nov01 Wellfleet
An assortment of aquaculture topics will be covered at the upcoming State of Wellfleet Harbor Conference, which will be held from 8:30 a.m. to 2 p.m. on Saturday, Nov. 8, at Wellfleet Elementary School, 100 Lawrence Road. The topics include "Fish Passage Study in the Herring River," "Managing and Researching Vibrio in Oysters," "Results of 2014 Horseshoe Crab Surveys," "Expanded Study Planned for Wellfleet Harbor" and "What We're Learning from Ocean Sunfish Strandings." The conference is free and open to the public.
nov01 Wellfleet
Ira Wood is an author, a teacher, a former publisher, a former selectman, and the host of a weekly radio program called The Lowdown on WOMR-FM, Cape Cod's Community Radio Station. For over 30 years Ira has made his home in Wellfleet. The Lowdown enables Ira to indulge his lifelong compulsion to pester people with questions.

nov01 Wellfleet
Two of America's most famous literary figures of the 20th century made Wellfleet and Gull Pond fairly famous. Here's an excerpt from an edition of the New York Review of Books on the couple and their life at Gull Pond. When Mary McCarthy and Edmund Wilson, who married in 1938, were getting on well, they found each other mutually stimulating and, in the company of friends, they excelled at repartee, not argument. Although McCarthy had little good to say, either in interviews or in her own memoirs, about Wilson as a husband, she clearly benefited as a writer of fiction from his sustained encouragement and support. It seems that the couple agreed for the most part on political and literary matters, but were often at odds over things mundane. Wilson, by his own admission, tended to misbehave at precisely those times when they were getting along well.
Considering their marital difficulties, it is not surprising that Wilson made fewer entries in his journal during the years the marriage lasted. The passages dealing with Cape Cod nature are, however, of great interest to us... Gull Pond May 21, 1942- The ladyslippers were out, sprinkled so sparsely around the brink of their solitary flowers-deepening in a couple of days from flimsy stooping ghosts as pale as Indian-pipe to a fleshy veined purplish pink swollen between pigtails and curling top-knot that also suggested Indians; and along the white sand of one side, where the bowl of the pond shelved so gradually, the little white violets with their lower lips finely lined as if with beards in purplish indelible ink, their long slim rhubarb-purplish stalks and their faint slightly acrid pansy smell, grew with thready roots in the damp sand; they were yellowish like ivory here, but on the opposite more marshy bank (with its round stones, its patches of red irony water, its shooting-box with a flock of square black and white decoys, its steeper banks, its dead gulls and fishes) their effect was not quite so dry and they showed a vivid white like trillium where they bloomed against the deeper and the more luxuriant green. Read the rest of the review here.
nov01 Eastham
Meghan Trainor's rocket ride to pop music stardom has been nothing short of sensational. Just last month the 20-year-old Nauset Regional High School grad reached the top of the Billboard Hot 100 charts with "All About That Bass," an infectious, Caribbean-flavored, retro-pop dance tune with a be-proud-of-your body message that's a call to all full-figured folk to get up, get down and throw their weight around.
The song has gone global and turned the Nantucket-born singer-songwriter into an international sensation. Evidence of its impact is seen in the host of video parodies and covers, including one with members of the Kansas City Royals and San Francisco Giants lip-syncing the song. Meghan, who co-wrote the can't get-it-out-of-your head number with Grammy-nominated producer Kevin Kadish, has also written for artists such as Sabrina Carpenter, Common Kings, Macy Kate and Rascal Flatts. An in-demand performer, Meghan will appear on "The Today Show" on Nov. 3. Two days later she performs at the Country Music Awards show, singing a duet with current CMA Female Vocalist of the Year Miranda Lambert. Meghan, who records for Epic Records, has been working on a new album, "Title," that's due for release in January. "Lips Are Movin," a single from that upcoming recording, was released last week. Moving from Nantucket to attend Nauset middle and high school was a big transition for me and my brothers. We grew up knowing everyone in our town then suddenly had to become the "new kids." It was good for us though because it made us learn how to take risks and meet new people, and now we all have great friends from both the Nauset and Nantucket school systems. Also travelling from the Cape is so much easier than from Nantucket so my parents took me to lots of songwriting competitions and festivals that they never would have if we lived on Nantucket full-time. One of those Expos (Durango) is where I was discovered by my publisher, Big Yellow Dog Music. My family is very musical. My Dad played on the road for years and taught K-12 music for eight years. He is a huge influence. We were all in a band together, along with my brother on bass and a former drum student of my Dad's. We performed every year since I was 11 at fundraisers and in the two largest clubs on Nantucket, The Chicken Box and The Muse.
more
nov01 Eastham-Brewster
The Eastham and Brewster fire departments were recently awarded a grant for the purchase of new emergency medical equipment. The grant for $2,425 allows the departments to purchase advanced airway equipment, known as the QuickTrach needle, which gives safe access for ventilation during acute respiratory distress with upper airway obstruction, according to the Eastham Fire Department. In addition to this equipment, the departments will buy copies of new state treatment protocols, which are color-coded based on training level, to provide more accurate care and treatment for patients, the Eastham department said. The grant comes from a Cape Cod Foundation fund established upon closure of the MediCenter Five Inc. facility in Harwich. The fund supports emergency projects or equipment for emergency medical service.
nov01 Eastham-Brewster
The Eastham and Brewster Fire Departments were awarded grant recently to purchase new emergency medical equipment. The Cape Cod Foundation's EMS Fund awarded $2,425 to the departments.
Both departments plan to purchase advanced airway equipment, known as the QuickTrach needle, which allows for safe access for ventilation in the presence of acute respiratory distress with upper airway obstruction. Along with the equipment, the departments plan to purchase the new Commonwealth of Massachusetts treatment protocols. The protocols are color-coded based on training level to provide accurate care and treatment for patients. The fund was established after the closer of the MediCenter Five, Inc. facility in Harwich to support emergency projects or equipment for emergency medical service which are not funded through town budgets.
nov01 Eastham
Susan Lindquist of the Community Development Partnership interviews people promoting economic stability and environmental sustainability because This Place Matters. This Place Matters can be heard Wednesday afternoons from 12:30 to 1:00 pm. In addition to her work with the CDP, Susan has worked with many other organizations as an advocate for low and moderate income families and children. She is a former Executive Director of the Cape Cod Museum of Natural History and a current Trustee of the Cape Cod Five Cents Savings Bank. She is also an active member of WOMR's Development and Program Committees.

nov01 Truro
The board of selectmen will be considering candidates to serve on the newly created SMART committee, which will explore the possibility of implementing a pay-as-you-throw type program at the town's transfer station in order to reduce the town's solid waste expenses by increasing recycling. An acronym for Save Money and Reduce Trash, the SMART committee will be made up of one representative each from the board of selectmen, board of health, finance committee and recycling committee, plus the DPW director, health agent and three members at large from the community. Citizens interested in serving as members at large are encouraged to apply by next week in order to be considered at the board's next meeting, set for Wednesday, Nov. 12.
nov01 Truro
nov01 Truro-Wellfleet
Edward Hopper had just finished a painting of two forlorn-looking houses on a stretch of sandy road between Truro and Wellfleet. He called to his wife, Jo, to do the cleanup - he was very particular about his brushes, and that was her job. "What d'ya think?" he asked as she looked at the painting. The sun was setting beyond the dunes and long shadows covered the house. "It's OK, I guess," she said. She didn't see the first slap coming. It struck her on the left cheek like a hammer blow. Trying to defend herself, her hands and arms absorbed what they could. A few moments later and the Hopper storm had passed much like the summer storms that wreak havoc on Cape Cod. It took Jo nearly an hour to straighten out the studio. She wore sunglasses and a large hat for over two weeks to cover the bruising. It took Edward more years than he had left to apologize. He lit the kerosene lamps they used to light "Chez Hopper," their name for their unheated, cold water shack in Truro. He didn't believe in electricity even in 1940. "I thought you'd like it," he said sarcastically. She didn't answer.

A line drawing by Edward Hopper
Those of us who know Cape Cod, really know it, sense that there is more to it than pretty sunsets, sailboats on calm seas, lobster boats at the docks, sunny dunes covered with tourists. There's another side to the Cape that often eludes visitors - history has a way of showing more than one side to a story or place. There are two sides to the Cape - one not far removed from calendar imagery, the other a good deal more profound - perhaps even dark. And if you love Cape Cod, you must embrace both. Edward Hopper, America's foremost artist of the 20th century, understood the Cape in all its varying temperaments. Hopper first laid eyes on Cape Cod in June of 1930 when he arrived there with his wife of a few years, Josephine, whom he called Jo. She had studied art in New York at the same art school as Hopper and they met by chance in Gloucester on one of Hopper's many summer sojourns to avoid the heat of New York City. Jo had summered frequently in Provincetown with an avant garde group of artists who had little in common except a love of place and the company of others not making a living from their art. Jo and E.H. (as she usually referred to Hopper in her copious correspondence and notebooks) rented a cottage on the Burleigh farm in Truro on Prince Valley Road. Located on the side of a hill, it had a vista of sandy dunes, open skies and the vulnerability of being exposed to the wayward weather. Neighbors were few and scattered and there were no places to shop - this required Hopper to drive to Wellfleet for provisions, giving him the opportunity to see the unspoiled Cape, barren and sere, as he wandered. Hopper drove from place to place on the outer Cape, sketching and taking notes about color and light, continuously searching for the "right sky." Virtually all of Hopper's Cape paintings favor a pale blue sky with high thin clouds. He avoided the large fluffy cumulus clouds tinged with pink or yellow with which so many commercial artists inevitably festooned their Cape skies, in favor of austere and distant wisps. If he painted the terrain - which he did often - it was the wind-swept dunes, the un-peopled dirt roads and the still tar-pine stands at dusk. Many of Hopper's sites today are almost unrecognizable because the weathered bare spots that he so cherished are now covered with the ubiquitous oak and pine that dominate the Cape, and with the innumerable houses, condos and motels that elbowed their way to the coast for a glimpse of the sea. Hopper was well aware that the Cape was the closest point in the United States to Europe - about on the same latitude as northern Spain. He favored American culture and the American way of doing things: direct, unabashed and goal-oriented. He loved America and its traditions, its past, which he saw symbolized in the architecture that evolved from Colonial times, through Greek Revival, Queen Anne and Victorian houses. Urban skyscrapers were as American to Hopper as the pine-boarded cottages and shacks that dotted the Cape. Unfortunately, while other artists were flocking to the feet of Picasso, Ernst, Klee and the other European "modernists," Hopper stayed home. In the years to come, he would be marginalized as a relic of the 19th century. But for now, the lure of Cape Cod led him to the threshold of greatness. The same year that he and Jo first lived on the Cape, 1930, Sinclair Lewis became, ironically, the first American to win the Nobel Prize in Literature. Many believed, as did Hopper, that Lewis won the Euro-centrist prize because his novels severely criticized American culture. Hopper never liked Lewis for this reason, nor anyone who did not cherish his America. This view extended to FDR. Ultimately, as the Depression rolled through the 1930s, Hopper developed a hatred of Franklin Roosevelt that ran so deep, he would drive back to New York from Truro just to register to vote for the Republican candidate. He saw FDR's New Deal policies as essentially un-American; he put his "money where his mouth was" by never accepting a Works Progress Administration commission, although he was offered them on several occasions. Politics was off-limits in the Hopper household, especially on the Cape where so many artist friends were staunch supporters of Roosevelt. Hopper spent nearly 40 of his 84 summers in Truro, the rolling, lightly populated stretch of the Cape between Provincetown and Wellfleet, lands that, while connected to the mainland, have long served as a haven for those seeking something different. The Pilgrims, who landed there in 1620, gave way to 19th-century whalers, and then to the artists, writers and freethinkers who began spending summers there nearly a century ago. Hopper's Truro paintings, especially from the 1930s, outline an important crossroads in his work: isolated buildings in broad vistas are meditations on form and color that steer toward the abstract while remaining figurative. The essence of the legendary Cape Cod light is a mood that persists through many different palettes. A few midsummer days spent in Truro makes clear that the particular aspect of Cape light that appealed to Hopper comes when the summer sun starts to toy with setting, dropping just under the remains of an unsettled afternoon sky. It can last for hours, or just seconds, but that is what Hopper chose to carry back to his studio. Summer on Corn Hill Beach in Truro was a joyful, teeming playground. At low tide, the warm water of Cape Cod Bay receded to expose banks of smooth sand, which swarmed with kids, dogs and blissfully vacationing parents. As the sun sank toward Provincetown, it cut through a hazy summer sky, shimmering off the mercurial bay. It picked out Corn Hill at the north side of the beach, and daubed the tiny cottages at its crest in sure, vibrant strokes. It is no wonder that Edward and Jo Hopper built a summer house in Truro in 1934. At that moment, the sandy rise was no longer simply Corn Hill, the site of the Mayflower Pilgrims' first encounter with the fruits of indigenous agriculture, but it is "Corn Hill," Edward Hopper's iconic 1930 oil painting.
more
nov01 Provincetown
One local business owner is leading the way at helping to make Provincetown more eco-friendly. Turns out, Ben deRuyter, co-owner of Whaler's Wharf, the Aquarium Marketplace and the Art House, was the first person in New England to install a relatively new product called Ecovim, an onsite composting system to handle the food waste generated by the nine restaurants in his buildings. DeRuyter said it has been "an exciting experiment" that has indeed "proved itself out over the course of the summer." The energy-efficient Ecovim speedily converts organic waste into reusable products. Kitchen and dining scraps go into the machine and, 18 hours later, come out as a highly concentrated dark soil suitable for use by farmers and landscapers.
In fact, this soil is so rich, they say, that it needs to be cut with other potting soil before it can be used - one part compost to six parts regular potting soil. The concentrated soil, a dark rich color, feels like finely ground coffee grinds. DeRuyter takes the newly transformed soil and dumps it onto his sister and brother's Punkhorn Farm in Brewster where it's used to grow vegetables. "I'm taking waste from my tenants restaurants, running it through the Ecovim, bringing it home to grow the food that I bring back here and sell at Blondie's," he said. DeRuyter learned about the Ecovim from Herb Montgomery and Mike Fitzgerald, who started Fitz-Mont, a new business focusing on environmentally friendly products and solutions. The three men work together in Brewster town government. "Herb knew about my businesses in Provincetown and introduced me to this composting system," said deRuyter. "The first questions I asked were, does it smell and is it loud?" Interestingly, deRuyter said, not only is the composting machine completely odor-free and soundless, but because the product it generates is dry and sterile it doesn't attract rodents. He was able to place it outdoors in the courtyard of his downtown Provincetown buildings where he has six residential tenants. "As the waste is being reduced, it purifies the liquid from the waste and that water can come out and go directly into the sewer and not cause any damage," said Montgomery. "For every pound of refuse you put in you get approximately one gallon of water." Next year deRuyter plans on using the water byproduct to help irrigate his tenant's gardens. Ecovim was developed in South Korea 20 years ago. The U.S. government used it on their military bases during the Gulf and Iraq wars. Five months ago, Integrated Veterans Services, a veteran-owned company, acquired the rights as a dealer in the U.S.
more
nov01 Provincetown
The weather was perfect and the turnout healthy for the first annual Provincetown Walks the Walk on Saturday, Oct. 25. The event, which began at noon in front of Town Hall and continued along Commercial Street, benefits the Alzheimer's Family Support Center in Brewster. More than 100 local residents participated, raising $24,000 for the cause.
nov01 Orleans
The Town of Orleans is seeking five people to serve on a new Police Station Building Committee. The committee will review design options for a new police station including renovation, addition or replacement of the current facility on South Orleans Road. Although design funding was rejected by voters on two previous occasions, the facility is still in need of updating, according to a charge from selectmen. The 5-person committee will work with the chief of police and the town administrator (both will be non-voting, ex-officio members). Orleans Building and Facilities Manager Ron Collins will serve as the project manager. The committee's findings will be used by selectmen at the May 2015 Town Meeting to finalize the size and scope of the project at the town meeting in May 2015. Read the committee's charge from selectmen here. Citizen interest forms are available online here.
nov01 Orleans-Brewster-Harwich
Visit the arts and crafts fair Saturday, Nov. 1, at Nauset Middle School in Orleans, 9 a.m. to 3 p.m. Proceeds benefit student field trips.
Hear Betsy Bray talk about her trip to Mongolia, 3 p.m., on Wednesday, Nov. 5 at Brewster Ladies' Library, 1822 Route 6A, Brewster.
Walk the Texeira Conservation Lands with botanist and The Cape Codder journalist Rich Eldred Saturday, Nov. 1, 10 a.m. It's sponsored by Harwich Conservation Trust. Register for the free event at hctwalks@gmail.com or call 508-432-3997.
Saturday, Nov. 1 is Crafty Saturday at Brooks Free Library. Learn how to make a wreath using the pages from a discarded book. The program is from 1 to 3:30 p.m. All materials are provided. Call 508-430-7562 to register.
A holiday craft workshop is set for Wednesday, Nov. 5, 4 to 6 p.m. at Harwich Community Center, 100 Oak St. Make a small tabletop tree, an ornament, a card and more. The fee is $15. To reserve a spot call 508-432-2137.
nov01 Brewster
The Barnstable County Assembly of Delegate is one of our less visible legislative bodies but Brewster's seat on the delegation is open and has drawn three contenders: Former Selectman Ed Lewis, planning board member Jason Klump and finance committee member Madhavi Venkatesan. They debated Tuesday night at Cape Cod Museum of Natural History, fielding questions from Kyle Hinkle of the Brewster Chamber of Commerce and the audience. In the weighted votes of the assembly Brewster's rep counts for 4.55 percent. "I always fancied myself a legislator and my skill set makes me particularly suited to run for office," said Klump, who attended law school. "County government needs to be reorganized and I think I can be part of that," Lewis declared. "Your vote is 4.55 percent but sitting capacity is one equal to the others so the strength of voice you have sitting there, that's your contribution to the voice of the delegates," Venkatesan reflected. Klump gave out his phone number. "Often times people will not make their voices heard until there's something they don't like. Anyone can call me at anytime," he said. "I hope as a young person my presence will help bring more people into the political field." "Meetings are on TV and open to the public," Lewis noted. "There's not much more you can do except try to make your voice heard." "It's a cultural attitude as to why people do not participate in government. It's up to us to rekindle that need among constituents to be involved," Venkatesan said. "It behooves you to find alternative channels. I have a Facebook page, also a website that will automatically change to blog pages. I've also asked the town to delegate part of their website for Assembly news." How would the delegates make Brewster heard when Barnstable's vote counts for over 20 percent? "You do have to have coalitions when dealing with a group like the Assembly," Lewis said. "It's not necessarily big town, small town but four towns added together comprise 50 percent of the vote. You don't have much of a shot but you can build coalitions with the big towns. And some of the most vocal people on the committee have been from small towns." "I reject the pretext that big towns vote one way and small towns another," Klump said. "Towns vote based on ideas and people's ideas still get across. A coalition should not be built around people but built around ideas." "You have to have the ability to listen to someone else and give an opinion if needed and be collegial always," Venkatesan answered. "I've done it at a corporate level. I worked for a corporation that refused to raise their dividend and I made them raise their dividend."
more
nov01 Chatham
Faced with a decline in the population of spawning-age striped bass, an interstate fishery commission that regulates fishing along the East Coast has cut landings for next year by 25 percent from this year. The Atlantic States Marine Fisheries Commission oversees fish stocks, such as the striped bass that migrate north from Chesapeake Bay and are caught in state waters by fishermen in multiple states. At its annual meeting in Mystic, Connecticut, to update fishing plans for a number of species, the commission voted Wednesday to make the cut in striped bass landings, except in Chesapeake Bay. The states along that shoreline will be required to reduce landings by 20.5 percent. The daily take for recreational fishermen was reduced from two legal-size striped bass to one. The new regulations for Massachusetts are expected to be in place Jan. 1 for recreational fishermen. The commercial season doesn't start until June or July. In the most recent population study, scientists found that, since 2006, the number of female spawning striped bass has been steadily declining and could be approaching the level where there would be not be enough fish born to replace those caught by fishermen. That could be one reason landings have declined by 19 percent since 2008. Ray Kane, an outreach coordinator at the Cape Cod Commercial Fishermen's Alliance in Chatham, attended the weeklong meeting and said both the 25 percent commercial quota cut and the reduction for recreational fishermen enjoyed widespread support among fishermen at Wednesday's meeting. Kane, who also serves on the state Marine Fisheries Advisory Commission, said his board will address the best wayto achieve the quota reduction and other required measures at its meeting next week. Although some states wanted quota cuts phased in over a period of years, Massachusetts pushed for the 25 percent reduction for next year to get the valuable stock back on track as quickly as possible. This year's quota was 1,159,750 pounds for Massachusetts. The 25 percent cut puts next year's quota at 859,813 pounds. "Everyone expected the (commission) to pass the 25 percent," said commercial striped bass fisherman Darren Saletta of Chatham, who is also the executive director of the Massachusetts Commercial Striped Bass Association. He said his organization supported the reduction, but not in the first year. He said he thinks conservation goals may have been reachable by tightening up the recreational fishery because those annual harvest levels are not as closely watched or accurately reported as the commercial landings. Members of the national Recreational Fishing Alliance backed reducing the daily limit from two fish to one, said the organization's leader, Michael Pierdinock of Marshfield. But as a charter boat captain and president of the Stellwagen Bank Charter Boat Association, Pierdinock said he believes those boat owners would have a tough time attracting customers to pay to go out and catch just one striped bass. He would like to see an exemption for charter boats so their customers could land two fish. The number of charter boats is small compared with the recreational and commercial fleet; the difference wouldn't mean much to the stock, he said, but would to charter boat captains. The state can allow some recreational fishermen to land more than one fish per day as long as that's balanced with another measure guaranteeing they will reach their 25 percent reduction. Any such proposal would have to pass technical review in January and be approved by the Atlantic commission's management board in February.
nov01 Harwich
A West Harwich man was arrested Thursday, Oct. 30, after attempting to flee the scene on a motor vehicle accident on foot. Dennis police responded to a report of a collision at the intersection of Route 134 and Upper County Road. According to police, 32-year-old Nicolas Nance rear-ended a pick-up truck, injuring the driver of the pick-up, as well as the passenger in his vehicle. The passenger was taken to the hospital with non-life threatening injuries. Patrol officer Matthew Swett found Nance not far from the scene of the accident, and placed him under arrest. Nance is charged with leaving the scene of a motor vehicle crash with personal injury, operating under the influence of alcohol and negligent operation of a motor vehicle. He was held in lieu on $500 cash bail.
nov01
Officials with Massachusetts Emergency Management Agency say this weekend's expected coastal storm could bring high winds and some minor coastal flooding to the Cape and Islands.
Fifty to 60 mile an hour winds could be possible on the Cape and Nantucket from Saturday evening into Sunday. Officials have identified Sandwich, Barnstable, Dennis, Brewster, and possibly Eastham as towns that could experience minor coastal flooding and beach erosion.
nov01
Sean Corcoran, WCAI's news director, hosts a roundup of local and regional news stories. Joining Sean this week is Susan Moeller, news editor at The Cape Cod Times and Cape Cod Online; Tim Wood, editor of The Cape Cod Chronicle; Joshua Balling, assistant editor of The Nantucket Inquirer and Mirror; Sally Rose of the Provincetown Banner; Jim DeArruda of the New Bedford Standard Times; and Geoff Spillane, a reporter at The Mashpee Enterprise.
Among the stories the journalists discuss: Provincetown voters ban plastic shopping bags; the Sandwich Zoning Board of Appeals backs a proposal for a zip line and adventure area at Heritage Museums and Gardens; a new report identifies some disturbing trends on Cape Cod, including increasing overdose rates, more Hepatitis C diagnosis, and concerns about the difficulty finding primary care physicians; the state warns of a possible drought in the region; and area schools are looking at later start times for high schoolers.
nov01
Kevin Howard, credited with transforming the Arts Foundation of Cape Cod during his tenure as president and CEO, is stepping down Nov. 14, the foundation announced Friday. Howard was named executive director of the foundation in 2011 and was promoted to president and CEO in March. He is leaving to become major gifts officer for Cape Cod Healthcare. The best part about working at the foundation, Howard said, was building support for the Cultural Center of Cape Cod and local artists.
"It's been a great run." Howard said. "This has probably been the most rewarding four years of my life." Before Howard joined the team at the arts foundation, he was executive director of the Cape Cod Conservatory of Music & Arts and helped merge the school with the Cape Cod Symphony Orchestra. He is on the board of trustees for the organization. Howard is also an appointed member of the Massachusetts Cultural Council. One of the highlights of his career, he said, was this summer's Pops by the Sea concert with Charlie Rose as guest conductor. Although the transition may seem like a big one, Howard said he has always been interested in the medical field. "I studied health policy and management in college. It only took me fill-in-the-blank number of years to get into the industry," he said. "I deeply believe in the need for independent, high-quality health care on the Cape." Lauren Wolk, associate director of the Cultural Center of Cape Cod, said Howard has transformed the foundation in the past four years and built a strong community of artists on the Cape. "He's a good guy. He really cares about the arts, really cares about the people in the trenches who are working so hard with limited resources to improve the arts," she said. "The arts are a lifeline for a lot of people and he understands that." Board members at the arts foundation have voted to form a search committee to find a new executive director. "Kevin has been a tireless leader and strong advocate for our organization and the arts and culture community on Cape," said Mark Skala, chairman of the foundation's board of directors, in a written statement. "He has done herculean work to raise the profile of the creative economy on Cape and beyond. We are indebted to him and wish him nothing but the best as he takes on the next challenge in his life. We know the arts and culture community can continue to count on his wise counsel, insights and advocacy." The board expects to announce an interim executive director to help run the organization while the search is conducted, a statement from the foundation says.
oct31 Wellfleet-Truro-Provincetown
A master plan to provide bicyclists and pedestrians with safer and more enjoyable experiences in Wellfleet, Truro and Provincetown is scheduled to be completed by the end of 2015, about four years after the idea first arose. About 50 people gathered Thursday afternoon at Truro Community Center to give feedback to planners from the Cape Cod Commission, the Cape Cod National Seashore and town bike committees. The next workshop is planned for February or March. The concept of a master plan got its start in 2011 and then faltered over grant funding and the economic downturn's impact on the federal government, according to Cape Cod Commission planner Martha Hevenor. It took until June to finalize the $346,500 federal grant, and now the planning can be re-energized, Hevenor said. The basic idea is to develop an interconnected bicycle and pedestrian network that links the three towns with the Seashore and with the end of the Cape Cod Rail Trail. Currently the 22-mile rail trail follows an old railroad right-of-way from South Dennis to South Wellfleet.

Provincetown Bicycle Committee member Jeff Epstein, left, and Alison Leschen of Falmouth and Truro look at maps of the Outer Cape. The two attended the planning meeting Thursday. A public meeting was held Thursday afternoon at the Truro Community Center to plan for a bicycle and pedestrian system of trails from the end of the Cape Cod Rail Trail in South Wellfleet to Provincetown.
The master plan would provide guidance for projects such as bike trails and sidewalks, bicycle accommodations on certain routes, bicycle and pedestrian facility development and safety improvements. The plan will explore how to extend the rail trail to the end of the Cape. "The future is going to be toward bicycling more and more," said Roger Chauvette, a member of the Provincetown Bicycle Committee. Chauvette and others mentioned the need to work with police departments to help enforce bicycle-riding laws and ultimately save lives. As part of the Thursday meeting, those attending were asked to map out their favorite or typical biking or walking routes, in a group exercise with a large map of the three towns and sticky dots placed on the map where bicycling and walking occurs. A second exercise was to show on another big, three-town map where the dangerous "hot spots" are for bicyclists and pedestrians, such as roads with no shoulders, poor paving and sand accumulation. A final exercise took place around three town maps, where people who live in each town discussed where and how bike and pedestrian accommodations would occur. In Truro, for example, according to Truro Bike and Walkways Committee member Karen Snow, the use by bicyclists of Route 6A in North Truro, particularly at Beach Point, is the town's greatest challenge, given the narrow road and heavy summer traffic. Also, there are at least four crossings of Route 6 that are well-used by bicyclists but dangerous: at High Head Beach and at Standish Way in North Truro; at the merge of routes 6 and 6A; and at Castle Road, Snow said. Wellfleet also must consider how bicyclists and pedestrians are crossing Route 6, such as at Lecount Hollow Road in South Wellfleet, according to Wellfleet Bike and Walkways Committee member Sara Hutchings. Other concerns are extending the rail trail northward, considering Ocean View Drive for bike trail use and adding sidewalks downtown, Hutchings said. State Sen. Daniel Wolf, D-Harwich, a bicyclist himself, said he planned to bring state government officials into the discussion as well. The funding for the master plan will pay for staff of the Cape Cod Commission and the Seashore to compile statistics and the information from the public, hold further workshop and write the plan. The money also will pay for a consultant to write an environmental assessment, as part of the regulatory requirements of the National Environmental Policy Act, according to Hevenor and Seashore planner Lauren McKean.
oct31 Wellfleet
A 28-year-old Wellfleet man was sentenced Wednesday in Orleans District Court to 2½ years in prison on charges related to a 2013 break-in at a Truro home where more than $44,000 in cash, coins and jewelry were taken. A jury found Sam Scherer guilty of breaking into a depository, the most serious of the three charges, according to court officials. Scherer also was found guilty of breaking and entering a building in the daytime to commit a felony, for which he received a concurrent two-year sentence. He was found guilty of one count of larceny over $250, for which he must be on probation for five years after getting out of prison and remain alcohol- and drug-free. Two other charges of larceny over $250 were dismissed. On Tuesday, Samantha Skrentny, 42, of Wellfleet, pleaded guilty in the same case and was sentenced to three years of probation. Skrentny was found guilty of breaking and entering a building in the daytime to commit a felony, larceny over $250 and breaking into a depository. A second charge of larceny over $250 was dismissed. Scherer's incarceration at the Barnstable County Correctional Facility comes after a history of theft and previous jail time, a judge said Wednesday. The judge described Scherer's actions as "drug-fueled" and related to heroin. According to Truro police reports contained in court documents, Skrentny drove Michael Burrell, of Wellfleet, and Scherer to Burrell's father's home in Truro on April 17, 2013. In the report, police said Burrell and Scherer used an electric saw to cut the hinges of a safe in the father's basement and removed a bag containing $35,000 in cash, plus some silver coins and a diamond ring belonging to Burrell's mother. Jewelry and rings from a jewelry box in the house also were taken, police said. Skrentny drove Burrell and Scherer back to Scherer's home and the two men split the money between them, police said. When Burrell's father returned from Florida last spring, he opened the safe and the door fell off, police said. He then called the police. Burrell was found guilty in September of breaking and entering to commit a felony and received an 18-month sentence in the county correctional facility, with nine months to serve. He confessed his role to police and returned the items from the jewelry box and a bag of the silver coins, which he had buried in the yard, police said. He did not return the $35,000 in cash or the 2-carat diamond ring and assorted jewelry taken from the safe, police said. Scherer, Skrentny and Burrell have been ordered to jointly repay the victims the full amount stolen, totaling $44,106.84, a court clerk said Wednesday.
oct31 Wellfleet
A Wellfleet man who was found guilty of stealing over $35,000 from a home in Truro was sentenced yesterday in Orleans District Court.
Judge Thomas Kirkman sentenced 28 year old Sam Scherer to two and a half years in prison in connection with the April 2013 incident. Scherer was found guilty of breaking into a safe with an accomplice and taking the money, as well as some jewelry.
oct31 Wellfleet
Fittingly, "The Haunting," starring the late Julie Harris, kicks off a double feature of cult horror classics being screened at Wellfleet Harbor Actors Theater's Julie Harris Stage this Halloween. Harris was a long-term WHAT supporter who acted on its stage and served on its board of directors. The second feature is the re-mastered cut of "Halloween." Show time is 7 p.m. ("Haunting") and 9 p.m. ("Halloween") Friday, Oct. 31. Tickets, $10-$15, are available at (508) 349-9428, what.org and the box office. WHAT is located at 2357 Route 6.
oct31 Wellfleet
On Sunday, November 2, Wellfleet Harbor Actors Theater, in collaboration with Wellfleet Alzheimer's Association and Barnstable County Human Services' SHINE program, will present the documentary "Alive Inside: A Story of Music & Memory" at 1 p.m., followed by a panel discussion, at the theater, 2357 Route 6, Wellfleet. The 78-minute film demonstrates how songs from a patient's past can awaken memories and emotions that have been asleep for years. Sean Corcoran of WCAI will moderate the panel discussion; panelists will be Ira Wolfson of Barnstable County Human Services' SHINE program and Tim Armour, president and CEO of the Cure Alzheimer's Fund. There is no admission charge, but those wishing to attend are asked to call 508-349-9428. Walk-ins will be welcome if space is available. Information: www.what.org.
oct31 Wellfleet
Maria Muldaur says most musicians are anxious to present new material, but after her 50-year career, she wants to "revisit old favorites." And that's just what she's doing with her "Way After Midnight" tour, which will stop Saturday at Wellfleet Preservation Hall. Muldaur, who has been dubbed by some as the queen of American roots music, has set up the tour to include a multimedia retrospective, storytelling and anecdotes from her career. She will also perform songs chosen from her 40 albums, likely including her pop hit "Midnight at the Oasis" from her self-titled first solo album in 1973.
With such an extensive collection of work, Muldaur, 71, says she tried to forget about her own favorites and choose from her "most requested work." "Over the years, I feel like a lot of the favorite tunes got left behind so to honor my loyal fans I decided to go back and visit my earlier hits and created a show based on that," Muldaur says in a phone interview. "I've probably recorded 600 tunes and I didn't write a single one, but I sure know how to pick 'em. I've made it my business to know who the great songwriters are and I realize that I unwittingly chose some timeless gems and revisiting them through this tour is like reconnecting with dear, long-lost friends. We are just starting the fourth week of a six-week tour and the response so far has been over the top on every level." The six-time Grammy Award nominee began her career in the early 1960s as a member of the Even Dozen Jug Band. As a part of the Greenwich Village scene, Muldaur had the opportunity to perform with artists like Bob Dylan and Janis Joplin. When her first solo album was released in 1973, "Midnight at the Oasis" ended up reaching No. 6 on the Billboard Hot 100, and also peaked at No. 21 on the United Kingdom Singles Chart. While dozens of albums would follow, Muldaur never again reached the top of the pop charts. But the New York native says "duplicating commercial success," was never her goal. "When I started my solo career and had such a huge pop hit - it was unexpected - but also an interesting blessing," Muldaur says. "But it's really my jug band adventures that bring back so many happy memories. I like to think of my career as a rambling odyssey of American roots music and that is the kind of music I love." In the 40 years since her pop hit, Muldaur has also had the chance to cover a wide range of genres including gospel, R&B, jazz, big band and the blues. With such broad experience, Muldaur says, it's the "amazing artists" she was "blessed to work with" who stand out in her mind. "I got to work with Benny Carter and an all-star, big-jazz band, and I was able to record and perform with Dr. John and I even sang a duet with Hoagy Carmichael. It was a dream come true to also work with Aaron Neville, Bonnie Raitt, and Linda Ronstadt," Muldaur says. "Just getting to know and becoming close friends with amazing artists is a beautiful thing in itself, and something I look back on so fondly." The fan response as she has performed her latest tour across the country, she says, has shown her that bringing music to people is a joy that she "stumbled upon," and "will never let go." "I look at my career as an exploration, and an odyssey. As a young musician, I followed where the music took me, and eventually I learned how to follow my passion," she says. "My career and this tour is all about the music and by keeping myself and others engaged and interested, it shows me that I ain't through with the music, and the music ain't through with me."
more
oct31 Wellfleet
The other day I was walking on Ocean View Drive here in Wellfleet and realized that if I'd ever known when it was constructed I've forgotten that. OVD is the road that, as the name suggests, runs along the top of the dunes connecting four main town ocean beaches. I was surprised that I didn't know the answer to that question about one of our most prominent roads. I began asking around and have discovered that a lot of people don't know the answer to that obvious question. I called a friend at the Historical Society, an obvious starting point. She didn't herself know but suggested I get in touch with the town clerk, who has access to town records about roads. The town clerk kindly consulted the records and found notes indicating that in the late 1940s or early 1950s selectmen were talking about the possibility of an OVD, but nothing about when it actually got built. Trying to recover some personal memory, I thought back to 1959 when on my first visit to the town I slept on Cahoon Hollow beach. Apparently I didn't think to notice whether there was a road running north and south from Cahoon Hollow Road. (You tend to notice what's there, not what's not there.) I consulted an old USGS topo map based information up to 1949. OVD was not there then. I ran into someone who said, "Oh, Harry will know. Harry [our town administrator] knows everything about the town." But he didn't know. He consulted the same records as the clerk and came up short of an answer about the age. At some point my curiosity began to get more demanding, wanting to know not only when it was built, but the circumstances of its conception. Was OVD pushed by some and opposed by others? Was there discussion in town meeting or elsewhere of advantages and disadvantages? (Truro was not impressed enough by Wellfleet's building a road along the ocean side to build one of their own, and still lack one.) I skimmed the last part of Judy Stetson's history of town, found a reference to OVD-so it was there by 1963, the book's publication date- but nothing about when it was completed. At the local thrift store looking for a sweatshirt I ran into an old friend. "Hey, you live on Ocean View Drive. Do you know when it was constructed?" But she didn't. Thought maybe it had something to do with the advent of the Seashore park in 1950, so I could see that was an unproductive lead . (The CCNS came into being in 1961.) I'm still hopeful of solving the mystery. Perhaps someone reading this blog knows the answer. Surely there are newspaper clippings buried in the archives of our wonderful Historical Society, needing only someone with time and inclination to dig them out. Meanwhile, I'm amazed at the community amnesia about such an important (and relatively recent) feature of town. Though built sometime between the early 50s and 1963, OVD's origins are already obscured by the mists of time, like paleolithic cave paintings or an archeological site of the earliest inhabitants of the New World.
oct31 Wellfleet
Elspeth Hay is an avid locavore who lives in Wellfleet and writes a blog about food. Elspeth is constantly exploring the Cape, Islands, and South Coast and all our farmer's markets to find out what's good, what's growing and what to do with it. Her Local Food Report airs Thursdays at 8:30am on Morning Edition and Thursdays at 5:45pm on All Things Considered, as well as Saturday mornings at 9:30am.
Kefir is the Russian word for a sour-tasting drink made with cow's milk. It's often confused with yogurt. This week on the Local Food Report, Elspeth Hay talks with a woman in Wellfleet making her own kefir and learns how the beverage is different from other fermented dairy products. You can find a recipe for kefir with how-to steps and photos from Helen Miranda Wilson on Elspeth's blog, Diary of a Locavore.
more
oct31 Eastham-Chatham-Harwich
Willy Boyd, James McCully and Hayden Yakola all scored two goals each as the Warriors ended their regular season with a blowout win on Senior Night in Harwich. Jackson Hill, Anthony Catanzaro and Ben Mulholland all registered assists for Nauset (13-3-2). Sophomore Luiz Magalhaes and Freshman Connor Canesi split the shutout in net for the Warriors. Seniors Reco Needham, Luke Hartigan, Noah Nickerson and keeper Josh Handler all played well for the Sharks (3-12-3) in defeat.
oct31 Eastham
Nauset Construction recently broke ground for a $6.8 million project that will provide the Town of Eastham with a new state-of-the-art public library while preserving and enhancing a portion of the town's historic single-room library building constructed in 1897 by a group of townspeople called the Village Improvement Society.
Following the demolition of the existing 9,300 square foot structure, a two-story, wood framed, 18,000 square foot, energy-efficient (LEED Gold targeted) facility will be constructed in its place. This is Nauset's second library project this year, and the firm is again teaming with Oudens Ello Architecture, with whom they completed the library for the Town of West Tisbury on Martha's Vineyard this spring. P-Three Inc. of Norwell is serving as the owner's project manager. The new library will overlook one of the town's many ponds, and will be set back to allow the historic section of the building - which is listed on the National Register of Historic Places - to serve as a headpiece to the new library. Design features include large energy efficient windows that maximize the amount of natural light coming into the building while also offering panoramic views of Depot Pond and the new outdoor garden. The orientation and slope of the new roof will also allow for the use of energy-producing photovoltaic panels in the near future. The upper level will consist of a lobby, a 110-seat multipurpose community room, circulation desk, and an adult reading room (with a gas fireplace) and stacks, and is arranged around a central reading garden to take full advantage of the dramatic pond views. The lower level will house the children and young adult areas, with direct access to an outdoor program area. The building design maximizes flexibility of use, both during normal library hours as well as during off-hour community use, and promotes adaptability to future program changes, while also incorporating the latest in green building technologies. Nauset will also construct a 52 space parking lot over the new nitrogen reducing septic system, replacing the existing parking lot currently located within the wetland buffer to ensure against any negative impact on the water quality of the pond.
more
oct31 Truro
A major fire was reported at the the Beachfront White Sands motel at 706 Shore Road (Route 6A) in Truro about 4:30 a.m. A second alarm was sounded bringing mutual aid from across the lower Cape to the scene at the Provincetown town line. Firefighters from as far away as Yarmouth moved to cover empty fire stations. The motel was closed and the units involved were vacant. No injuries were reported. The State Fire Marshal's office has been called in to investigate the cause of the fire. On January 14th, 2004, another fire heavily damaged the office area of the same motel
more
oct31 Truro
An early morning motel fire sent flames shooting skyward and terrified neighbors in a densely packed Beach Point neighborhood Thursday. The fire, which was called in at 4:20 a.m. by neighbors and the property owner, destroyed a 19-unit building that is part of the Beachfront White Sands Motel property, said Fire Chief Brian Davis. The blaze, at 706 Shore Road, went to two alarms and it took about one hour for firefighters from Provincetown, Truro, Wellfleet and Eastham to put it out, said Truro Dispatcher Martha Wheeler. Firefighters saw flames shooting 50 feet in the air, Davis said.
A neighbor, Carol Wells, said she woke up to hear crackling. "I looked out and I saw the flames," Wells said. "Somebody was screaming 'Get out!'" she said. Wells and another neighbor hosed down the hedges between their properties and the motel. "It was way too close to the house," Wells said. The motel, was had closed for the winter, has four different buildings containing motel units and a manager's apartment. The owner, Maria Kuliopulos, was in the manager's quarters early Thursday trying to deal with the fire cleanup. She said she dialed 911 when she woke up to the fire. The state police fire marshal's office is investigating a cause, but none had been determined as of this morning. The section that burned was 5,144 square feet and housed the summer help when the motel was open, Davis said. The rest of the complex includes a 50-unit main building, an 18-unit building and a 14-unit structure, according to Truro Assessor Belinda Eyestone. None of the other portions of the complex were damaged. The entire property has been valued at $3.8 million, Eyestone said. This motel also had been damaged by fire in January 2004, when a blaze burned the office, storage area and the Kuliopulos' residence. No one was injured in this or the previous fire.
oct31 Provincetown
There's something about Provincetown that lends itself to being a spooky place. It's not that Provincetown is particularly haunted, or is it? According to Jeffrey Doucette, owner of Haunted P'town walking tours, any place with as much history as Provincetown is sure to have its share of strange energy. "Any time you have old buildings, sure enough, you're going to get weird things going on," he said. "Sometimes people just stay behind." Come Friday, thousands of tourists will stream into Provincetown to take part in the local Halloween festivities.
The draw is so strong that the police now consider it the town's third busiest event of the year, behind only the Fourth of July and Carnival parades. "We have really seen a dramatic increase in the number of people traveling here for the nightlife over the last five or six years," said Acting Police Chief Jim Golden. In fact, former police chief Jeff Jaran estimated that it has become the second largest Halloween gathering in the state after, of course, Salem. This year, several of the town's more established Halloween hallmarks will not be taking place. The Beaux Arts Ball, a historic masquerade party first held at Town Hall in the early 1900s and revived in 2011, has been canceled. David Flowers' haunted house at the downtown Aquarium Mall and Art's Dune Tours' "Halloween-themed" excursions will also be on hiatus this year. But the costume-clad turnout up and down Commercial Street is still expected to be strong, Golden said. To accommodate, Doucette will be running two walking tours on Friday and Saturday, taking guests to some of the town's more notorious locales and telling their spooky tales. A stop at the Victoria House triggers the ghoulish story of Provincetown's native serial killer Tony Costa, who murdered two women. At The Crown & Anchor, participants in the tour will hear about the unsolved murder of the "Lady of the Dunes," a still-unidentified woman who was found in 1974 on the beach in the Cape Cod National Seashore with her hands severed and her faced bashed in violently. Some believe it the was the work of South Boston mobster Whitey Bulger, who is alleged to have stayed at The Crown & Anchor periodically during those days. A self-professed history buff and ghost story teller, Doucette started the Provincetown tours this summer after spending time doing historical and haunted walking tours in Boston. "The first thing I did was rent a library card," he said. "There's so much weird history, from colonial history to the bohemian artists to the modern era. There are just so many stories to tell."
more
oct31 Provincetown
New England is the most haunted region in America, says Provincetown psychic Carolyn Miller, author of the new e-book "The Orbs & Angels of Miller Hill." Within this region, Miller adds, the Outer Cape is one of the most spiritually populated areas. In the winter of 2011, writes Miller, the most welcoming spot for spirits in this neck of the woods may have been her own home. "The Orbs & Angels of Miller Hill" is Miller's account of that particularly haunted off-season. As the story begins, the author, who had spent the summer in her van refitted into a camper-style home on wheels, is just about to move back into her comfy cottage in Truro with her new Corgi, Violet. The cottage stands on a hill where her family has lived on and around for generations. Miller's younger sister Madeline and husband are just up the road. Her twin sister Marilyn, a reporter for the Banner, and husband live close by.
Also inhabiting the surrounding woods are a diverse assortment of spirits, from a 17th century pirate greedily guarding his buried treasure to William Gibson, author of "The Miracle Worker." Gibson, writes Miller, passionately wants her to pass a message to the rest of us on this side of the astral veil and will stop at almost nothing to get her to do it. Nestled in the woods, Miller's cottage has a commanding view of the harbor and a wood stove that makes the modest, though isolated, spot a cozy place to spend winters. When the snow's plowed out, it's just a short drive to Provincetown, where Miller runs The Third Eye, a psychic readings studio located in Whaler's Wharf. Miller had rented her cottage out for the summer. Eager to settle back in and introduce Violet to her new home, Miller's first clue that this winter would be unlike any other is Violet's surprisingly nervous reaction to her new digs. When Miller pulls out her camera and starts shooting, it doesn't take her long to figure out what's bothering Violet. The shots are full of orbs, paranormal entities that show up as bright, circular images on both digital and printed photographs. Miller's book is written in a simple and straightforward style. At first, it feels like carefully selected bits of a diary or journal, a window perhaps more into the personal life of this familiar and somewhat enigmatic figure around town than into the spirit world. All that changes when the spirits start reaching out to Miller. Some are gentle, nurturing presences, others are physically violent specters, which, as the isolation of winter settles in, become more demanding.
more
oct31 Orleans
Connected to the Cape: Nathan Sears, 38, graduated from Dennis-Yarmouth High School and his family has deep roots on the Cape. His ancestor, Richard Sears, arrived in 1639 and helped settle Yarmouth.
After graduating in 1994, Sears went to UMass Amherst and earned a bachelor of science in natural resources, with a minor in wildlife management. Before he returned to the Cape fulltime (about a decade ago) he was a mate on a sport fishing boat in Key West and on a commercial bluefin tuna boat that worked the waters from Cape Cod to Maine. Along with landscaping on the Cape summers he spent his winters traveling to "remote destinations" across the globe - backpacking and surfing - and also taught kids survival skills at American Wilderness in Jackson, Wyoming. Basically he spent as much time as possible outdoors. "That is where I feel most comfortable," he said. Sears always knew he would eventually come home to settle down. (He and his wife live in Orleans with their two children, a boy, 10, and a girl, 7.) "I have always been drawn back to the Cape, no matter where I traveled I was always drawn back to Cape Cod," he said. Sears got a job in the town's parks department in 2005 and converted the town's fertilizer program to all organic. And when Natural Resources Manager Dawson Farber left to take a job at Goose Hummock, Sears was more than happy to step into the job in an interim capacity in March. As it turns out, officials were pleased too and the "acting" was dropped from Sears' title last week. "Mr. Sears managed the beach with professionalism and enthusiasm this past summer. We are looking forward to having his continued leadership and balanced approach," said Selectman John Hodgson, who is the chairman of the parks commissioners. Responsibilities: Managing the public beaches, including protecting threatened and endangered species and overseeing the off-road vehicle program. Acting as shellfish constable, enforcing all the rules and regulations, and serving as harbormaster, setting up all the channel markers and overseeing and policing waterways as well as shepherding the Rock Harbor dredging project. (Sears and Robert Prescott, director of the Audubon Society's Wellfleet Bay Wildlife Sanctuary were recently out snorkeling in the harbor - checking for protected turtle habitat.
more
oct31 Orleans
On Friday, October 31, Conductor Richard K. Pugsley and Gloriae Dei Cantores, with accompanying full orchestra, will be joined by guest tenor soloist Limmie Pulliam for a concert at 7:30 p.m. at the Church of the Transfiguration, 5 Bay View Drive, Rock Harbor, Orleans. The concert will feature music by composer Gerald Finzi, including, "Intimations of Immortality," "For St. Cecilia," "Welcome, Sweet and Sacred Feast" and "Lo, the Full, Final Sacrifice." There will be a pre-concert lecture at 6:45 p.m., and a reception will follow the concert. A second program following the same schedule will be performed on Saturday. Tickets: $35, $30 for seniors, free for students and ages 18 and under. Reservations: 508-240-2400 or www.gdcchoir.org.
oct31 Brewster
If you are a Brewster senior and you could use a ride to one of your town's two biggest voting events this month, you are in luck.
The Brewster Council on Aging is providing transportation for Brewster seniors to the polls on Tuesday, November 4 and to the Brewster Town Meeting on Monday, November 17. Seniors will be able to vote between 1 p.m. and 3 p.m. on the 4th and will be driven to the town meeting for 7 p.m. Call the Brewster Council on Aging at 508-896-2737 to sign up. The BCOA suggests you sign up as early as possible as space is limited.
oct31 Brewster
On Saturday, November 1, the Brewster Baptist Church will present its Holiday Fair from 9 a.m. to 3 p.m. at the church, 1848 Main St. The fair will feature handcrafted items, books, home-baked holiday goodies, attic treasures, yarn and fabric items, dried floral arrangements, themed gift baskets, handmade knitwear, jewelry, specialty dips and spreads, photography and a silent auction. Refreshments will include morning coffee and muffins as well as lunch in the Bistro from 11:30 a.m. to 2 p.m. Proceeds will benefit four Cape organizations: Lower Cape Outreach Council, Habitat for Humanity, Nutrition Mission and Transition Centers, Inc. Information: 508-896-3381.
oct31 Brewster
On Thursday, November 6, Cape Rep Theatre will host actor, model, stand-up comedian and human rights activist Omar Sharif, Jr. for a two-day benefit for GLADD. The event begins Thursday with a cocktail party from 5 to 6:30 p.m. at the Land's End Inn, 22 Commercial St., Provincetown. Minimum donation is $30 and proceeds go to GLAAD, which promotes LGBT equality through positive media portrayals. Then at 6 p.m. Nov. 7, there will be a benefit performance of the musical "Funny Girl" at Cape Rep's indoor theater, 3299 Route 6A, Brewster, with Sharif (whose grandfather starred in the 1968 film version) as guest for a pre-show reception and a post-show talk and champagne reception. Tickets are $75. Reservations and information: 508-896-1888 or www.caperep.org.
oct31 Chatham
Ever wanted to be in a Disney movie? You may have the opportunity when the Disney-produced film "The Finest Hours" films scenes here in December.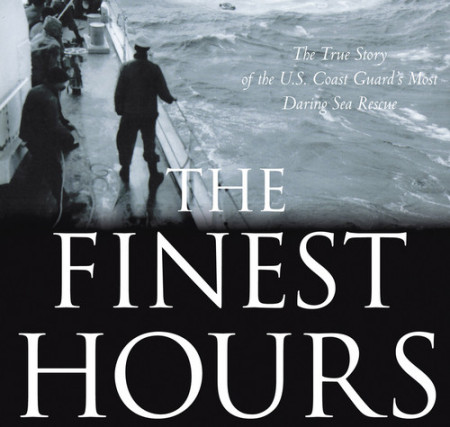 There will be an open casting call for extras from Chatham and the Cape for the feature film on Saturday, Nov. 1, from 1 to 3 p.m. at the Monomoy Middle School gymnasium at 425 Crowell Rd. According to the announcement by Boston Casting, those attending the casting call should bring a headshot or photo of themselvesas well as a resume. Be prepared to fill out an information sheet upon arrival. The casting agency is looking for extras who are available Dec. 5 through 13, who can work 12-plus hours day and/or nights in Chatham. Based on information provided to the board of selectmen by the production company a few weeks ago, scenes will be filmed here at Stage Harbor, the lighthouse and Coast Guard Station, and downtown near Sears Park.
more
oct31 Chatham
An open casting call for "The Finest Hours," a Disney film about the 1952 Pendleton rescue, will be held Saturday afternoon at Monomoy Regional Middle School. Disney representatives will be interviewing extras from 1 to 3 p.m. at the 75 Oak St. school, according to Casey Sherman, who co-wrote the book on which the movie is based. On Feb. 18, 1952, the 503-foot Pendleton, along with another tanker, the Fort Mercer, succumbed to the rough seas and both split in two more than 10 miles offshore. A four-man crew assigned to the Chatham Lifeboat Station - now Coast Guard Station Chatham - were dispatched to save 33 men stranded on the stern of the Pendleton. Using a 36-foot wooden boat, the CG36500, the crew was able to save 32 of them. The boat is still around today, having been restored by the Orleans Historical Society. The thriller will star Chris Pine, Academy Award and Golden Globe nominee Casey Affleck and Holliday Grainger and will be filmed in Chatham in early December.
oct31

Ninth Congressional District candidates William Keating (Democrat) and John Chapman (Republican) debate issues ranging from jobs to environmental protection, healthcare, gay marriage, drug addiction, education and more.
oct31
John Wargin of Barnstable Village, who with his wife has been campaigning to gather signatures on the gas tax indexing question, explains how he got involved with the issue and why he wants to eliminate gas tax indexing.
He said his group is not in favor of the gas tax but rather the indexing, which ties the tax to the Consumer Price Index. He said politicians should have the courage to take a vote every year on the issue, rather than have the gas tax increase automatically. The indexing, or linkage, causes the tax to increase every year without a vote of the legislature. Wargin said the gas tax is already high, 26.5 cents for state taxes and 18.4 cents for federal taxes. For people on a fixed income, like Wargin and his wife, the annual increases create a hardship. He said that the income derived from the gas tax has been diverted to other uses in the past.
oct31
Wendy Northcross, CEO of the Cape Cod Chamber of Commerce, explains why the board of the Cape Cod Chamber of Commerce came out against Question 1, to repeal gas tax indexing. This proposed law would eliminate the requirement that the state's gasoline tax, which was 24 cents per gallon as of September 2013, (1) be adjusted every year by the percentage change in the Consumer Price Index over the preceding year, but (2) not be adjusted below 21.5 cents per gallon.
A YES VOTE would eliminate the requirement that the state's gas tax be adjusted annually based on the Consumer Price Index. A NO VOTE would make no change in the laws regarding the gas tax. The board of directors of the Cape Cod Chamber of Commerce submitted the following rationale for their decision to oppose this ballot question. Cape Cod has pressing transportation infrastructure needs including expanded hours of the CCRTA transit bus service, improved and expanded rail service, road maintenance and new solutions for vehicle crossings over the Cape Cod Canal. We are concerned about an adequate revenue source available for our economic success. Along with the Chamber opinion on the gas tax index, comes the requirement for this organization to advocate for regional equity in the distribution of transportation funding. Therefore, the Cape Cod Chamber of Commerce executive committee and the board of directors adopted the following statement: The Cape Cod Chamber of Commerce opposes the ballot question calling for a repeal of the gas tax index to the Consumer Price Index, inasmuch as the Cape has pressing transportation construction and transit expansion needs required for our economic success.
oct31
Ballot Question 2 on the November 4 election ballot would expand the beverage container deposit law known as the Bottle Bill.
Richard Elrick, energy coordinator for the towns of Bourne and Barnstable, speaks in favor of the bill. According to the Bottle Bill Resource Guide, the bill would expand the bill to all non-alcoholic non-carbonated drinks (excluding dairy products, infant formula, and medicines).
oct31
Speaking against Ballot Question 2 to expand the Bottle Bill is Nicole Giambusso, spokesperson for the No on Question 2 Stop Forced Deposits Committee. Giambusso is a staffer at a public relations firm hired by beverage companies opposed to the question.
The arguments against the question, as summarized by the Massachusetts Secretary of State's office are the following: Massachusetts should be a recycling leader, but Question 2 will keep us in the past. Ninety percent of households now have access to curbside and community recycling programs. Let's focus on what works instead of expanding an outdated, ineffective, and inconvenient system. Everyone wants to increase recycling rates-but expanded forced deposits are the wrong approach. Question 2 would:
cost nearly $60 million a year, more than three times the price of curbside programs (while increasing recycling rates by less than 1 percent);
waste taxpayer dollars on expanding an uneconomical, 30-year-old system;
raise your nickel deposit and additional fees every five years-without your vote.
oct31
Question 3 on the November 4, 2014 election ballot would repeal new legislation allowing casinos in the commonwealth.
John Ribero is chairman of the Repeal the Casino Deal Committee, which collected signatures to put the question on the ballot. He tells us why he believes casinos are bad for Massachusetts.
oct31
Click the interview below to hear Clyde Barrow, former director of the University of Massachusetts at Dartmouth Center for Policy Analysis, speaks about the benefits of casino gambling for the commonwealth of Massachusetts. The Massachusetts Secretary of State provides the following argument from the side of casino advocates:
A no vote will preserve the state's Expanded Gaming Law, generating thousands of construction and permanent jobs and hundreds of millions of dollars in revenue for our cities and towns. Every year Massachusetts residents spend close to $900,000,000 at casinos in Connecticut, Rhode Island and Maine adding millions to their state budgets. The Law already has provided voters in several communities, including Springfield and Plainville, an opportunity to bring much needed jobs and economic activity to their communities through first-class development projects. At the same time, the Law has ensured that no community opposed to a casino within its borders will have one. To help further protect residents, the Law contains industry leading consumer safeguards and dedicated public health funding. Vote no on question 3 to create jobs, economic growth and much-needed new revenue in Massachusetts.
oct31
Question 4 on the November 4, 2014 election ballot would grant earned sick time to all employees in the commonwealth. Devin Armstrong, regional field director of Raise Up Massachusetts, speaks in favor of the issue in the interview below.
Devin Armstrong is a recent graduate of Bridgewater State University, with a degree in political science, public administration concentration. A two-time Washington Center alumni, he has worked at small businesses like the Wellfleet Drive-In, large organizations like CNN, and public health clinics like the Men's Action Life Empowerment Center. He is currently on the Board of Directors for the Massachusetts Parent Teacher Association, as well as the MA Department of Education's Aids Advisory Panel. He is the current Regional Field Director for Raise Up MA, advocating on behalf of Question 4, the Earned Sick Time measure. The argument from Raise Up Massachusetts is the following: A yes vote will allow workers in Massachusetts to earn up to 40 hours of sick time a year to take care of their own health or a family member's health. Workers will earn one hour of sick time for every 30 hours worked, and can use their sick time only after working for 90 days. Thousands of hardworking people in Massachusetts are forced to choose between going to work sick or losing a day's pay - or worse, their jobs. Some are even forced to send a sick child to school to save their income or job. A yes vote on Question 4 will save jobs and income, allowing workers to spend more in the local economy, benefiting us all. Businesses providing sick time find that it reduces employee turnover, increases productivity, and helps their bottom line.
oct31
In the interview below, Bill Vernon, state director for the National Federation for Independent Business, speaks against Ballot Question 4, which would grant earned sick time to employees. Among the other groups against Question 4 is the Retailers Association of America. The following are their arguments against the question as submitted to the Secretary of State.
Question 4 would make Massachusetts the first state to require small and taxpayer funded employers to provide up to a week of mandatory paid sick time and family leave to all employees, including part-timers. The red tape and mandate would be costly to small businesses and taxpayers. When an employee at a typical office setting calls in sick, other employees usually step in to cover the workload. However, for customer service focused employers or employers with mandatory staffing levels, this may not be an option. These employers would be required to pay twice, once to the employee on leave and a second time to the employee working the shift. It would essentially double their payroll. One size does not fit all, and small businesses and their employees depend on flexibility to increase salaries and other benefits, not costly state mandates.
oct30 Wellfleet
The 14th annual OysterFest, which took over Wellfleet for two days last weekend, is over. What was the impact? "Overall, this year's festival was a huge success as we continue to work closely with the event organizers to provide a safe environment," Police Lt. Michael Hurley reported to Town Administrator Harry Terkanian and the selectmen Tuesday. "Throughout the entire event, there was excellent communication and interaction with police department personnel and SPAT representatives," Fire Chief Rich Pauley reported. Hurley said there were two disturbances on Main Street on Saturday, with a woman and a man taken into protective custody. Police investigated an assault and battery that ended with no charges being filed, and police also separated a fight between a group of young men with no charges filed. There was an argument at a local hotel that ended with no charges filed and peace was restored, he reported. One woman was transported to the hospital due to a high level of alcohol consumption, he said. "The amount of alcohol on Saturday was a concern especially during the afternoon hours when open containers and brown bags increased on Main Street," Hurley said. "Officers were deployed throughout Main Street to deal with this issue as well as some underage drinking. Selectman Paul Pilcher, board chair, asked if the amount of alcohol at the festival was different this year. "It's different each year," Hurley said. "It's increasing each year. We try to be more vigilant." He said they saw more people coming out of the liquor store with a bottle and then pouring it into their coffee cups this year. "I pulled staff out to try to contain that," he said. They tried to deal with underage drinking on the street and behind businesses. Police issued 26 parking violations on Saturday, six on Sunday. There was an accident involving a car and a telephone pole by Pamet Point Road, and there were three reported noise complaints, two on Saturday, one for excessive music, the other for the Town Hall generator, and one on Sunday for excessive music. The fire department staffed a medical tent in front of Town Hall with one paramedic and one additional emergency medical worker from 9 a.m. to 6 p.m. on Saturday and Sunday, Pauley said. "We provided medical assistance to 23 individuals over two days," he said. There were seven finger lacerations, five medical evaluations, three abrasions, three thumb injuries, two finger injuries and one bee sting. "We transported one individual to Cape Cod Hospital for an alcohol-related issue," he said.
more
oct30 Wellfleet
Anchored in the lee of Great Island, the half-dozen wildlife biologists in two camouflaged aluminum boats were somewhat protected from the remnants of a fading storm whose wind whipped up the bay. The southern storms of spring push songbirds north, but in the fall migratory ducks ride big nor'easters as they return from summer breeding and molting grounds in Canada and Maine. Lucas Savoy decided he'd wave a "duck flag," two mesh panels with a swash of white paint mounted on a long pole, whose flapping was meant to mimic duck wings in flight. It was a trick he'd learned from duck hunters. But really, almost anything could draw a flock down as they neared the end of a long migration. The week before, they'd waved a purple shirt. The biologists, from two federal agencies and Savoy's group, the Biodiversity Research Institute of Portland, Maine, are all experts in trapping waterfowl. They were in Wellfleet for a week, investigating a mysterious virus that annually kills common eiders by the hundreds, sometimes thousands, off Jeremy Point in Wellfleet Harbor. They stood in the two boats, calmly scanning the gray sky for new arrivals.
Having a disease named after you is an honor if you are the doctor who discovered it in the hope of finding a cure. But there's little good in being known as the hot spot for contagion. In the case of the Wellfleet Bay virus, the name could be just a placeholder. After seven years of research by 18 federal agencies and academic institutions, scientists still don't know if the birds, who wash ashore listless, thin and weak, are exposed to the virus here or bring the disease with them from elsewhere. The research in Wellfleet this past week was another piece in what has become a biological Gordian Knot. The goal was to catch eiders when they first arrived, instead of examining the dead and dying, to find out whether they carried the disease with them or picked it up here. "Are these birds in good condition when they get here?" asked Chris Dwyer, a migratory game bird biologist with the U.S. Fish & Wildlife Service. "We are really peeling back the layers, to get a sense of where we should be focusing," Dwyer said. There are many layers and unanswered questions, including how and where common eiders become infected, why it happens in Wellfleet Harbor and how it spreads between birds. At a conference on the disease at Tufts University in June, there were 10 presentations on everything from how the disease kills to a comparison of mercury concentrations in birds from various sites and research that sought to narrow the affected segment of the population to those who bred on the Boston Harbor islands. "What we are really concerned about is that we use common eiders as a barometer of the health of the coastal and marine health system," Dwyer said. He is hoping they have enough of a head start while the disease is still limited to a relatively small segment of the population that they can get a read on the overall health of eiders and of the Cape's ecosystem. Of immediate concern is that the vast majority of the northern population of common eiders, as many as 230,000 out of an estimated 300,000, spends the winter in Nantucket Sound, just 20 miles to the south of Wellfleet, Dwyer said. Genetic and blood testing already had shown that the highest concentration by far of eiders exposed to the virus comes from Boston Harbor, a known breeding area with about 300 birds there in early summer. While one scientist narrowed the virus down to a type generally transmitted by soft-bodied ticks, an analysis of nests and soil at sites in Boston Harbor found no ticks. Still, satellite tracking studies conducted last year showed that eiders from Boston Harbor did spend part or all of the winter in Nantucket Sound. "We want to be ahead of the curve, as best we can," Dwyer said. "To take the resources we have and figure out whether or not they are a risk to the general population." The Fish & Wildlife Service has already spent $375,000 and leveraged much more by piggybacking its research onto existing projects since the virus was isolated in 2010. Research has shown that the disease can act fast and spread rapidly. Scientists were especially concerned when the mortality spiked sharply in 2007, killing 3,000 eiders, mostly female. Eider duck females are especially important to protect because they take a long time to reach sexual maturity and lay relatively few eggs each year. Savoy, Dustin Meattey, another Biodiversity Research Institute biologist, and biologist William Hanson, also from the Portland institute, drew incoming flocks to the site with a field of bobbing eider duck decoys anchored to the bottom on the downwind side of the net. Eiders, Savoy explained, liked to land and take off into the wind, which helped brake their speed on the approach, and gave the heavy birds added lift on takeoff. Strung between thin poles connected to anchored buoys, the black mist net yielded to the force of a bird hitting it, wrapping its wings in loose folds The outboard roared to life as Savoy and Meattey headed off toward the net after they spotting an eider landing among the decoys. The boat circled around to the downwind side and the bird took off but couldn't gain enough altitude to avoid the 5-foot-high netting. Eiders are relatively docile when captured and Savoy's eider was patient, almost resigned, as he gently spread the netting, tugging it over a wing joint. Back in the second boat, U.S. Department of Agriculture technician Daniel Berard calmed the struggling duck by cradling it in his lap and covering its eyes with his hand.
more
oct30 Wellfleet
On this day in 1985, treasure hunter Barry Clifford finally had proof that the wreck he was salvaging off Cape Cod was indeed the pirate ship Whydah. Lost in a violent storm off Wellfleet in 1716, the Whydah had gone to the bottom within sight of shore.
Tales of the treasure that sank with the ship filled Clifford's childhood. His dream of finding the wreck became an obsession. When divers began to bring up pieces of eight and gold from the right time period, he was convinced they came from the legendary ship. But only when the words "The Whydah Gally 1716" appeared beneath the encrusted surface of a bell did Barry Clifford know for sure that he had indeed found the Whydah.
oct30 Wellfleet


The first Brown Bag Lunch of the winter season is Friday, January 23 at 12:00pm to 1:00pm. Speaker to be announced. Bring your lunch - beverages and dessert to be provided.
oct30 Wellfleet
For Bruce Maillet, becoming a Wellfleet Bay volunteer was a natural fit given his long career in public health and environmental affairs.
Bruce, like so many others, was drawn to the Cape because of many childhood visits here. When he retired, he rediscovered Wellfleet Bay and decided to try horseshoe crab monitoring. That experience led to working with diamondback terrapin nesting. He says the research involved in both programs was his "aha moment", allowing him to continue what he enjoyed doing professionally-- working to solve environmental problems and finding ways to make human activities more sustainable. "The world is a fragile place," Bruce notes. "We have to continually assess what we are doing and be ready to change, modify, abandon our past practices as new ones come along."
oct30 Eastham
Abby Sullivan scored two goals, including the game-winner in the second half, and the Warriors finished their regular season on a high note in Fall River. Sullivan and Marielle McEnaney each scored in the first half for Nauset (9-6-3) before the Bengals tallied twice to even the match at the half. Sullivan notched her 18th goal of the season in the 63rd minute to provide the winning margin. Emily McGrath, Nicole Bergeron and Katya Thorup helped keep Diman off the board in the second half by controlling the midfield for the Warriors.
oct30 Eastham
Thinking about starting a business? Set up your start-up for success! Smart Start is a 3-part interactive workshop for individuals in the early stages of developing a business. Topics include:
Creating a clear vision
Assessing your strengths
Analyzing your market
Getting started
The workshop, Nov 18, Dec 2 & Dec 9, 6:00 PM-9:00 PM, will be led by Sheila Hoogeboom, CDP's Director of Business & Credit Programs, and Susan Johnson of SMJ Coaching and Consulting. Herb Montgomery from The Montgomery Financial Group will speak about the nuts and bolts of setting up your business, record keeping and financial analysis. Walk away with a clearer picture of the viability and financial feasibility of your business idea, and with the foundation for a business plan.
more
oct30 Provincetown
Provincetown voters have made it clear. They want their civic leaders to remain their neighbors. Voters rejected a proposal to eliminate what has become know as the "residency requirement" in the town charter, which mandates that the town manager, public works director, police chief and fire chief all live in Provincetown as a stipulation of their employment. For years, the requirement has been seen as an integral part of maintaining the town's unique social fabric. Provincetown resident Jennifer Cabral summarized the traditional rationale behind the requirement on Town Hall floor on Monday. "How can they understand the very different, peculiar and sometimes difficult culture of this town if they don't live here?" she asked. However, the rule came under fire in the past year as the town has dealt with filling the town manager position vacated by Sharon Lynn in December. Throughout the ongoing search for a replacement, the town's high cost of living was cited as a likely obstacle in attracting ideal candidates to the job. The selectmen are also on record stating their fear that the very same issues could present themselves when the town begins its hiring search for a new police chief next year. "It always seemed to me that the top jobs should go to the people living here, but things have changed," said Selectman Cheryl Andrews, who endorsed abolishing the residency requirement on behalf of the board on Monday. "This is impacting people's lives and impacting our options as your representatives when it comes time to hire these people. In the end, we need a little flexibility to act on your behalf." FinCom members Mark Hatch and Louise Venden split from their committee's majority opposition and also endorsed the change. Hatch noted that Provincetown has the most expensive housing market on the Cape and yet year-round residents have some of the lowest incomes. Many voters on Monday acknowledged the practical challenges associated with maintaining the residency requirement, but were unwilling to accept the alternative. "We strongly believe that the town leadership should set an example for the town's residents and reside here," said FinCom member Stan Sirkorski. Others noted that the proposed solutions amounted to a "Band-Aid" on the town's real problem - an ongoing exodus of the year-round population. "It's treating the symptom, not the disease," Cabral said. "We are hemorrhaging year-round residents. If they don't have a place to live that [is] affordable, then that's the problem. Let's give them a place to live so that we can have a core community."
more
oct30 Provincetown
The Provincetown shellfish constable announced that the shellfish area will open on Sunday, November 2. The area west of the breakwater will be open to the public on Sundays and Fridays through the end of March. Shellfishing days are subject to shellfish and water quality testing, according to the shellfish constable. There is a ten-quart limit per week. Licenses, gauges, fees and rules are available in the town clerk's office at Provincetown Town Hall. The cost of a shellfishing permit is $15 for residents and $50 for non-residents. Residents/taxpayers 65 and over will be issued a free permit. f bay scallops are abundant, the shellfish constable will post available days and locations. The limit for bay scallops when available is two pecks per week. Questions may be directed to Shellfish Constable Tony Jackett at 508-246-5316. Shellfishing maps are available here.
oct30 Provincetown
A gentle and artistic man known for his practical inventiveness and his support of big ideas died Oct. 16. Conrad Malicoat, 78, died in the home he built for himself and his family on land off Bradford Street in the east end of town. Malicoat died after a struggle with Alzheimer's disease, his family said. A celebration of his life is planned for 11 a.m. Nov. 30 at the Provincetown Art Association and Museum, according to his family. Malicoat was the son of artists Philip and Barbara Malicoat of Provincetown. Four of Conrad Malicoat's sculptures are in the collection of the Hirshhorn Museum and Sculpture Garden in Washington, D.C. He was a fellow at the Fine Arts Work Center from 1968 to 1970, and he was on the center's advisory board at the time of his death.

Conrad Malicoat is surrounded by his family, including three cousins and the family dog, in Provincetown. Four of Malicoat's sculptures are in the collection of the Hirshhorn Museum and Sculpture Garden in Washington, D.C.
Malicoat had, in his work and life, both a technical precision and an artistic openness, according to neighbor Jonathan Sinaiko. "I can't remember exactly how I met him," Sinaiko said Tuesday. "When I built my house, in the early '70s, he was very influential in advising me and supporting me, and just giving me the confidence to go ahead with it. It wasn't that he would necessarily give advice as much as he would say things in the way to give you the confidence to find the right path yourself." Malicoat, who stood 6 feet 5 inches, created a fishing plug called the "Conrad" that is named in specialized fishing blogs. He welded an adjustable truck bed for his Jeep, to match whatever tasks he was working on. He built cabinets for people in town. He loved the idea of the Mobius strip, and had nearly majored in mathematics at Oberlin College before switching to studio art. He graduated from Oberlin in 1957, according to his family. Malicoat made wooden puzzles and built precise wood boxes. He designed and built about 20 chimneys, distinctive in their askew brickwork, according to his family. He made drums. He windsurfed and taught others how to dig oysters and clams on the tidal flats. "From a kid's point of view, he could fix anything," his daughter Galen Malicoat said Wednesday. "He was ingenious. If he needed a rake he created a rake." Conrad Malicoat was born and grew up in Provincetown. He was on Provincetown High School's basketball team in 1953 when the team won the state championship in the old Boston Garden. He married artist Anne Lord in 1960. Malicoat was a Fine Arts Work Center fellow from 1968 to 1970 in Provincetown, where he settled with Lord and their three daughters. He served on town boards. He was a volunteer firefighter for more than 20 years and a member of the private "Beachcombers" club for artists and writers in Provincetown. Malicoat had a way of expressing his understanding of the world that was practical and artistic all at once, according to family friend Kim Rilleau of Vermont and Provincetown, who grew up around the corner from Malicoat. In 1987 or so Rilleau's three youngest children, all under the age of 6, would often see Malicoat pass by their house on Allerton Street and each time the children would run to pick out a special leaf and present it to Malicoat, Rilleau said. "That was their ritual," he said. "It was like a ticket." Then, two year later, Rilleau was remodeling his house and needed help getting his wood-burning stove to heat the house properly. To fix that problem, Malicoat developed a 2½-foot-by-1-foot "beautiful, geometric" metal box that sat above the stove, attached to the stove pipe, to help draw the heat up, Rilleau said. On the box itself, though, Malicoat had burned into the metal three leaves - one leaf for each of the children, Rilleau said. "There was no separation between his daily life and his art," Rilleau said. "There were no seams."
oct30 Provincetown
Will Harrington just graduated from High School in Eastham. Check him out on Facebook.
oct30 Brewster
Career intelligence website Vault just ranked Bain & Company's summer associate program the country's fourth best internship, and we think we have a pretty good idea why.
In addition to getting the inside track on a job at what is arguably America's best employer, Bain's 150 summer associates get sent to a Cape Cod mansion resort for three days of training, team-building, and luxurious recreation. Even better? The consulting firm's newbies, usually between their first and second years of business school, are also allowed to bring their significant others with them if they choose. Here's the private beach at the Ocean Edge Resort & Golf Club, the 429-acre paradise where the retreat is held:


From reading descriptions of the retreat posted by summer associates on Bain's website, we get the impression of an event that is both intensely competitive and lots of fun. The following two days are mixture of free time, group training, and fun team-building activities. During training, the summer associates are split into teams of five or six, and led through exercises on how to be effective and give strong presentations. This includes being schooled on Bain's famous Answer First method, through which consultants are taught to develop an early hypothesis for a client and then refine it throughout their work on a project. Perhaps the most exciting part of the retreat is the Bain Olympics, in which associates are grouped into teams of 13 for an ongoing competition in athletic events ranging from limbo to races to water balloon fights.

The interns also enjoy a lobster and clam dinner, a casino night, and the opportunity to bike, swim, and surf on the resort grounds. Matthieu Remy, a summer associate in 2011, writes that while he didn't come away from the retreat with much new business knowledge, it was an eye-opening experience as to the quality of his fellow associates. "I wish I could say that I learned a great deal about strategic frameworks and other consulting tools but the truth is that we only skim the surface of what is awaiting us this summer." "What I really learned is that Bainies are fundamentally nice people ... with whom it is very enjoyable to hang around."
more
oct30 Chatham
On a rainy, windy day a small crowd gathered at the fish pier, while the subject of their conversation, a $3.5 million property several hundred yards away, stood watch on a coastal bank that has been sliding into the sea. The group, which included Jim Mahala of the state Department of Environmental Protection, then made its way to the property, whose owners, afraid their home will soon tumble into the Atlantic, sought and were granted permission by the conservation commission to build a revetment.
"This coastal bank is not significant to storm damage prevention or flood control . because it doesn't supply enough sediment to beaches, dunes or barrier beaches to be regarded as significant to storm damage prevention. In such circumstances, the state suspends the distinction between pre- and post-1978 dwellings. Accordingly, the Chatham Conservation Commission found that a revetment was permittable," said Richard Drury, one of the commissioners who supported the revetment and made his argument again to Mahala on Tuesday. That permission for the stone structure at the 498 Shore Road home, owned by Jim and Lisa McGonigle, has been appealed both by the state and a group of residents and whether the rock wall rises has caught the interest of many in town and beyond. The crux of the issue is whether the conservation commission's approval violated state wetland protection laws which prohibit building a hard structure if the bank serves as a sediment source and if the home was built after 1978, which this was. Mahala said the state will likely make a decision on the matter within the month. Drury said the McGonigle property was unique in that the sand that was lost from the bank flowed to Chatham Fish Pier, which acted like a groin trapping the sediment. That sand, he said, then had to be removed because it filled the harbor and hurt the commercial fishing fleet. "(The pier) sticks out there and traps all that sand," he said. "It catches enough of that sand that the area has to be dredged. "(The sediment) is acting against the public good," Drury said. He added that although the McGonigle property is unusual there are many examples in Chatham where the coastal bank doesn't act as a sediment source and state law shouldn't be triggered. "It's going to be a continuing issue," he said. Drury said he expects more and more property owners in town, who have made huge investments, to conduct the necessary studies to show that hard structures can be built. He added that townspeople still remember and regret the loss of three mainland houses, which were swallowed by the sea decades ago.
more
oct30 Harwich
The Harwich Golf Committee will hold a public hearing on Wednesday, November 12 at 4 p.m. at the Harwich Town Hall, 732 Main Street. The purpose of the hearing is to discuss proposed golf fees for the 2015-2016 season at Cranberry Valley Golf Course. The current annual fees for the 2014-2015 season are $770 for Harwich residents, town employees and business owners and Chatham residents, $870 for Eastham or Orleans residents and $1,070 for adult non-residents. A capital assessment fee is also charged per adult membership. Annual fees for juniors are significantly less. Cranberry Valley Golf Course was built in 1974. The popular 18-hole course was designed by Geoffrey Cornish and William Robinson and has received an "excellent" from Zagat Golf Guide and four stars from Golf Digest, according to the website. The Harwich Golf Committee is comprised of nine members including a selectmen's liaison and a finance committee liaison. The meeting minutes on the town website are not up-to-date. Cranberry Valley is at 183 Oak Street in Harwich.
oct30 Harwich
Rebecca White led five Seahawks in scoring en route to a season finale win against the Crusaders in Harwich. Rebekah Nicolas, Nelle Stidham and Mariah Van Sciver added first half goals to White's first goal for a 4-0 CCA (4-11-1) lead at the half. Erica Choate and White's second goal made it 6-0 in the second half. Cape Tech (0-16) got strong play throughout the season from seniors Kiah Gomes, Britany Benoit, Jessica Grindell, Brianna Baker and Makayla McLaughlin.
oct30

You'll need to "fall back" and turn your clocks back this weekend.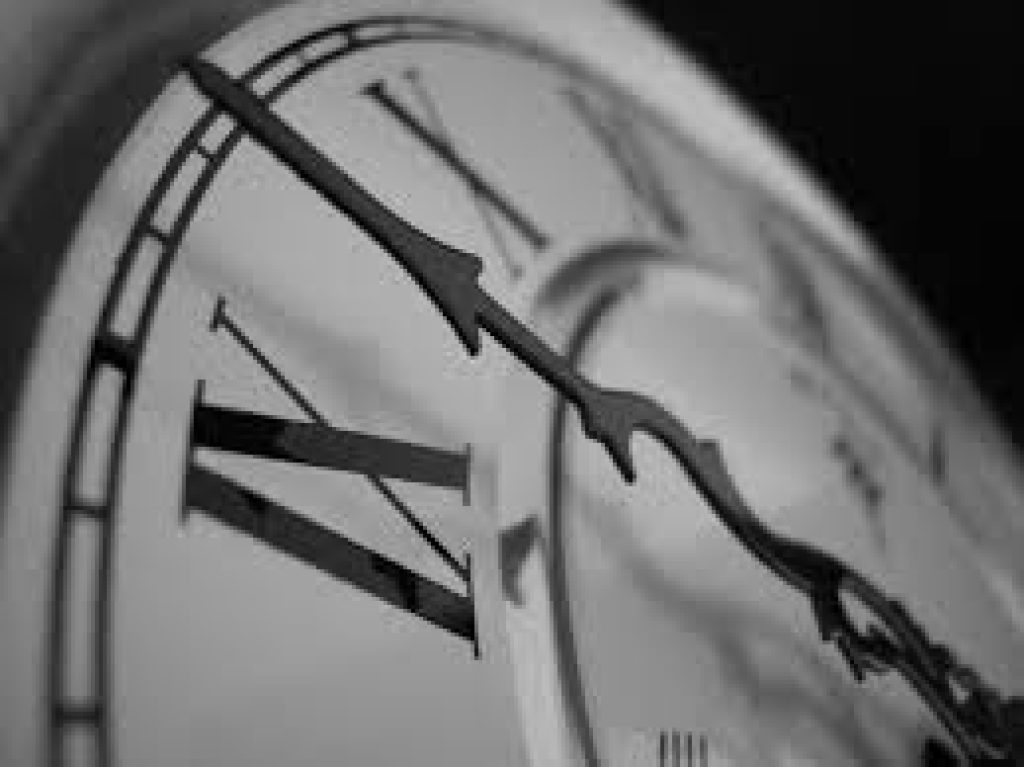 Daylight Saving Time ends at 2 a.m. Sunday, Nov. 2, which means you'll want to turn your clocks back before you go to bed Saturday night. The good news for the early risers is that sunrise will be at 6:19 a.m. on Sunday, but it also means sunset will be at 4:36 p.m. The daylight will dwindle over the next two months as we head into winter. Speaking of winter, that's what it is going to feel like this weekend with highs expected in the 40s. So if you're getting up early to watch the sunrise on Sunday, you'll want to wear something warm.
oct30
Each year, half a million horseshoe crabs are captured and bled alive to create an unparalleled biomedical technology.
The thing about the blood that everyone notices first: It's blue, baby blue. The marvelous thing about horseshoe crab blood, though, isn't the color. It's a chemical found only in the amoebocytes of its blood cells that can detect mere traces of bacterial presence and trap them in inescapable clots. To take advantage of this biological idiosyncrasy, pharmaceutical companies burst the cells that contain the chemical, called coagulogen. Then, they can use the coagulogen to detect contamination in any solution that might come into contact with blood. If there are dangerous bacterial endotoxins in the liquid-even at a concentration of one part per trillion-the horseshoe crab blood extract will go to work, turning the solution into what scientist Fred Bang, who co-discovered the substance, called a "gel." "This gel immobilized the bacteria but did not kill them," Bang wrote in the 1956 paper announcing the substance. "The gel or clot was stable and tough and remained so for several weeks at room temperature." If there is no bacterial contamination, then the coagulation does not occur, and the solution can be considered free of bacteria. It's a simple, nearly instantaneous test that goes by the name of the LAL, or Limulus amebocyte lysate, test (after the species name of the crab, Limulus polyphemus). The LAL test replaced the rather horrifying prospect of possibly contaminated substances being tested on "large colonies of rabbits." Pharma companies didn't like the rabbit process, either, because it was slow and expensive. So, now, the horseshoe blood test is a big business. "Every drug certified by the FDA must be tested using LAL as do surgical implants such as pacemakers and prosthetic devices." I don't know about you, but the idea that every single person in America who has ever had an injection has been protected because we harvest the blood of a forgettable sea creature with a hidden chemical superpower makes me feel a little bit crazy. This scenario is not even sci-fi, it's postmodern technology. The only problem is that the companies need a large supply of the blood of live crabs. Horseshoe crabs live on the seafloor, near the shore. When they want to mate, they swim into very shallow water, and horseshoe crab collectors wade along, snatching the crabs out of their habitat. The biomedical collectors are not the first to make use of the crabs' bodies. As far back as colonial times, "cancerine fertilizer" was used to enrich fields. In the 20th century, though, this became an organized industry around the Delaware Bay. The crabs were steamed and then ground into meal for the fields. Others were fed to hogs. Millions of crabs were harvested.
As we slowly killed off the horseshoe crab population, by the 1970s, the fertilizer industry declined and had died off. But harvests picked back up in the 1990s, when fishermen realized they could use the crabs as bait for catching large snails called whelk (aka conchs). That is to say, these animals have not been treated kindly by humans. They don't inspire the kind of affection we have for, say, bunny rabbits. In the eyes of people before Fred Bang, the only merit attached to the horseshoe crab was its proximity. They like the shoreline, as do we. And that bacteria-rich habitat is why, Bang speculated, the crabs evolved their marvelous chemical defense. Their circulatory systems work more like a spider's than like ours. If we inhale something bad, that thing has to find its way through our bodies and into our bloodstreams, fighting its way through our white blood cells along the way. But if bacteria find their way under a horseshoe crab's exoskeleton, they can roam free to do damage. "Large sinuses exist that allow blood direct contact with tissues," the Woods Hole Marine Biological Laboratory's history of the crab explains. "There are many wide open spaces and bacteria entering a crack in the shell of a horseshoe crab have easy access to large internal areas of the crab, a potentially deadly scenario." The coagulogen changes the wide-open terrain of the horseshoe crab's circulatory system. When the crab blood cells sense invaders, they release granules of the chemical, which becomes a gooey physical barrier to the movement of the bacteria, preventing the spread of infection.
more
---