jul31
Come on, admit it. You know that you've said it. "Once in a blue moon." You might have said it when referring to how often David Ortiz steals a base . or maybe the frequency of how often an out-of-state driver maneuvers correctly through a Cape Cod rotary . or perhaps how many times you'll get to Hyannis in under an hour during the summertime. Yep, "once in a blue moon."
You've often heard it, but what's really the deal with this phrase? According to Peter Kurtz of the Cape Cod Astronomical Society, the "blue moon" term applies to the full moon occurring twice in a calendar month. It can also apply to the third full moon in an astronomical season with four full moons. "It is not a special astronomical phenomenon; what is unusual is that it only 'happens' rarely," says Kurtz, who is also on staff at the CCAS Werner Schmidt Observatory at Dennis-Yarmouth Regional High School in South Yarmouth. "But we're talking unusual timing, not some phenomenon like turning blue!" In the case of this month, the first full moon was the "Buck" moon on July 2; the next full moon will rise on Friday, July 31, at approximately 7 p.m. According to folklore, there's a given name for every month's full moon (Wolf, Worm, Sturgeon, Harvest, etc.). When the extra lunar showcase is thrown into the mix, as it is this month, it's a "blue moon," so as not to screw up the lineup of the other 12 full moons. There are actual "blue-colored" moons on occasion. These tend to occur after volcanic eruptions and large fires, such as the volcano Krakatoa in Indonesia in 1883. These infrequent but memorable events may have fed into the "blue moon" name's folklore. The actual origin of the name is unclear. Usually, though, the so-called "blue moon" is the same basic color and shape as any full moon that one might witness rising in great splendor during the early evening hours over the open Atlantic at Fort Hill in Eastham or Lighthouse Beach in Chatham, or over the North Truro dunes and the harbor from Provincetown. "Because usually a full moon only occurs once in a calendar month, TWO full moons taking place in the same calendar month is a rare occurrence," Kurtz says. "Thus the phrase, 'Once in a blue moon,' means 'not very often'"!
more
jul31 Wellfleet
A car crash made a big mess in downtown Wellfleet Thursday evening. A Honda CR-V slammed head-on into a pole on Main Street near School Street around 9:45 p.m. The pole was snapped a large tree felled and the vehicle ended up a short distance down the road with wires down in the street. The driver, identified as Edward Lytle, 27, of Delmar, NY was taken to Cape Cod Hospital with injuries that were believed to be serious but not life-threatening. 119 Eversource customers were without power, mostly in downtown Wellfleet, although the traffic lights on Route 6 by the Wellfleet Police station were knocked out. Main Street is expected to be closed through the night while Eversource and Verizon repair the damage. Wellfleet Police are investigating the crash and whether any charges will be filed.
jul31 Wellfleet
The need to dredge Wellfleet Harbor has become critical and Tuesday night town officials updated residents on the project's progress. The harbor is the engine that drives the town's economy and due to silt build up since the last dredging project in 2001, business, particularly the $5 million a year shellfish and aquaculture industry has suffered.
A 2012 study estimated the cost to dredge the harbor at $12 million, however continued build up will likely drive up that estimate. State Representative Sarah Peake and Cape and Islands State Senator Dan Wolf are working to secure state funding, Peake said state assistance is critical. "I would see it being a state-local share. Anything we can get from the state helps relieve the burden on the taxpayers in Wellfleet and certainly the argument can be made that the whole state benefits from a vital Wellfleet Harbor," said Peake.
But due to the permitting process, environmental concerns and necessary pre-project studies, town officials said dredging will begin late next year?at the earliest. Wellfleet Harbormaster Michael Flanagan said safety is also becoming an issue. "If someone were to have an issue out on Billingsgate, the only way to get there is by boat, so that if we can't respond . . . that could mean life or death," he said.
jul31 Wellfleet-Truro-Provincetown
Provincetown, Truro and Wellfleet residents may drop off hazardous materials at the Truro Recycling Center from 9 a.m. to noon Saturday. For information about what may be dropped off at the Household Hazardous Waste Collection Day, go to capecodextension.org and click on "Hazardous Waste & Water Quality." Latex paint is not hazardous, according to an announcement from the Cape Cod Cooperative Extension. Businesses that want to dispose of hazardous waste should contact Michael Maguire, educator on water quality and hazardous materials for the extension, at 508-375-6699.
jul31 Wellfleet
jul31 Wellfleet
"Naked, unadorned...a work of art in Wellfleet."
- Provincetown Banner

"Both mordantly funny and sorrowful...with a late plot twist that would not be out of place in a 'Twilight Zone' episode"
- Boston Globe

"Smart and compelling...a sublime melange of serious content and gallows humor"
- Cape Cod Times
more
jul31 Wellfleet
In order to embody fully the pain that suffused Billie Holiday's 44th and final year, Tracey Conyer Lee could use another decade or so of weathering. Still, the voice is there: the languorous, tortured vowels, the slurred but spot-on timing that slipped uncertainty into supposedly uptempo numbers such as "What a Little Moonlight Can Do" and lent a haunting reluctance to dirges like "Strange Fruit," the anti-lynching anthem written in 1939.
That signature song sadly proves as resonant as ever, even if shootings and violent arrests have now taken the place of hanging. As Billie remarks in one of her decreasingly cogent ramblings during this fictionalized gig in a south Philly nightclub, "In this country, bein' arrested is the colored folks tradition. Since the ofays set us free, they don't know what to do with us but lock us up!" For the revue-plus-meltdown "Lady Day at Emerson's Bar and Grille," which debuted off-Broadway in 1987, playwright/devotee Lanie Robertson posited a heroin-addicted Billie Holiday (nee Eleanora Fagan) on the skids in March 1959, only a few months shy of death from cirrhosis and heart failure. Arrested for drug possession in 1947, she endured the torture of a cold-turkey detox at the start of a yearlong jail term and, once paroled, was denied the cabaret card she needed in order to perform in clubs. "Singin' is livin' to me," Holiday laments, "and they won't let me." This 90-minute digest of Lady Day's travails places her on a comeback trail that's clearly headed straight downhill. Her life story unfolds in a series of seemingly random reminiscences, untainted by self-pity. Being raped at 10 barely merits a mention, but she proudly relates how, as a teenager, she promoted herself from housemaid to prostitute at a Harlem brothel. She lucked into singing by going on a job search after "this one guy hurt me so bad I bled solid for a week." Hers is a tale of unrelenting trauma, yet she expresses no regrets: "You can only get to where you at by the way of what you been." In the course of the evening, such upbeat pronouncements erode as her latest fix wears off. At the outset, Lee is great at capturing Holiday's self-willed if shaky confidence, as well as her midsong stance: left hand reaching out as if to still and contain the melody, right subtly, spasmodically keeping time. It's when the singer starts decompensating that Lee's interpretation grows more externalized: She seems to be demonstrating emotions, rather than experiencing them. On the whole, Lee's performance is a bit too big for WHAT's relatively intimate stage - which designer Christopher Ostrom has convincingly converted into a nondescript bar of the appropriate vintage, colored spotlights awash in swirling smoke. It's pretty much a solo show. Kenney M. Green plays Holiday's pianist-slash-fiancé (or is the latter designation a fantasy on her part?), who keeps trying to get the singer back on track; Tchavdar Natchev-Peno a patient, silent bassist. Mostly it's Holiday holding forth, and it's a tough role. Too brittle, and the audience can't relate; too maudlin, and they won't want to. Audra McDonald aced it on Broadway last season (her performance will be broadcast by HBO). McDonald, long celebrated as a dramatic soprano, established authenticity within the first few low, purred notes. So does Lee, and she will surely grow into this role over the next few weeks and in years to come.
more
jul31 Wellfleet
jul31 Wellfleet
"Clowns can't work for peanuts! That's elephants!" Dressed in colorful jumpsuits and hard hats, five circus performers paraded around Wellfleet Preservation Hall last week with handwritten signs, demanding a wage increase from their boss, Mr. Cash-Flow T. MoneyBags. These performers were supposed to be working for a circus factory, creating inexpensive circus acts (a contortionist for only 50 cents!) to sell to circuses around the globe. There is sword-juggling, aerial-silk performing, and even a human slinky.
Clown Jay Stewart, aerialists Teddy Ment and Eleanor Getz, hula-hooper Moya Finn and juggler Janoah Bailan are spending Tuesday evenings this summer creating these characters, showing off their skills and engaging with the audience for their Circuscape show. But during the day, four of them are teaching children how to perform those same types of tricks for Payomet Performing Arts Center's Circus Camp. Until Aug. 28, children can sign up for two-day or four-day ($80, $150) camp sessions and learn how to hula-hoop, clown around, and twist on silks up high in the air themselves. By Friday afternoons, campers will show off their newly acquired skills in a half-hour-long recital for parents. "If parents are looking for a way to get their kids to unplug and get off the couch, we'll run them ragged by the end of the day," Stewart says, laughing, of the camp. Stewart was involved in theater in college and was told that he "falls well." So he went to the Ringling Brother's Clown College and realized clowning was what he was meant to do. He later married, and they had two children, and the family decided to settle down on the Cape instead of travelling as performers. This summer, he teaches camp on some days and on others, he clowns around at Boston Children's Hospital to bring a smile to the faces of children undergoing treatments. "I like laughter and I like kids," Stewart says, adding that this is a chance to give back to his roots. Ment worked with a youth troupe circus that used circus arts to create social change and eventually went to circus school, where she met Getz. They have been working as an aerial team since May of 2014. "This satiates performing and teaching," Getz says. "It's fun to be with the kids and we get to push ourselves and come up with this show." Ment lives in Truro, so she is able to do circus performing while also staying home this summer rather than travelling as she has in years past. "The kids learn so many life skills," Ment says, adding that she would love it if even one or two campers go on to become professional circus performers. Stewart believes learning circus skills "empowers" children and "puts them in charge." On a recent camp day, Caledonia Wotherspoon, in her second year at the camp, was enjoying learning to walk a tightrope, 10 feet long but only 18 inches off the ground, that the children use with an instructor next to them or holding their hands. Wotherspoon and fellow campers got the chance to twist and spin in "the silks," very long strips of fabric that can be used in a myriad of ways in aerial performances. The campers made human stars by standing in the silks and pushing them out with their hands and feet, laid back like mermaids and twisted back as frogs. Ment had the children, one by one, sit in the silks and get wrapped up like a butterfly in a cocoon before spinning the children. "Kids love the aerial," Stewart says, noting the professional never push the campers beyond their abilities. "They swing by their ankles, but it's safe and fun." Campers also got to learn hula-hooping from Finn and experimented with diabolos -- a performance toy that has a string running between two sticks that holds up and moves a diabolo, or a hourglass-shaped yoyo -- from Trevor Pearson, a juggling instructor. On the day for pie throwing, it took the first child a moment to warm up to the idea, Stewart says, but once he went, every other camper wanted a chance to get hit with a pie. Clowns have gotten a bad rep in popular culture, so Stewart didn't tell his first batch of campers that he was a clown -- he just taught them to be funny and improvise. When they saw him for the first time with a bright red nose on the first Tuesday evening performance, one exclaimed, "You're a clown!" Stewart says that "selfishly" his favorite part of the performance is a hat-throwing act because it gives him a chance to prove to the audience that he can actually "do something." He catches a bright red hat on his head and throws it across the room to land on Bailan's head. "There's a really terrific magical feel in this building," Stewart says of the Wellfleet hall. "This is real. It's not made up in someone's back yard."
jul31 Wellfleet-Provincetown-Orleans
They play all over the world in styles sedate to jazzy, performing compositions from classical and baroque to mid-20th century and brand new. They are members of the 36th annual Cape Cod Chamber Music Festival, a coalition of celebrated and rising-star solo artists and ensembles whose instruments include strings, brass and wind. From July 31 to Aug. 28, at various venues in Provincetown, Wellfleet, Orleans and beyond, you can catch them at 13 concerts. Jon Nakamatsu and Jon Manasse are the artistic directors whose featured duo of piano and clarinet, respectively, will also play the festival.
"The festival is always an adventure, an amazing and exciting time, but this year the sheer variety of repertoire and instrumentation is truly great," Nakamatsu says. All great news for the music connoisseur - but why should the uninitiated venture out to chamber music? Arthur Diamond, the series' promoter, is a long-time amateur pianist who says chamber music offers the intimacy of interactions between musicians and the audience that's more like the jazz experience than the formal concert hall. "The music crosses centuries, continents and styles," he adds. Elaine Lipton, the festival's executive director for nine seasons, says, "Chamber music is a musical conversation between individuals, not under the wand of a conductor." As for the musicians' love of the genre, Nakamatsu says, "As a pianist, chamber music offers me the opportunity to be 'social' with other musicians. So much of my time is spent alone in the practice room and on stage - this proves that I can associate successfully with other humans. I love it." Lipton says it all started when a Juilliard department head, the late pianist Samuel Sanders - also an accompanist to violinist Itzhak Perlman - got together with fellow musicians on the Cape to play a few concerts. Since then it has grown. Lipton says this year features some 40 musicians, and eight ensembles. "Our artistic directors are at the top of their game," she says, explaining that the directors bring in artists with whom they have worked, so they know their competency and style of music. Wellfleet's First Congregational Church will be a frequent venue, starting the series off July 31 with "The Rising Star" duo of Yevgeny Kutik, violin and Spencer Myer, piano, playing Mendelssohn, Prokofiev, Debussy, Ravel and a divertimento from the Stravinsky score for the ballet "The Fairy's Kiss." The Jupiter String Quartet will play classical pieces including Brahms and Bartok at the same venue Aug. 21 after playing the Orleans United Methodist church Aug. 19. Lipton says the Jupiter has grown up with the festival, and will be in residency on the Cape for a week. Pianist Brian Zeger, former festival director, joins them at the Aug. 21 Wellfleet performance.
more
jul31 Wellfleet-Provincetown-Orleans
Be sure to catch some of the many concerts going on as part of the four week Cape Cod Chamber Music Festival!
Some things remain the same for the Cape Cod Chamber Music Festival this summer: great musicians, and compelling programs. Other things will change. For one, a new residency brings a different kind of energy to the four weeks of concerts, which begin Friday in Wellfleet. But the passing of an old festival friend brings another kind of change, one which will be remembered in the most fitting way possible - musically. The opening concert at First Congregational Church in Wellfleet offers the festival debut of Yevgeny Kutik. The Russian-American violinist may just be turning 30 this year, but his professional career has been on an upward trajectory for a dozen seasons already, after winning the Boston Symphony Orchestra's young artist competition in 2003 and appearing with the Boston Pops. To get the festival started, Kutik will perform sonatas by Mendelssohn and Prokofiev, transcriptions by Debussy and Stravinsky, and Ravel's dynamic "Tzigane," accompanied by pianist Spencer Myer. The next three weeks will feature performances by co-artistic directors Jon Nakamatsu and Jon Manasse; Imani Winds; the Jupiter, Emerson, Danish and Borromeo string quartets; Boston Trio; American Brass Quintet and a host of guest artists. As in the past, performances will be spread out over half a dozen venues along the Cape. A concert on Aug. 12 at First Congregational Church in Chatham, performed by the Manasse/Nakamatsu Duo, will memorialize longtime festival friend Deborah Geithner. A pianist of some renown on her own, Geithner, an Orleans resident, died in August. "She was one of the first board members that I met during our initial year as directors," Jon Nakamatsu says. "As a pianist herself, we became fast friends. She invited us into her home, housing artists, hosting rehearsals and just making us feel welcome. She was a beloved figure on the Cape - not only as a stellar music teacher, but as a most caring and honest person." The duo will perform music by Messager, Debussy, Brahms and Goodwin in her memory. The festival has always showcased great string quartets, and this year is no exception. For the first time, however, one of them - Jupiter - will be in residence, performing three concerts not just as a foursome, but in various quintet, duo and trio combinations as well. Setting up shop Aug. 19 in Cotuit, then Aug. 20 in Orleans, and Aug. 21 in Wellfleet, the stellar ensemble will play the music of Beethoven, Haydn, Brahms, Dohnanyi and others, as well as a new quartet by Sydney Hodkinson. Jupiter's first violinist Nelson Lee says that Hodkinson's quartet, premiered just this month at the Aspen Music Festival, "goes for broke. He has a concept in mind, and he's extremely colorful in going after it. You can almost see the music coming off the page." The idea of a residency, Nakamatsu says, "was conceived as a way to explore the depth of an ensemble as both a group, and as individuals. In Orleans, Jupiter performs as a quartet, but in the other appearances, they explore the cello sonata, piano trio and quintet repertoire. For audiences, this is a way to see the flexibility of an established ensemble." The Boston Trio's Aug. 11 appearance at Cotuit Center for the Arts has been spiced up by the spring announcement that the trio's cellist, Astrid Schween, will join the prestigious Juilliard String Quartet after this season. Schween, who replaces the retiring Joel Krosnick, will be forced to leave her trio partners for the chance to join Juilliard. "Not only do they keep a very busy touring schedule," Schween says, "but we're also in residence at the school that gives them their name. So between teaching and coaching at Juilliard, and performing with the quartet, I had no choice but to focus on that." Schween will still have one more season collaborating with violinist Irina Muresanu and pianist Heng-Jin Park, however. And for this performance, they will play trios by Fauré, Arensky, and a work by American composer John Musto. "Musto's trio is wonderful," Schween says. "It's a mix of various styles - minimalist, boogie-woogie, some things that sound like Poulenc. But for audiences it always seems very accessible." The festival also includes a gala Sunday in South Yarmouth, and an Aug. 24 picnic at Wellfleet Preservation Hall.
jul31 Wellfleet-Eastham-Truro-Provincetown
On the heels of last week's amazing albatross record, an incredible sighting of a Fea's petrel at Stellwagen Bank marine sanctuary highlighted the seabird show off Provincetown and Truro. This is only the second record of this species in Massachusetts waters - the first was a year ago in the same area. The chartered boat trips that produced the Fea's petrel also recorded 5,000 Cory's shearwaters, 3,000 great shearwaters, 500 sooty shearwaters, 5 Manx shearwaters, a Leach's storm-petrel, 1,000 Wilson's storm-petrels, 4 pomarine jaegers, 4 lesser black-backed gulls, and 10 black-legged kittiwakes. Sightings from Race Point in Provincetown included a Northern bobwhite, 4 parasitic jaegers, 3,000 Cory's shearwaters, 200 great shearwaters, 100 sooty shearwaters, 7 Manx shearwaters, and 50 black-legged kittiwakes. Other sightings around the Outer Cape included a Pectoral sandpiper in Nauset Marsh, a black-headed gull at White Crest Beach in Wellfleet, and 7 lesser black-backed gulls and 4 Arctic terns at Herring Cove in Provincetown.
more
jul31 Wellfleet-Chatham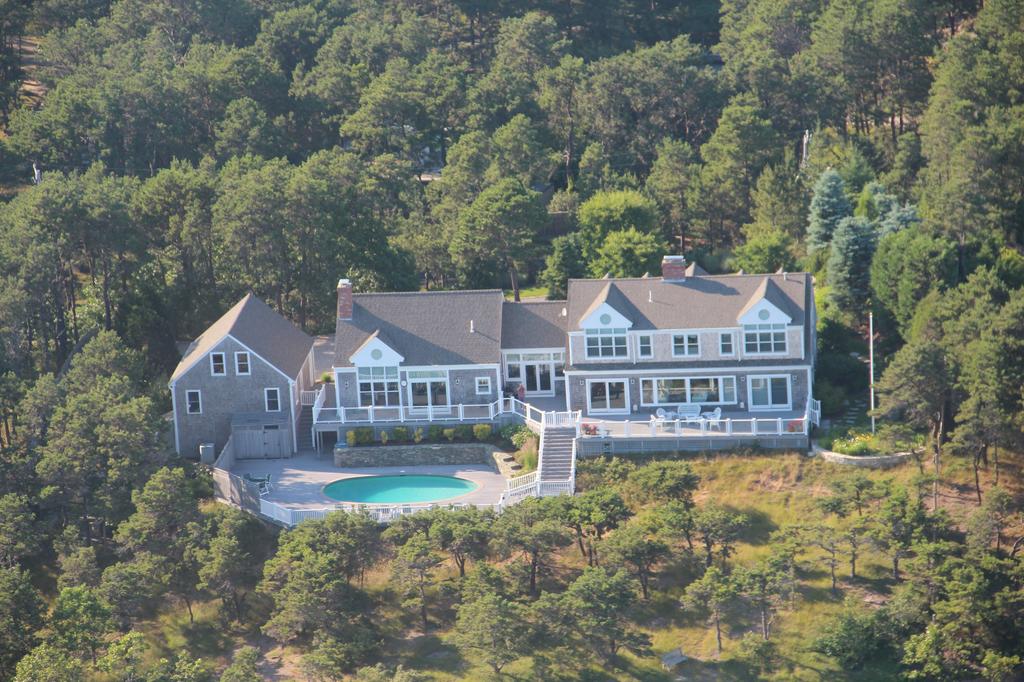 635 Chequessett Neck Road, Wellfleet, Sold for $4.75 million on June 1, 2015, Original asking price: $4.9 million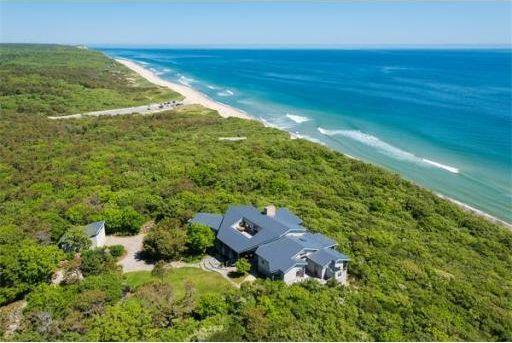 95 Granny Treats Road, Wellfleet, Sold for $5.1 million on March 3, 2015, Original asking price : $5.6 million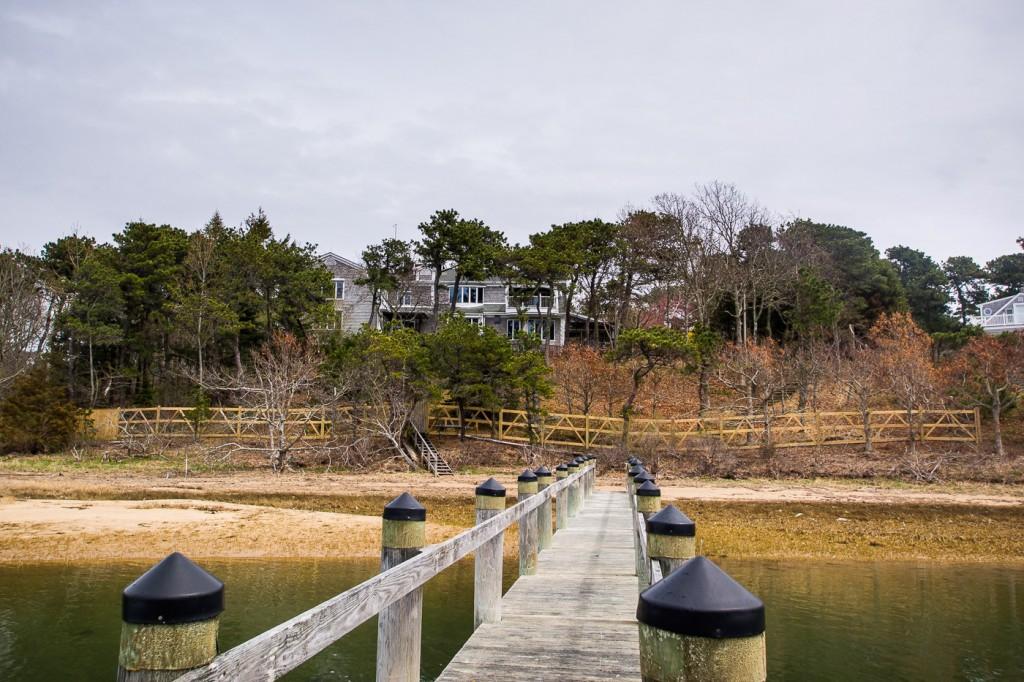 325 Whidah Road, North Chatham, Sold for $4.5 million on July 15, 2015, Original asking price: $4.75 million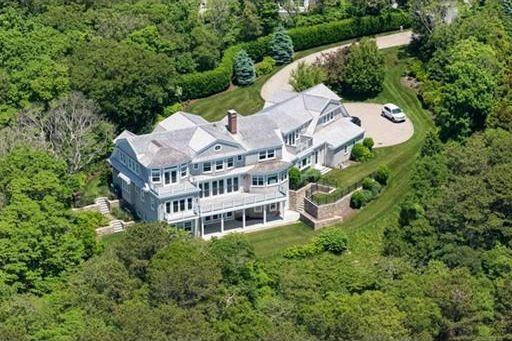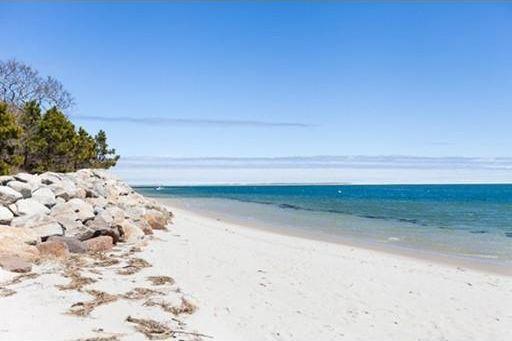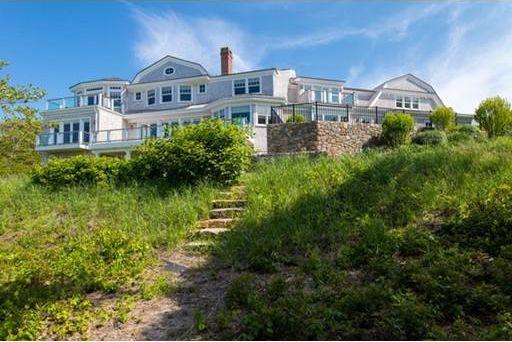 96 Tilipi Run, Chatham, Sold for $8.2 million on July 2, 2015, Original asking price: $8.695 million


more
jul31 Wellfleet
Ira Wood is an author, a teacher, a former publisher, a former selectman, and the host of a weekly radio program called The Lowdown on WOMR-FM, Cape Cod's Community Radio Station. For over 30 years Ira has made his home in Wellfleet. The Lowdown enables Ira to indulge his lifelong compulsion to pester people with questions.

jul31 Wellfleet
Robert Finch is a nature writer living in Wellfleet. He has lived on and written about Cape Cod for forty years. His essays can be heard on WCAI every Tuesday morning at 8:35am and Tuesday afternoon at 5:45pm. 'A Cape Cod Notebook' won the 2006 New England Edward R. Murrow Award for Best Radio Writing.
As a writer, one of the questions I'm most frequently asked is, "When did you decide you wanted to be a writer, and why?" Over the years I've come up with several answers, some flippant, some more serious. For instance, I like to say I became a writer due to a lack of imagination - that is, I couldn't imagine doing anything else. I've also said I became a writer because I loved reading so much, and wanted to be able to have the same effect on others that great books had on me - which is a kind of power trip. I've also said that I didn't become a writer - other people just stopped writing - which is just being a smart-ass.
There is, I suppose a grain of truth in all of these answers, but they're partial truths, so that after I give them a number of times, they begin to sound false, and I have to make up new ones. So this week I'd like to share with you my latest story of why I became a writer, because I have the feeling it gets closer to the real truth than any that have come before it. This is it: I think I decided to become a writer, consciously or unconsciously, because I realized that it was a way of being allowed to continue to play like a child in an adult world. What do I mean by that? Well, I've always loved playing, which is not unusual at all. In fact the urge to play is universal in children - and, as recent scientific research is showing us, it's universal in many other species as well. I always loved playing games, making things up, juggling, playing music, play-acting, and so on. I think what I love about play is that it provides you with ultimate freedom within fixed rules and boundaries, whether it's sports or drama or chess or videogames. For me, play is the source of all creativity, and play, I think is what drew me to writing. Babies play with language - that's how they learn to speak. So, it was at some point in my adolescence that I began to realize that writing was a form of play I could take with me into adulthood, maybe even make a living at it. Writing allows me to play with words, images, metaphors, characters, plots, ideas. When I came to Cape Cod I fell in love with this landscape. I wanted to know everything I could about it, and I wanted to play with it, physically, mentally, imaginatively. When I talk to other nature writers, I find that almost without exception the common experience we all had in bonding with the natural world was the element of free play, of pure, unsupervised, undirected, spontaneous "messing around" in nature. It just happened to me later than most. I like to say that for the past forty-five years I've been having the childhood here on the Cape that I always wanted to have but didn't where I grew up. I'm glad if my writing has helped my readers enjoy and appreciate the natural world more. I'm gratified if some of my writing has raised awareness of the environmental problems that threaten the planet. But if I'm honest, I write about Cape Cod and the natural world because it's fun. Writing, for me, is a way of keeping play at the center of my life. That's my story and I'm sticking to it - at least for now.
jul31 Wellfleet

Hot day! Humidity and heat all day. Ugh! I do know 2015 hadn't been this hot and muggy until today. It was a day to be out on the water. Kayaking, for example.
more
jul31 Wellfleet
My wife and I were in Boston recently, driving to a French restaurant where we were looking forward to having lunch. The city is complicated territory to us country mice, but the GPS lady -nice, if a bit of a know-it-all-seemed to have it under control. Do this, do that, turn here, turn there, turn in 200 yards, yadda yadda. And then voila, "You have arrived at your destination." But the thing is, we hadn't. We were in a corner of a mostly empty parking lot of an unknown mall. What we used to call lost. If we had gotten lost pre-GPS we would at least have some clues as to where we were in relation to the last time we hadn't been lost. But of course we hadn't been paying attention, just following orders. Now all we knew is we were here, with no sense of how here connected with anyplace else in the universe, including our restaurant. We were daunted and dismayed, but not for long. My wife, whose smart phone we had been using and who comes much closer than I to being as smart as the phone, soon had us re-programmed. The phone knew where we were, got us started again from wherever it was, and in not too long a time, voila. For real this time. These devices work amazingly well. Usually. But it got me thinking: now that we no longer use those maps tucked in the door pocket, although you may get where you want, you never know where you are. You don't have to. The Eye in the Sky always knows where you are, even if you don't. I have always prided myself on having a "good sense of direction" (vestigial term for a vestigial function). Not as good as birds who can find your backyard at the end of a 3000 mile flight from their winter headquarters in Central America. But pretty good for a dullwitted human. Using the old internal compass, being able to read maps and understand their relationship to the actual world-all that felt like an appreciable power. And I was happy to exercise it. Outsourcing to Siri or whoever, won't that power begin to atrophy? I'm as susceptible as the next person to the seductiveness of the GPS lady. But I also resent her horning in on my traditional territory.
jul31 Eastham
Susan Lindquist of the Community Development Partnership interviews people promoting economic stability and environmental sustainability because This Place Matters. This Place Matters can be heard Wednesday afternoons from 12:30 to 1:00 pm. In addition to her work with the CDP, Susan has worked with many other organizations as an advocate for low and moderate income families and children. She is a former Executive Director of the Cape Cod Museum of Natural History and a current Trustee of the Cape Cod Five Cents Savings Bank. She is also an active member of WOMR's Development and Program Committees.

jul31 Truro
Nestled in the sandy, woodsy Outer Cape hills, Truro Center for the Arts at Castle Hill is diverse, eclectic and playful. The heart of Truro's creative community, it depends on donations to meet its operating expenses and continue the work of fostering creative expression for an international group of instructors and students. To raise some funds, share its artwork with the community and have some fun, the arts center is hosting its 2015 live and silent art auctions, with previews beginning with a reception Thursday, July 30, the live event taking place on Friday, Aug. 7, and the silent auction Saturday, Aug. 8.
New this year are limited editions of sculpted ceramic birds created by ceramicist Brian Taylor and painted by local and national artists including Robert Henry, Daniel Heyman, Nancy McCarthy, Anna Poor and Hannah Niswonger. Castle Hill has a diverse pottery facility working and instructing on many types of kilns and raku firings, so these birds are varied and gorgeous. "The silent art auction is a terrific opportunity to purchase original works of art while simultaneously celebrating with our community of artists," says Cherie Mittenthal, the center's executive director and donating artist. "There will be live music by Steve Morgan and the Kingfish and lots of great food to enjoy while we close the three bidding rooms throughout the evening." Contributions from around the globe will arrive steadily, by parcel and in person, up until the day before the auction. There has already been a tremendous outpouring of generosity from many artists, including Fran Forman, Mike Glier, Bonney Goldstein, Bernd Haussmann, Brenda Horowitz, the Joyce Johnson estate, Ken Kewley, Sarah Lutz, Dana Pasila, Mischa Richter and Vicky Tomayko. Many of theses artists are also represented by Provincetown galleries such as Albert Merola, Berta Walker and Schoolhouse, so the auction is a great opportunity to support the local arts center in many ways with a single bid.
jul31 Truro
The Town of Truro will be talking water on Thursday, August 13 at 4:30 p.m. at the Truro Public Library. The town's Water Resources Oversight Committee will present "Wastewater in Truro: A Brief History and a Look Forward. There will be two speakers, Geologist Robert Almy of the environmental/infrastructure consulting firm Weston & Sampson and Peter Romanelli, Water Resources Oversight Committee member and representative from the town's conservation committee. According to a notice from the town, the presentation will include an understanding of Truro's water resources, an overview of potential treats to the town's groundwater and a review of what is being done to protect water quality. The presenters will also address options for the future. The town's Water Resources Oversigh Committee is a seven-person committee, appointed by the Truro Board of Selectmen. The committee, which was established in 2010, is charged with overseeing the management of the town's drinking water and wastewater. Truro's drinking water is provided by private wells and the Provincetown water system, according to the Truro town website. The Truro Public Library is at 7 Standish Way in North Truro.
jul31 Truro
A blue-collar guy who still calls his Ocean Grove hometown home, Southside Johnny Lyon is rock 'n' roll's everyman. As leader of The Asbury Jukes, Lyon came out of New Jersey in the mid-'70s with a roots rock sound honed in the Asbury Park bars where he and his buddies Bruce Springsteen and Steve Van Zandt dreamed their rock 'n' roll dreams. "We all started out at around the same time. We all melded our style together to play with each other in jam sessions and with various bands," Lyon says of the music that took shape on the Jersey shore.
"We all influenced each other. We had a house on Sewell Avenue in Asbury Park. We would all go over there and play records in a tiny little apartment. Everybody would bring over their favorite records and we'd jam and we'd learn stuff," says Lyon, who'll perform with the Asbury Jukes at the Payomet Performing Arts Center in North Truro on Saturday, Aug. 1, "It was just a great time to be a teenager. It was just music 24 hours a day it seemed like," Lyon says of those early years. "We use to play at a place called the Upstage Club, which had no alcohol so teenagers could get in. This was in the late '60s. It was open till five o'clock in the morning. We would go there and just jam all night long." Ocean Grove is only about a mile away from Asbury Park, but in many ways the two are a million miles apart. "It's a little religious community. It was very, very quiet, very safe," Lyon says of his hometown. "When we wanted trouble we would go into Asbury Park where there were a lot of honkytonks and bars and places to play. It was great. It was a perfect existence. It was kind of like an urban Tom Sawyer thing." But even before Lyon was old enough to explore the world beyond Ocean Grove, the world was being brought to him via radio and records. "My brother Tom and I shared a room. He was a year-and-a-half older. I liked rhythm and blues and he liked doo-wop and rock 'n' roll, so we would listen to the black DJs, Eddie O'Jay, Jocko Henderson, people like that," Lyon says. "We just loved that kind of music. It sounded like something was happening. And when you grow up in a very quiet town and you're young and full of energy you wanted someplace where there was something happening and radio was one of those places."
more
jul31 Truro
Truro Police are investigating a pedestrian accident where the vehicle left the scene. The crash happened shortly after 8 p.m. on Shore Road (Route 6A) between Arrowhead Road and Standish Way. The victim was transported to Cape Cod Hospital with a reported arm injury. Police are looking for a black or dark colored Ford SUV missing the passenger's side mirror. Anyone with information is urged to contact Truro Police at 508-487-8730.
jul31 Truro
Police are looking for a black or dark blue sport utility vehicle with a missing passenger side mirror that reportedly struck a pedestrian on Route 6A on Wednesday night. The pedestrian was hit around 8 p.m. while walking near 104 Shore Road, according to police. The driver of the SUV, which could either be a Ford or a Mercury, had been traveling in the shoulder of the road before it struck the pedestrian with the side mirror, said Lt. Craig Danziger. The pedestrian was treated for minor injuries and released Wednesday from Cape Cod Hospital, Danziger said.
jul31 Truro-Provincetown
On this day in 1989, beach drivers claimed a victory in a Cape Cod Battle with the National Seashore. The users of off-road vehicles claimed victory here after the disclosure of the sudden transfer of the superintendent of the Cape Cod National Seashore. The report went on to state that environmental groups have deplored the reassignment of the superintendent, Herbert Olsen. National Park Service officials in Washington insisted the transfer was in no way connected with a long controversy over driving off-road vehicles on the seashore's beaches, a practice that environmentalists see as a cause of beach erosion and a threat to wildlife. Sport fishermen on Cape Cod, who have been demanding for four years that more of the national seashore's beach be opened to their four-wheel-drive trucks, vans, station wagons and cars, were jubilant over the news that Mr. Olsen, who drafted the current rules on the vehicles, is scheduled to leave Aug. 13 to take charge of Valley Forge National Historical Park in Pennsylvania.
They link the transfer of Mr. Olsen, who has many supporters among Cape Cod residents, with recent high-level Interior Department proposals to double the amount of beaches open to vehicles. Mr. Olsen denounced his transfer as ''punishment'' when he announced it to his staff last Monday. Sources in Washington said Andrew Ringgold, a career officer now serving in the Washington headquarters, would be his successor at Cape Cod. Sherrill B. Smith of Orleans, Mass., a longtime member of the local National Seashore Advisory Commission, said there was ''no question'' that the sport fishermen who head the off-road vehicle organizations had ''sought revenge'' against Mr. Olsen. ''They are certainly taking credit for his transfer,'' he said, ''whether or not it may be entirely coincidental.'' National Park officials in Washington said Friday that Allan Fitzsimmons, an assistant to Interior Secretary Manuel Lujan Jr. had been urging ''for some time'' a return to the old regulations that allowed the use of vehicles along 17 of the 50 miles of Cape Cod beach that the National Park Service controls. These officials conceded that the timing of Mr. Olsen's transfer was ''unfortunate'' because it comes in mid-season and follows several boisterous demonstrations on the Fourth of July holiday by owners of off-road vehicle. In informing his staff of the transfer, Mr. Olson said it was ''unreasonable, unacceptable and unwarranted,'' according to The Cape Cod Times in Hyannis. Mr. Olsen could not be reached for an interview, but he was quoted in the Cape Cod Times as saying: ''If a man continues to do an outstanding job, why move him, especially when a number of critical issues here need resolution in the next few months or years?'' He added, ''The reassignment amounts to punishment,'' the paper reported. George Berklacy, chief of public affairs for the Park Service, said: ''Herb Olsen's transfer was not a punitive measure. It follows our plan, instituted two years ago, to move park superintendents around after they have served 10 years in a park. Herb Olsen has been in charge of the Cape Cod National Seashore for 11 years, serving with distinction during that time.'' In the past three years, Mr. Berklacy said, Mr. Olsen had been offered two other Park Service posts of equal or higher rank than the Cape Cod job and had refused them. Now there was an opening at Valley Forge, he said, and the Park Service's mid-Atlantic regional supervisor had personally asked that Mr. Olsen fill it. Susan Nickerson, executive director of the Association for the Preservation of Cape Cod, said the transfer sent the message that a small special-interest group like the vehicle users could influence park policy. ''It is very disconcerting when a group that is often in conflict with conservation interests can orchestrate that kind of change of personnel.'' Most of the Cape Cod National Seashore lies along the eastern side of the Cape, stretching from Chatham past Provincetown. Nearly 5 million people visit its clean, wide beaches and enjoy the big surf each year. Some of the best striped bass fishing in the world is off these beaches. For nearly 20 years after the Cape Cod National Seashore was created, surf-casting fishermen were free to roam most of its shore in beach vehicles. But in 1981, as popularity put more pressures on the park, the Park Service, through Mr. Olsen, ordered vehicles restricted to a 17-mile stretch in Truro and Provincetown. The sports fisherman protested immediately, while environmental groups, who had been critical of Mr. Olsen for not acting sooner, cheered. In 1985, after a suit by environmental protection groups, a Federal judge ruled that more should be done to prevent erosion and protect birds' nesting areas. As a result, the Park Service, again through Mr. Olsen, reduced the vehicle access to eight miles in warm months and banned it entirely in the winter. Since then, the sports fishing and vehicle organizations have been demanding Mr. Olsen's transfer and a return to the 17-mile limit.
jul31 Provincetown
Two fishing boat captains are facing criminal charges after state environmental police say they caught the men harvesting surf clams in an area off Herring Cove Beach where fishing for the bivalves is prohibited. Matthews Collins, 29, of New Bedford, is scheduled to be arraigned today in Orleans District Court for allegedly harvesting surf clams onboard the F/V Aimee Marie on March 24 shoreward of what is called the 12-foot depth contour line, in violation of state law, according to a report of Massachusetts Environmental Police Lt. Robert Akin. The police seized 36 bushels of surf clams, with an estimated value of $666, from Collins, according to police. Under state law, dredging for surf clams is prohibited from Nov. 1 to April 30 within an area shoreward of the 12-foot depth contour, as measured at mean low water, south of Point Allerton in Hull to the Rhode Island border including Cape Cod and the Islands.
Collin is also charged with failing to properly display the boat's identification number. The 1974 commercial fishing vessel is owned by Patricio Palacios, according to Akin's report. The vessel typically works out of Provincetown, Provincetown Harbormaster Rex McKinsey said. The captain of the F/V Miss Maegan, Keith Opozda, 31, will also be summonsed to court to face a charge of harvesting surf clams shoreward of the 12-foot depth contour line at the same time as Collins, according to reports by Akin and state Environmental Police Officer Michael Cole. There were 79 bags of surf clams aboard the Miss Maegan that were seized by the police. There was no information about an arraignment date for Opozda on Tuesday in Orleans District Court. The Miss Meagan does not typically work out of Provincetown, McKinsey said. The criminal complaints were issued after Akin, in a boat, and Cole, in a car, were patrolling the area on March 24, when Cole saw three surf clam fishing vessels off the beach, and Akin determined that two of them, the F/V Aimee Marie and the F/V Miss Maegan, were in violation of the 12-foot depth contour line and appeared to be actively fishing for surf clams. As Akin was preparing to make contact with the vessels, he heard on his patrol boat's radio a transmission of "inbound smokey" that appeared to come from a vessel nearby, and both the F/V Aimee Marie and F/V Miss Meagan began to move seaward, Akin wrote in his report. Both vessels were allegedly pulling up surf clam dredges as well, Akin wrote. After making contact with the captains of each vessel, Akin escorted the two vessels to the Provincetown town pier, where Cole and U.S. Coast Guard officials were waiting to board the two vessels, according to Akin's report. Police determined that Collins had an outstanding arrest warrant in New Bedford District Court for larceny and breaking and entering in the nighttime, and he was taken into custody and transported to Orleans District Court for arraignment on those two charges. Attempts to reach Collins and Opozda on Tuesday were unsuccessful.
jul31 Provincetown
The five large-scale photographs of Provincetown's Portuguese matriarchs have been reprinted and reinstalled at Fisherman's Wharf. The installation, "They Also Faced The Sea," was originally printed over a decade ago to honor Provincetown's fishing and Portuguese heritage.
"Our fishing heritage is so important to us, and part of that heritage involves the the women of Provincetown and the traditional Portuguese matriarchy. It's a wonderful example of the strong women who held Provincetown together while their husbands were at sea," said Tom Donegan, chairman of the Provincetown Board of Selectmen. The photographs of Bea Cabral, Mary Jason, Frances Raymond, Almeda Segura, and Eva Silva were printed in 2003. The images became faded over the years, leading to an effort to re-print the photographs. The project was spearheaded by resident Jennifer Cabral and the community group Provincetown 365, which is working to promote a year-round community in town. Cabral and project organizers started a GoFundMe page, raising over $12,000 dollars for the re-installation, exceeding the $10,000 fundraising goal. "I was watching them year after year get lighter and lighter and fade away and realizing they were becoming a symbol of a community that was fading from Provincetown, and they were supposed to be a symbol of the strength of the community," said Cabral. She said Provincetown has always been a community in transition. "We've had an influx of artists, we've had an influx of Portuguese. We've had an influx of the gay community. We seem to always be at a crossroads where there are different communities coming together," she said. The effort to raise money to pay for the re-prints captured the attention of many in the Outer Cape town. "The community recognized the need without coming to town hall. They actually raised the money on their own. They arranged for the re-printing and installation and we're very excited about the commemoration. It will be a great day for Provincetown," said Donegan. An unveiling ceremony will be held Wednesday afternoon at 2 o'clock at MacMillan Pier, across from Fisherman's Wharf. Cabral said the Portuguese community in Provincetown had long been the foundation of the year-round economy. "They created the small town that cared for each other and nurtured each other and kept the economy going, kept the families going," she said. The negatives of the original photographs, taken by photographer Norma Holt, were held by the Pilgrim Monument and Provincetown Museum. The negatives were transferred to a digital format, before being enlarged for the re-installation. "These are iconic images of Provincetown and are beloved by the community and the hundreds of thousands of visitors we see every year," said museum executive director John McDonagh. "The whaling, fishing, Portuguese, all of that heritage is something we hold dear at the museum and I know the community holds it dear. Our job really is to preserve it," he said.
jul31 Provincetown
MacMillan Pier has been reopened to squid fishing, as long as anglers follow the rules. Earlier this month, fishermen catching ink-squirting squid stained the deck of the pier and left beer and nip bottles in their wake, prompting Harbormaster Rex McKinsey to close the pier to night fishing on July 21. He allowed it to reopen Friday, but it will close again if people disregard the rules, he said. Night fishing must take place only near the harbormaster's office, not on boats or other docks, he said. There is no parking and no open containers of alcohol allowed, he said. "We have rules and they will be enforced," McKinsey said. "If violated, we'll use a large hammer."
jul31 Provincetown
Provincetown has reopened MacMillan Pier to evening fishing after it was shut down for a few nights due to squid fishing crowds getting out of hand. "Basically, what we had gotten to is people getting a little too casual out here," said Provincetown Harbormaster Rex McKinsey. "Leaving garbage around the pier, getting ink on the buildings and people's cars, and then open containers, beer cans, nip bottles and things like that."
McKinsey said the Pier will remain open as long as visitors follow the rules which include staying off the boats and no fishing where the boats are tied up. McKinsey also stressed that drinking on the pier is not allowed. "You can't have open containers out on the streets. The pier is no different," he said. "Given the nighttime activities, I really, really want to urge people that drinking on the pier is just simply not allowed." McKinsey said the trash left behind was also a factor in closing the pier. "You don't come to somebody's house or somebody's yard party and leave garbage all over the place," he said. McKinsey said the last few nights have been better since the pier was reopened to squid fishing. "That was pretty much a shot across the bow for a few nights," he said. "And everybody seems to be taking that in stride and behaving and cleaning up after themselves a little better." The opportunity to catch squid, which is used as bait, is short. Schools of squid are attracted to the lights of MacMillan Pier, which cause them to go into a feeding frenzy, according to McKinsey. "We have had a really good squid season the last several years after a number of years of not really having any squid at all," he said. "The greatest thing about being able to come out on MacMillan Pier and go squid fishing is that people bring their families out. The kids are out here doing squid fishing, in some cases, for the first time." McKinsey said other towns that have had issues with squid fisheries have shut down the piers to all fishing. "That's not what we are trying to do here," he said. "We want people to come out and enjoy commonwealth tidelands and enjoy Provincetown's piers."
jul31 Provincetown
Tom Zoller of Lancaster MA filmed a great white shark while boating with his wife Wednesday off Race Point in Provincetown.
jul31 Provincetown
World-renowned opera diva Deborah Voigt is in her car. She's driving from New York City to Long Island to find a shop that promises the perfect gown for opening night at the Metropolitan Opera. Suddenly, the dramatic-lyric soprano's voice becomes, well, quite dramatic and lyrical. She's nearly taken a wrong turn somewhere around the Throg's Neck Bridge and, pulling back into her lane, she swears at the bridge, releasing one rich, beautiful "F" after another - and by "F" this reporter is not referring to the musical note or key signature.
From the road, Voigt agreed to speak with the Banner about her upcoming show, "Voigt Lessons," Sunday, Aug. 2, at The Art House in Provincetown. Now it sounds likes she's having seconds thoughts about the impromptu interview. This reporter offers to call another time or provide some GPS support. But no, Voigt insists, the interview must go on. She laughs, driving along, presumably in the right direction, and asks, "Do you know how hard it is to find a dress with a sleeve on it? I'm not a girl who can wear a strapless, shoulderless dress. I hope this shop has what I'm looking for." Out go the reporter's carefully written questions. It's like we're in the car together, chatting about traffic and gowns. They don't call Voigt the "down-to-earth diva" for nothing. She earned her reputation as one of the hardest working, self-effacing (and fun) principal players in an extremely demanding business where the principals can - and often must, for the sake of their finely trained voices - be extremely demanding themselves. They are called divas for good reason. Voigt is at the top of her game. She's performed in all of the world's major opera houses from the Metropolitan to La Scala. She regularly solos with major symphony orchestras and performs recitals of Broadway standards and pop songs. She's a popular host for the Met Opera's Live in HD series, transmitted to cinemas around the world. She's soloed with the Mormon Tabernacle Choir and sung with jazz legends like Dianne Reeves at the Hollywood Bowl. This fall, she hosts New York City's classical music station WQXR's new series, "The Sopranos, with Debbie Voigt." Like all divas, Voigt has overcome many challenges to work her way to the top. She battled through alcoholism, a very public food addiction, a difficult break-up after a 20-year relationship and of course years of training and all the other professional challenges of a performing artist who must excel both musically and theatrically to stay onstage.
more
jul31 Provincetown
Friends, Broadway stars and veterans of the American regional theater stage, Anthony Rapp ("If/Then," "Rent") and Telly Leung ("Glee," "Godspell") premiere their concert featuring pop and Broadway hits in the next installment of Provincetown Theater's Broadway series. Show time is 8 p.m. Friday and Saturday, Aug. 14-15. Tickets, $50-$80, are available at (508) 487-7487, provincetowntheater.org and the box office, located at 238 Bradford St.
jul31 Provincetown
What happens when you option a detailed, informational, graphic sex manual with instructions on the Flying Wallenda Position and The Princeton Belly Rub and turn it into a play? If the author and Broadway producer is Matt Murphy, it becomes an off-Broadway sensation with legs. Now Murphy and co-producer Shawn Nightingale of Provincetown are bringing this off-Broadway megahit, "Sex Tips for Straight Women from a Gay Man," to The Provincetown Theater for a limited run, Aug. 3-8.
YouTube and social media star Michael Buckley is playing the leading role of Dan Anderson. "He has over one-million subscribers, and 700,000 Twitter followers. All his videos go viral. When he told the world he was doing the show, everyone started buying tickets to see it in New York and Provincetown," says Murphy. Provincetown is the first stop on the National Tour, which will carry the show all over the country, including Buffalo, Tampa, Milwaukee, Des Moines, San Antonio, Seattle and Los Angeles. A permanent company is opening in Las Vegas. There are also contracts signed for productions in Germany, Brazil and Australia. It all began when Murphy, who produced "Alter Boyz" and the Tony Award-winning show "Memphis," wanted to do a funny take on a sex seminar. "I told this to my wife and she said, 'There was a book my friends and I were all reading and passing around in college called 'Sex Tips' or something," says Murphy. "I Googled it and sure enough there it was, 'Sex Tips from a Gay Man to a Straight Woman.' OMG, this is the funniest title I have ever seen. That is going to be one hilarious show." Dan Anderson and Maggie Berman, co-authors of the groundbreaking book, which came out in 1997 and has been translated into editions all over the world, including Japan, Germany, China, South America, Taiwan and France, were thrilled when Murphy asked for an option to write the show. "A producer who could actually produce a show," says Anderson. "My co-author and I were close friends in the '90s. We were both single at the time and both dating men," says Anderson. "We actually worked together and both of us had a crush on the same guy," Berman says. "He thought he was gay and I was sure he wasn't. Eventually I ended up going out with him. One thing led to another and I ended up going to bed with him." "The sex wasn't good," says Anderson. "I asked Dan what did I do wrong? He said, 'Show me what you did.' So I did. He said, 'No, no, no, you have to do this and this and this.' It began to be a regular thing. I'd ask him what I should be doing. That's how the whole thing started.
more
jul31 Provincetown
The idea of going to an author's book reading evokes images in my mind of droning professors fixed at their lectern and poor writers desperately signing their work in the basement of a bookstore. The event would be devoid of everything I want in an entertaining evening: the rhythm of a concert, the laughter of a comedy show, or the excitement of a circus. Well, not if you're seeing David Sedaris.
Sedaris' Wednesday night performance at Provincetown Town Hall, appropriately and ambiguously titled "An Evening with David Sedaris," was much more than just an author reading pages from a book. It was an experience. But before I begin, let me take you back to the year 2010. A pimpled and angst-ridden teenager, I'm sitting in my 11th grade Spanish class when I hear stifled giggles behind me. Since little is funny about Pablo Picasso or the Spanish subjunctive, I turn around to see my best friend, Anastasia, with Sedaris' "Me Talk Pretty One Day," hidden in between the pages of her libro Español, tears running down her face. The next day, she passed the book to me and I was hooked. Over the years, I got my grubby paws on every one of Sedaris' books, and at some point between "Naked" and "Dress Your Family in Corduroy and Denim" lines were blurred. I thought, "This seems fun, maybe I'll become a writer," and the rest is history. Thanks a lot, Sedaris. From the start of the show to its bitter end - bitter because I didn't want the hour-and-half performance to be over - Sedaris recited different essays that he was working on and even a handful of diary entries, which he hopes to develop into a book. With Sedaris' high and animated reading voice, marked by the subtle drawl of his North Carolina roots, audience members quickly fell down the rabbit hole of his storytelling. Sedaris peeled back layer after layer of experience and dialogue, and just as this reporter started look at her notebook to make sure she didn't miss the beginning of the next story, brought everything back full circle. While some of his essays were long and winding, specifically his story "Calypso" about Sedaris' attempt to remove a fatty tumor from his side and then feed it to a snapping turtle near his North Carolina beach house (which is called the "Sea Section"), other, rougher, diary entries packed a quick punch. While every story was entertaining, this was not a show you would bring your ultra-conservative grandmother to. As one woman in her 80s heckled Sedaris during a past show with: "Enough, this is filth!" Ebola juice, child coffins in baggage claim, and essays sprinkled with choice expletives too colorful for this fine newspaper, Sedaris left no cringe-worthy stone unturned. But jokes came fast and unabashedly, and audience members took no offense, reflecting a skill only a master like Sedaris could possess. The most poignant moment of the evening came when Sedaris read "A Modest Proposal," a new essay chronicling the legalization of gay marriage in the United States and Sedaris' efforts to marry his longtime boyfriend, Hugh Hamrick. It was filled with the usual sarcasm and crude humor that Sedaris fans practically salivate for, but the packed auditorium quieted when Sedaris remarked about tearfully reading the Supreme Court ruling on his iPad, while simultaneously picking up litter on the side of the road in London. The evening also served as a workshop for Sedaris, who listened closely to the audience's reactions and kept a pencil close at hand to make edits as he read. While jotting down notes mid-read, Sedaris never skipped a beat. During a brief but warm question-and-answer session at the end of the evening, a woman in the crowd inquired about Sedaris' feelings when reading a new piece to the audience. "I read it with confidence and then apologize later." No apologies needed, David Sedaris.
jul31 Provincetown
The next in a series of Coffee with a Cop is scheduled for this Friday July 31st, 2015 at the Cumberland Farms 100 Shankpainter Road from 8:30 a.m. to 11:30 a.m. Event host is Provincetown Police Detective Rich Alves. Coffee with a Cop is an opportunity for the public to meet with officers in a comfortable environment and talk about any subject - all done in an informal setting to discuss community issues and build relationships. Unfortunately, the majority of law enforcement interactions within a community occur during emergencies or situations not conducive to just talking. You bring the questions, talk with an officer, and you get a free cup of coffee on us.
jul31 Provincetown
On today's CapeCast: You'll capsize with laughter as you watch cheerful crazies race boats made out of strange objects in Provincetown!
jul31 Provincetown
During the 6-week period of Monday, June 1, 2015 to Monday, July 13, 2015, the officers of the Provincetown Police Department responded to 3,046 calls for service. Over the six weeks, there were 9 assaults (plus one assault that had reportedly occurred in the past), 24 disorderly calls (2 arrests) and 30 disturbance calls (2 arrests). There were 6 reports of threats, including one of texted threats. There were 18 harassment calls (one citation) and one harassment order violation (one arrest). Two harassment orders were served, one summons was served, one arrest warrant was served (one arrest) and there were 8 trespass calls (3 trespass notices served). There were 25 suspicious activity calls (one arrest) and two suspicious persons. There were 2 reported larcenies (one of which was a laptop). There were 7 reports of larceny/forgery/fraud, one attempted breaking and entering (cut screen), two scams, 4 rental scams and four reports of shoplifting (2 arrests). There was one reported breaking and entering/burglary, one report of identity theft, one report of motor vehicle breaking and entering and one phone scam. There was one report of a fare refusing to pay and one report of services not paid. One wallet was reported stolen and one street sign was reported missing. There were 4 reports of property damage, 3 reports of vandalism, one report of paintings having been vandalized and one vandalized motor vehicle. There was one crowds/overcrowding call, 3 drone reports, one open container, 8 bylaw violations, 2 flares spotted, 8 bike calls and 7 bike accidents. Officers assisted citizens on 52 occasions, other agencies/mutual aid on 32 occasions and other departments/agencies on 16 occasions. Officers conducted 92 park/walk/talks and 42 bar checks. There were 15 fire alarms and five fires including two brush fires and two structure fires. Officers also responded to 28 general alarms, three burglar alarms, one panic alarm and 3 elevator alarms. There was one taxi inspection and officers processed 4 firearms/weapons at the station. There were 232 medical emergencies. Officers conducted 7 well-being checks. There were 3 suicidal people and 8 missing persons reported. There were 84 complaints including 21 street performer complaints, 2 fraud complaints, one couch complaint, one tent complaint, 2 taxi complaints and one complaint about ice cream. There were 69 noise complaints (one license violation), 2 neighbor dispute/complaints, one landlord/tenant complaint and one littering complaint. There was one lost yellow kayak and one bone found. Two hundred and six motorists were pulled over (7 arrests, 12 warnings/citations). There were an additional 262 traffic related calls including traffic control and hazards (one arrest, 6 citations). There were 40 motor vehicle operations complaints and one road rage complaint. There were 68 parking complaints (6 citations). Three cars were repossessed.
more
jul31 Orleans
State environmental officials have given the green light to an off-road driving program on Nauset Spit in Eastham, operated by the town of Orleans, even though Eastham voters and officials disapprove. The state Department of Environmental Protection issued a superseding order of conditions to the town of Orleans on Monday approving the town's oversand driving and beach management plan for a parcel of land on the spit within the boundaries of its northern neighbor.
"How do you spell 'whoo hoo?'" Orleans Board of Selectmen member John Hodgson said Tuesday about the DEP decision in Orleans' favor. "Obviously we're very thrilled. We hope we can work together with the town of Eastham and the Cape Cod National Seashore to continue our oversand program and work to figure out our differences." Both the town of Orleans and the Seashore claim ownership of the parcel, and the DEP's order of conditions does not resolve that dispute, according to a letter about the order written Monday to Orleans Town Administrator John Kelly by James Mahala, DEP Acting Chief, Wetlands & Waterways Program. The Seashore is listed as the owner of the parcel in Eastham assessors records. "This order does not relieve the applicant of the necessity of receiving approval under and complying with the requirements of all applicable local town bylaws," Mahala wrote. "The Department is aware that ownership of the property upon which the activities are proposed is in dispute. Please be advised that the order does not grant any property rights or any exclusive privileges. It does not authorize any injury to private property or invasion of private rights." The superseding order of conditions incorporates measures intended to protect natural resources and endangered species, as proposed by Orleans officials and augmented by the DEP, Mahala wrote in the letter. "It does allow the use of the barrier beach irrespective of what community it's in, with the exception for those areas that are laid out for protection of terns and plovers and natural resources," state DEP spokesman Edmund Coletta said Tuesday. Eastham is opposed to the plan because of existing local laws and town meeting votes against driving on the town's beaches dating from more than two decades ago. "I have not seen the letter," Eastham Town Administrator Sheila Vanderhoef said on Tuesday. "I'll look at it. I'll get it sent to me first thing." At the annual town meeting on May 4, Eastham voters reaffirmed that they did not want to allow driving on the section of Nauset Spit that is within their town. Over time, the spit has accreted a mile northward from the Orleans town line into Eastham, and Orleans had continued to operate its Nauset Beach off-road driving and shorebird protection program over the entire area. The only driving access to Nauset Spit is through the town of Orleans, with resident-only stickers. On Aug. 26, though, the Eastham Conservation Commission ratified a cease and desist order barring recreational driving on the spit within Eastham. In response, Orleans sought an order of conditions with the conservation commission under the state Wetlands Protection Act, which the commission denied on Dec. 9. Orleans then appealed to DEP to obtain the superseding order of conditions for the off-road vehicle and beach management plan. In June, state authorities determined that Orleans did not require review of its plan under the state Environmental Policy Act. Ownership of a portion of the spit is also now claimed by the descendants of Samuel Hannah, according to a complaint filed July 17 in Barnstable Superior Court.
jul31 Orleans
At around 10:00 p.m. on Tuesday evening, the male shown in this photograph was captured by security cameras stealing a vehicle that was parked out in front of Tedeschi's. The vehicle stolen was a brown 1977 Mercedes 300D with Connecticut registration plates. The male suspect is believed to be in his 40's and is about 6ft tall, and had spoken with an employee of the store moments earlier stating he was happy that his daughter had come to visit him recently. The suspect also made mention of possibly living in Wellfleet. If you can help identify the suspect, please contact the Orleans Police at 508-255-0117.
jul31 Orleans
The town has 1,300 moorings in 16 fields across the town, said Natural Resources Director Nathan Sears in his report to non-resident taxpayers last week. There is currently an 8-10 year wait for a mooring, which costs $75. It's only $5 to get on the waiting list. Sears' department manages 29 town landings, and only two are restricted seasonally to resident taxpayers. Parking is free at the landings. Also at the informational meeting for non-resident taxpayers interest was expressed in the town passing a leash law (now all that is mandated is voice control) and fixing the intersection or Route 39, 29 and Quanset (Selectman Sims McGrath is on a regional committee that looks at roads and he said he would query the state.) One non-resident said town meeting sent an unwelcome message back in May when it voted against having non-resident taxpayers serve on committees. "It is a message that we are really low on your totem pole," he said.
jul31 Orleans
After hitting a number of cars on Main Street Wednesday afternoon, Kevin Diddick, 34 of Wrentham, Ma was arrested and charged with operating under the influence, police say. At about 3 p.m., multiple calls were received at the Orleans Police Department about a hit and run crash on Main Street. As officers responded to the area, additional calls came in about vehicles being struck in the village center. Sergeant William Norton located Diddick in the vehicle, a grey pickup truck in the alley between Mahoney's restaurant and Westies shoe store, police reports say. A witness reported that the truck had also struck the building there. Diddick was also charged with negligent operation of a motor vehicle, three counts of leaving the scene of an accident and a marked lanes violation. Police also say it was his fourth drunk driving offense. He was arraigned today.
jul31 Orleans-Chatham
Nauset Beach, Skaket Beach and a number of Gray seals basking in the sun in Chatham are in full view in this aerial footage. Have you had the chance to see seals out on the sandbars off Cape Cod?
jul31 Orleans
Nauset Beach on Cape Cod in Massachusetts is known for its excellent bass and blues fishing. It's known to surfers as a real destination.
Less known are the dramatic events that took place on this 10-mile stretch of coast in the summer of 1918. The year 1918 hadn't been roses. The US was in the midst of a deadly flu pandemic, and was embroiled in the Great War in Europe. But it was summer on Cape Cod. And then - as now - that had its charms. "It's a lazy, kind of lackadaisical Sunday morning," said Jake Klim, author of "Attack on Orleans." "It was super hot. It was hazy, there was a little bit of fog in the air. Off the coast, about two to three miles off the coast, a tugboat named the Perth Amboy was chugging south along Cape Cod, tugging four barges." And then - out of nowhere - the Great War, which was raging thousands of miles away across Europe, arrived on our shore. "Right around 10:30, a deckhand on the Perth Amboy sees something either skimming across the water or flying across the water," Klim said. After a second something skimmed past, he spied a grey mass emerging from the water - a German U-Boat, with the Perth Amboy and its four barges square in its sights. "Just as he's about to yell, 'submarine,' a third projectile comes screaming though the sky and crashes right into the pilothouse," Klim said. The SM U-156 continued the shelling as the 32 men, women, and children aboard the five ships scrambled into lifeboats. First responders, even regular folks rushed into boats to help hasten their evacuation. "The aim from the German guns apparently is not very good, and some of these shells go wild and some actually land on the beach and the marshes, and that makes the event significant," Klim said. "It was the only time during the entire First World War that foreign shells landed on American soil." Despite the perilous, even terrifying situation, a huge crowd gathered along the bluffs and beaches to watch the drama unfold. "This is sort of very exciting for these guys," Klim said. "They want to watch the show and a lot of newspaper accounts from the time kind of suggest that it was. It was a show and you didn't even need to use opera glasses to watch the show." Twenty minutes in, a single Navy plane arrived on the scene, and dropped a single bomb on the U-Boat - the only bomb aboard the early fighter plane. "The bomb lands perfectly," Klim said. "Had it exploded, it would have caused great distress to the submariners." But it didn't. Nor did the bombs dropped by the other planes that arrived later. But it was enough to scare off the U-156, which after 90 minutes of shelling, submerged and headed north. Klim says no one captured the spirit of the day better than 10-year-old Jack Ainsleigh, a passenger on a barge who spent his lifeboat ride to shore boldly shaking a large American flag at the U-Boat. "Upwards of a thousand people on the beach now, and they just about lose it when they see this. This is just the coolest thing they've ever seen," Klim said. "This 10-year-old boy waving this American flag at the Germans and they erupt into applause." In the end, no one was killed and only two men were injured. Three of the four barges were sunk, but the Perth Amboy, though battered and bruised, lived to tug another day. In fact, years later, it again proved to be a thorn in the German's side. "It actually was sold to Great Britain during World War II," Klim said. "And helped evacuate French citizens during the evacuation of Dunkirk." As for the SM U-156, it would continue to sink Allied and neutral merchant ships off the coast of Maine and Canada for weeks, but on its return to Germany, it met a grim fate. "They strike a mine off the coast of Norway and the submarine goes to the bottom of the sea," Klim said. "There's rumors that a handful of sailors survived, but it's just a rumor."
jul31 Orleans
A Wrentham man was handed his fourth OUI arrest after allegedly striking parked cars on Main Street on Wednesday afternoon. At about 3 p.m. Wednesday several callers reported to the police that a pickup truck was hitting cars parked along Main Street, according to a news release from Orleans Lt. Kevin Higgins. As officers responded to the area, additional calls came in about more car strikes, he stated in a news release. Orleans Sergeant William Norton found a grey pickup truck in the alley between Mahoney's Atlantic Bar & Grill and Westies Shoe Outlet. A witness reported that the truck had also struck one of those buildings, Higgins said in a phone interview. The rear axle of a Lexis broke after it was struck, while damage to the other two or three cars was more minor, Higgins said. Kevin Diddick, 34 of Wrentham, Ma was arrested and charged with operating under the influence (4th offense), negligent operation of a motor vehicle, 3 counts of leaving the scene of an accident and a marked lanes violation. Diddick was held overnight and arraigned Thursday at Orleans District Court.
jul31 Brewster
Brewster is holding a special town meeting on September 2 after nearly 500 residents signed a petition aimed at stopping plans to change the Breakwater Beach parking lot. The Town Clerk received the petition last week, forcing town officials to get a warrant ready within 45 days.
The petition calls for a moratorium on all town projects that remove, relocate or create parking at town landings or other publicly owned coastal properties. It can only be lifted after the town engages in a comprehensive "Brewster Beach Access Plan," which includes a three-step process. That process calls for an online survey to gather opinions on the use of the town landings, an options analysis study and a beach access study. The analysis study would look at options like satellite parking, beach shuttles and biking and walking trails, while the beach access study would look at parking availability, sale of permits, erosion and safety. Brewster resident Mary O'Neil read the petition to selectmen and said it is important for the community. "The petition is in response to what many residents see as a fragmented and reactive approach that does not explore all potential opportunities and make the best use of scarce public resources," said O'Neil. The town was planning on using $165,000 in state grant money to put towards $215,000 needed to stave off erosion damage to the beach parking area. Plans called for constructing an artificial dune and moving the parking lot back into park land along Breakwater Road. The state set a deadline to use the funding by the end of the year. Selectmen recently voted to hold off on awarding bids for the project until after September 2. O'Neil said this petition serves a number of issues. "To focus on issues that we believe are imperative in order to adapt to changes on our coastline in an environmentally responsible way, maintain the role character of the town, maintain public safety and the appeal of our community to residents and businesses alike," said O'Neil. Town officials are attempting to pull together more articles for the warrant by September's special town meeting.
jul31 Brewster
The Brewster Fire Department will hold its third annual Citizens Fire Academy beginning Sept. 16. The deadline to register is Aug. 24. The nine-week program will meet from 6 to 9 p.m. Wednesdays at Brewster Fire Headquarters, 1657 Main St. Academy participants will receive an inside view of the Brewster Fire Department and will study a different aspect of the department each week, ranging from organization and operations, emergency medical services and fire suppression to motor vehicle extrication, fire prevention/investigation and technical rescue services. In addition class members will obtain CPR and first aid certification and visit the Barnstable County Fire Academy for fire extinguisher training and the Barnstable County Sheriff's Communications Center to become more familiar with 911 and fire dispatch services. Participants must be 18 or older, live or work in Brewster and pass a criminal background check. The program is free. Applications are available at the fire headquarters beginning Monday. Space is limited to 15 participants. Residents may contact Capt. Kevin Varley, Capt. Pete Rubel or Chief Robert Moran at 508-896-7018 with questions.
jul31 Brewster
The Brewster Fire Department will hold their 3rd annual Citizens Fire Academy in September. The academy is open to all residents and people who work in Brewster. According to a Brewster Fire Department release, the nine-week academy will begin on Wednesday, September 16. Classes are from 6 p.m. to 9 p.m. at Brewster Fire Headquarters at 1657 Main Street (Route 6A). Participants will gain an in depth knowledge of the organization and workings of the fire department. Each participant will earn his/her CPR and First Aid certificates. There will be field trips to the Barnstable County Fire Academy for fire extinguisher training and to the Barnstable County Sheriff's Communications Center to learn about fire dispatch and 911.
All aspects of fire service will be covered including organization and operations, emergency medical services, fire suppression, motor vehicle extrication fire prevention and investigation, the release said. Applicants must be 18 or older and must pass a CORI check. Participants must be present at 7 of the 9 classes in order to graduate. The class is limited to 15 participants. Applications will be available at the fire station beginning Monday, August 3, Monday through Friday, between 9 a.m. and 4 p.m. Completed applications are due by Monday, August 24. Questions may be directed to Captain Kevin Varley, Captain Pete Rubel or Chief Moran at 508-896-7018.
jul31 Chatham
Today on CapeCast: The hub of Cape fish activity is at the Chatham Fish Pier. Find out why this may be the best free fish-related spot on Cape Cod.
jul31 Chatham-Harwich
After collecting data on water quality in Pleasant Bay for the last 14 years, the Pleasant Bay Alliance will be presenting its findings to the public Thursday. The data was collected by volunteers with the Pleasant Bay Citizen Water Quality Monitoring Program.
It was analyzed by consultants from the Cadmus Group, Inc. and included levels of phosphate, nitrogen, dissolved oxygen and pigments associated with algae. Pleasant Bay Alliance Coordinator Carole Ridley said the information shared at tomorrow's event is important. "The presentation will look at the statistically significant trends that had been revealed through that data set and will help give us a little better picture about what's happening with water quality in Pleasant Bay," said Ridley. The forum is scheduled for 7 p.m. at the Chatham town offices annex. Ridley said the data collected serves a purpose. "Really deepen our understanding of how to craft management solutions that will get us to the healthy water conditions that everybody is looking for," said Ridley.
jul31 Chatham-Harwich
Friends of Pleasant Bay member Charlie Beggs spends a lot of time on the bay and noticed there seemed to be an awful lot of baby lobsters around, an observation he shared with researcher Owen Nichols of Provincetown Center for Coastal Studies. Nichols told the state Division of Marine Fisheries about Beggs' finding, but staff there just weren't convinced. Nonetheless they let Nichols borrow some testing equipment and Nichols began looking for the crustacean kids as part of his overall study of the fisheries in the beloved bay that is shared by Brewster, Chatham, Harwich and Orleans.
And, Nichols told a roomful of Friends of Pleasant Bay this week, Beggs was right. Nichols' work shows there are indeed a preponderance of lobster larvae in the bay. "Definitely high enough to raise eyebrows," Nichols told the group gathered at the Wequassett Inn Monday at the group's annual meeting. The amount of young lobsters is comparable to Maine, he added, and better than any place else in Massachusetts. (There is the caveat that the lobsters are found in rocky areas and Maine has a few more rocky areas than the bay does - this is comparing rocky spots.) Nichols said the little lobster bonanza wasn't the only new knowledge gleaned about the bay recently. He said the multi-disciplined study the Friends are in the midst of funding for their 30th anniversary is revealing important information about the bay. And he thanked the group for that, and for continuing to protect the largest estuarine system on the Cape. "The more we look the more we find," he said. "Pleasant Bay is a nursery. This system is a really, really important nursery." Nichols added they are discovering species they didn't know were in the bay, including the spot-fin butterfly fish and snowy grouper - never before documented in Massachusetts. All their findings will be compared with a comprehensive study done by the state Division of Marine Fisheries back in 1967. Nichols' work is being done in tandem with research being done by the center's Mark Borrelli and Lisa Sette, who is looking at the habits and diets of a growing number of seals in the bay. Borelli spent 16 days on the water mapping the bay - using sidescan sonar and bathymetry - and taking bottom samples at 48 stations. He said he has been astounded by the sheer volume of life in the bay - researchers have already catalogued a 100,000 individuals and dozens of different species. "It's been very interesting," he said. Borrelli too said funding from the Friends of Pleasant Bay, as well as the National Park Service - which only gave grants to three other studies, has been pivotal.
more
jul31 Chatham
One way to realize the long-lasting appeal of the 1950 musical "Guys and Dolls" is to look at the relationship of Dawn and Eric Spitz. The couple, both now 84, first met 53 years ago in an Eastchester, New York community theater production of the Frank Loesser show. She was the musical director. He was an ensemble singer, cast in his first-ever role. They were both married to other people. She was very close to giving birth.
Five years later, their lives had changed drastically, and they were both single. Eric saw a newspaper article about Dawn starring in "The King and I," contacted her for a recommendation for a voice teacher, and the teacher got them together. Dawn and Eric fell in love, married, and have since performed together at what Dawn describes as "clubs, schools, libraries and a few professional venues," as well as separately in much community theater. They have played opposite each other in such shows as "Cabaret" and "South Pacific." He even starred as gambler Sky Masterson in a "Guys and Dolls" production that she directed. And now the two are back in "Guys and Dolls" together in the Chatham Drama Guild summer production that opened this week. He's Arvide Abernathy, grandfather of the leader of the Save-a-Soul Mission. She's one of the members of the mission band, a "mission doll," in the Jo Swerling-Abe Burrows adaptation of Damon Runyon stories about what happens when the mission gets involved with gamblers, an illegal floating crap game and entertainers in early-20th-century New York City. Eric Spitz calls the musical "probably the most perfect show ever written" - and he and his wife have been involved in a lot of musicals. "It has everything, that show," his wife agrees. This is their fourth show for Chatham Drama Guild after the five-year Harwich residents became involved there three years ago. This is their first full musical, after performing in "Broadway Through the Decades" revues and this summer's "Battle tor Broadway" - an idea they cooked up when visiting director Pam Banas this winter. For "Battle for Broadway," they try to prove the superiority of 1940s musicals, but say in an interview that their personal favorites go deeper than that, citing mid-20th-century shows like "Carousel," "Oklahoma," "Fiddler on the Roof," "Man of La Mancha and "South Pacific," as well as shows by the "genius" Stephen Sondheim. "We're not much into 'Once' and that sort of thing," Dawn notes. Besides performing, both Spitzes are writers. Dawn (also named Ms. Senior America of Southern California in 2007) has won national prizes for her poetry and wrote plays for children during her work as an elementary-school teacher. Eric, who had a career working with an importer of spices and seasonings, has self-published two books. In his retirement, he is also an 18-handicap golfer and last year was the oldest member of the winning senior softball team on the Cape. But their work with the Chatham Drama Guild has allowed them to continue the avocation that has been such a big part of their lives. The Spitzes have high praise for Pam Banas' directing and all the tireless work she does at the guild, and also praise the seasoned actors leading the cast of "Guys and Dolls." "It's not so much the performing as the camaraderie" that has involved them at the guild, Dawn says. "Where else do you to go spend time with people who are 25 . and from all walks of life?" she asks. "It's a great opportunity to create community and to meet people we wouldn't otherwise know. Doing this is keeping us youthful."
jul31 Chatham
Local filmmakers are showcasing their work at Chatham Orpheum Theatre's film series this week. There's a film for everyone in this eclectic collection!
From Friday through Thursday, movie fans have a chance to watch five films created by local filmmakers as part of the Chatham Orpheum Theatre's "Local Filmmakers Series." The movies, running daily at allotted times, range from documentaries about losing a family tradition to humorous narrative films on fried seafood competition. The choices, according to the theater's website:
Nick Fitzhugh's "Starboard Light," noon daily. Financial trouble forces a family to sell its 210-year-old summer home in Chatham. The documentary reflects on loss andholding on, asking "Does a family make a house or does a house make a family?"


Chris Szwedo's "Eye on the Sixties: The Iconic Photography of Rowland Sherman," 1:30 p.m. daily. This documentary looks at Sherman's photographic coverage of history from JFK to the March On Washington, from The Beatles to Woodstock -- with Sherman's thoughts on technology and changes in photojournalism.


Joe and Justine Medeiros' "Mona Lisa is Missing," 3:45 p.m. daily. A humorous documentary that explores Vincenzo Peruggia's motive in stealing the Mona Lisa from The Louvre in 1911. He kept it for two years and his now-84-year-old daughter is just as confused as everyone else.


Jay Craven's "Peter and John," 6 p.m. daily. This period drama, based on the 19th-century novel "Pierre et Jean," follows problems that ensue around two brothers, a mysterious inheritance and a beautiful woman. The movie was shot on Nantucket with a partial student crew and features actress Jacqueline Bisset.


Mike Boisvert's "The Golden Scallop," 8:30 p.m. daily. With glory at stake, three Northeast fried fish restaurants do all they can to win the fictional 43rd Golden Scallop Championship. Competing: a food truck in need of redemption, a has-been champion, and a novelty-friendly fish house that may or may not have waitresses dressed in capes.
jul31 Harwich
Harwich Town Administrator Chris Clark was baffled. He felt the town had removed all obstacles to getting the historic First Congregational Church to agree to move the cremated remains of 141 people who have been interred in a memorial garden created by the church in 1989. The town was trying to deal with a legal and ethical question that the memorial garden unknowingly had been installed on top of 31 bodies that were buried there possibly hundreds of years ago and largely forgotten until ground penetrating radar found them in the past couple of years. State law forbids joint burials on the same plot if the people are unrelated.
"I don't think their loved ones would want to have someone buried on top of their remains," Clark said. But now church officials are asking a judge to weigh in on who owns and has rights to use the garden as well as whether the church, not the town, owns the entire cemetery. Last May, town meeting approved the use of an area nearby, where ground penetrating radar showed there were no buried bodies where the church, and others, could place cremated remains. The town also waived an initial requirement that the church split the estimated $24,000 price tag for moving the urns, stone walkway and plantings in the garden. Plus, even though the church had been using the 3,000-square-foot area for nearly a quarter century in a highly visible cemetery in the town center, which was maintained and overseen by the town's cemetery commission, it didn't own it or have town permission to bury anyone there, town officials insisted after they scoured town records and titles three years ago while doing research to have the cemetery listed on the National Historic Register. But the church felt it had a duty to its parishioners, that their final resting place should remain final. "From our perspective, we feel this is sacrosanct, that these people have an expectation that they or their loved ones should lie there in perpetuity," said the Rev. Thomas Leinbach, the First Congregational Church pastor. So, on July 6, the church filed a complaint in state Land Court in Boston claiming ownership of the entire cemetery, not just the small patch where the memorial garden is located. The complaint also asserts the church's right of adversarial possession through its use of the garden for burials for over 20 years. Affidavits from church officials and documents from 1988 also contest the town's allegation that the church was only given permission to scatter ashes, not bury urns. Church attorney Barbara Huggins said this is the most interesting case she's ever undertaken. "I never had one quite like it," she said. From its founding in 1746, the history of the First Congregational Church has been intertwined with that of the town. It was originally the seat of town government for that section of Harwich and the congregation has been active, at the forefront of affordable housing and senior housing initiatives in the 1990's. The church itself, with its 100-foot-tall iconic white steeple piercing the skyline, and the cemetery of ancient stones, is a centerpiece for the historic New England village. Huggins said a title search and other historic documents dating back to the 1700's revealed that the graveyard still belongs to the church. She said town officials back in 1988 acknowledged publicly and communicated to church officials that the garden could be used to bury remains. Huggins appreciated that the town had waived both the $12,000 moving costs and rescinded its request to turn over perpetual care money collected for those already interred in the memorial garden. "But the basic premise is still the same, that they are going to, against the church's will and the families of those buried there, disinter and rebury remains," Huggins said. "The fact they are not charging the church doesn't address that underlying concern." A pretrial conference in the case is scheduled for Aug. 18 in Boston.
jul31 Harwich
The Harwich Police Department announces that on August 2, from approximately 9:45 a.m. until approximately 12:30 P.M. traffic in the West Harwich and North Harwich area will be subject to several detours due to the Irish Pub Road Race. The following major detours will be in place:
Route 28 in West Harwich will be from Route 28 at Belmont Road to Route 28 at Brooks Road.
Great Western Road in North Harwich will be closed to eastbound traffic from Depot Street at Great Western Road to Lothrop Avenue.
Lothrop Avenue will be closed to southbound traffic from Great Western Road.
The exception to this will be for vehicles attempting to access the businesses or your residence in the area of the detours. Vehicles will be allowed to access these businesses and residences. Please notify the detail officer of the need to access the local business or your residence.
Race Route
Route 28 start in front of Irish Pub, west to North Road
Right on North Road (northbound)
Take a left onto Smith Street (westbound) to Depot Road West
Take right onto Depot Road West (northbound) to Great Western Road
Take right on Great Western Road (eastbound) to Lothrop Avenue
Take right onto Lothrop Avenue (southbound) to Route 28
Take right onto Route 28 (westbound) to finish in front of Irish Pub
jul31 Harwich
On Thursday, August 13th, 10:00 a.m., Wild Edible & Medicinal Plants at Coy's Brook Woodlands walk. Sponsored by Harwich Conservation Trust, join herbalist Donna Eaton of Cedar Spring Herb Farm for a walk at Coy's Brook Woodlands to learn about wild edible and medicinal plants. Registration: This walk is free, but please register in advance by emailing hctwalks@gmail.com or calling HCT at 508-432-3997 and pressing 4. Driving directions: and click Walks & Events.
jul31 Harwich
On Saturday, August 15th, 10:00 a.m., Botany Walk at Thompson's Field. Sponsored by Harwich Conservation Trust, visit the grasslands of Harwich with botanist Rich Eldred as he searches for wildflowers. Registration: This walk is free, but please register in advance by emailing hctwalks@gmail.com or calling HCT at 508-432-3997 and pressing 4. Driving directions: and click Walks & Events.
jul31
Over 6,000 bicyclists will ride across the state for a cause this weekend, ending on Cape Cod. The Pan-Mass Challenge, which raises money for cancer research at the Dana Farber Institute, begins Saturday at several locations, including one starting point in Bourne. Participants raise between $500 and $5,000 per person and take on one of several courses of varying difficulty levels.
One Cape Cod resident who lost her mother to cancer will ride the entirety of the longest route, at 192 miles. "The year my mom was sick, I was signed up to be a volunteer but that couldn't happen," explained Katrina Boucher, who owns Cape Cod Dog in Eastham. "It's hard to train when you're a business owner in the summer on Cape Cod. But I thought 'if I'm going to do this, I may as well do the whole thing,'" she said. Last year's event raised around $41 million. Since its founding 35 years ago, the Challenge has raised nearly half a billion dollars. Governor Charlie Baker and Boston Mayor Marty Walsh will be participating this year. Boucher said her days off are typically spent training, with sessions stretching 40 miles. "That's small potatoes?but thank God for the hills of Truro," she said.
jul31
Watch this video for useful information about how to wear helmets and bike safely on Cape Cod.
jul31
jul31
A lot has changed since Andy and Opie, cherished rods and reels in hand, meandered down to their favorite Mayberry fishing hole. More and more, especially for those who cast their lines from boats, canoes, or kayaks, high-tech fishfinders and navigation devices are becoming as central to the sport as hooks and bait. Gene Ellison, who spent much of his youth in Somerville without ever fishing, has been a professional bass angler for the last 15 years. No one at his elite level of competitive fishing would venture out minus his or her electronics, and the increasing affordability of the technology, he said, has made "smartfishing'' ever more popular among amateur anglers over the past 8-12 years. It is attractive, noted Ellison, to beginners, especially children who've grown up in a world of smartphones, iPads, video games, and instant gratification. "If you think about a husband and a wife, a grandfather and a grandmother, it's hard, especially today, to keep the kids' attention very long,'' said Ellison, who carved a career in finance before taking to the outdoors. "If they don't catch a fish in the first 10 or 15 minutes, they get bored. They don't catch a fish in two or three hours out on the lake, it's a good bet that kid's never coming back. The electronics are making things a lot more fun.'' Area big-box outdoor stores, such as the Bass Pro Shop in Foxborough and Cabela's in Hudson, offer a wide array of the electronic fishfinding and navigation gadgetry, priced from basic units of just under $100 to upward of $3,000. Much like home entertainment centers with TVs and various recording devices, it's a consumer electronics smorgasbord, the price of the units increasing as bells, whistles, image quality, and HD screens are added. On a recent idyllic afternoon at Sebago Lake in southern Maine, the high-energy Ellison, who is paid by myriad manufacturers to promote all manner of fishing gear, provided the Globe with a detailed presentation of his state-of-the-art electronics. Humminbird is one of his sponsors, and his boat was fitted with three of its high-tech fishfinding and navigation units, a package Ellison estimated would retail for some $7,500. "Virtually every new boat sold today,'' said Ellison, noting that units priced in the $800-$1,200 range offer amateur anglers exceptional tracking ability, "is going to come with some of these electronics included. They save time. They save money. And they help you catch a lot of fish.''
Two of the fishfinding units on Ellison's boat, fitted with HD screens, were identical, one positioned near the boat's steering column, the other at the very front of the boat, where Ellison, 55, stood when fishing. Also up front, connected to an auxiliary trolling motor, was a third sonar unit, with an accompanying transducer that relayed a full 360-degree image of everything beneath the boat. In concert, all the gadgetry provided Ellison with a sharp, comprehensive picture of everything in the water, including boulders and logs, bait fish and bass, even a shoreline sandbar that Ellison, lake detective, speculated was one resident's attempt to build an illegal beach. The units measured depth of the water, recorded water temperature, and all but offered the birthdates, weight, and favorite movies of the fish it detected, be they in schools or lone swimmers. With the units' "down-imaging'' and "side-imaging'' capabilities, noted Ellison, his screens showed bass as deep as they chose to swim and likewise tracked them as far as some 300 feet to each side of his boat. "So let's say it shows a rock pile, maybe 150 feet to my right, with fish all around it,'' said Ellison, who graduated from Fitchburg State with a degree in communications. "I can troll over there to within, say, 30 feet, without them having a clue I'm anywhere near them. I then can cast 30 feet over to that rockpile, and BANG!, they take the lure time and time again.'' According to Ellison, he regularly conducts bass fishing seminars around the country, some of them specifically staged to gin up sales of electronic gadgetry. In one recent presentation at the Bass Pro Shop in Foxborough, he said, his demonstration helped gross $380,000 in one-day "electronics'' sales, and a few other similar presentations have grossed some $250,000. "I move a lot of product,'' he said. "People are buying, at all levels of the sport. The prices have come down. The technology keeps improving and the fun goes up.'' According to Ellison, the first fishfinding units were developed at the start of the 1960s and are primitive by today's standards. Fishfinders in the '80s often included paper, the units etching out images in ways similar to a lie detector. "By comparison,'' said Ellison, "in recent years, it's like the fishfinder has gone from the X-ray to the MRI.''
Charlie Moore, the irrepressible Mad Fisherman seen regularly on NESN and elsewhere on TV, acknowledged the growing popularity of the technological devices, to the point he feels an increasing number of anglers believe they are a must. "People now see it as the essential part of the get-up to get started,'' he said, "They think, 'OK, the rod, the reel, the fishfinder, the bait, the lure . . . '' But Moore is not an advocate. "If are you looking for the Titanic, I would say, 'Yeah, buy the best sonar you can find,'' he said. "But I'm not looking for the bleepin' Titanic, you know what I mean?'' In Moore's opinion, the devices, in part because they are so proficient in spotting fish, strip away some of the mystery and remove some of the challenge, or art, of the sport. In shallow water of, say, 8-10 feet or less, he doesn't feel the electronics are necessary. "I mean, it's like talking to Santa Claus at Dunkin' Donuts and he's telling you what you are getting for Christmas,'' said the ever-animated Moore. "What are you talking about? It's three days before Christmas - don't tell me what I'm getting. You're messing my life up - I want to kill you!'' But even Moore believes the devices have their place in the sport, one being in deep-sea fishing, where some of the more sophisticated units can cost $25,000 or more. If the mission is to track down tuna, marlin, or other prized game fish, he fully appreciates the advantage afforded the angler. One issue both Ellison and Moore fully agree on is the safety benefit inherent in the fishfinder/navigation units. Be it lake, river, or ocean fishing, the units, when handled properly, should help keep boats accident-free. "It's not like I am saying do not have a real quality fishfinder,'' said Moore. "It is essential for safety and water temperature and navigation as a whole for the safety of your family and the boat. They make sense for the ocean, and even lakes. Heck, Lake Winnipesaukee is treacherous. Every year a guy runs over a rock pile and nothing good ever comes of it.''
more
jul31 Wellfleet
Elspeth Hay is an avid locavore who lives in Wellfleet and writes a blog about food. Elspeth is constantly exploring the Cape, Islands, and South Coast and all our farmer's markets to find out what's good, what's growing and what to do with it. Her Local Food Report airs Thursdays at 8:30am on Morning Edition and Thursdays at 5:45pm on All Things Considered, as well as Saturday mornings at 9:30am.
There they sit, on the bottom of the sea floor, minding their own sea snail business. They hardly have a care in the world or any predators (besides fishermen) to bother them. That is, unless they get caught up with lobster in a trap. The channeled whelks in these waters make up one of the most important fisheries around here. Who knew? This is a local food story about a food that most people around here either don't know about and even if they do, they probably wouldn't want to cook or eat it anyway. This is a story about a mollusk and one of the largest commercial fisheries, both in volume and value on Martha's Vineyard and in and around Buzzards Bay and the Cape. The name of this seafood?
"Busycotypus canaliculatus"
Could you say that again please?
"Busycotypus canaliculatus"
Okay just one more time
"Conch or whelk is much easier."
That's Shelley Edumdson. She's a PhD Candidate in Zoology and Marine Biology at the University of New Hampshire. She studies the channeled whelks that live on the bottom of the seafloor under 40-60 feet of water around Martha's Vineyard.
Conch or whelk, call them what you want because fishermen and regulators use both words interchangeably.
"Conchs are primarily tropical species and are herbivores. Whelks are more cold water species and are predators. So that's basically where they separate."
According to Shelley: in 2013, approximately 2.6 million pounds of shell-on whelks were landed - or caught - in Massachusetts at a value of more than 5.6 million dollars. Shelley explained to me that it's hard to parse out what percent of that whelk comes from the Vineyard, but her guess is at least 30% of the total catch is caught by Martha's Vineyard conch fishermen. And the rest comes from the Cape, Nantucket, Buzzard's Bay and New Bedford fishermen.
So here's not only a local food that a lot of people don't eat but it's also a major part of local fishermen's livelihood because this catch is shipped to China. Yup. China.
" You know I think that their love of gastropods goes back for probably thousands of years. So I think it's probably a relatively new species that they're eating but in terms of eating snail meat, it's definitely not new."
That may seem crazy but if we don't eat it and other people want it and are willing to pay for it, who's to say it's crazy? As long as the fishery is managed and whelks aren't fished out.
Shelley estimates that there are at least 25 boats that land whelk around here from April to December every year. Whelks are caught in pots with bait that usually includes bits of horseshoe crab. Apparently, whelks love horseshoe crabs.
High summer is breeding time in a whelk's world so the fishery slows down about now and their egg cases are beautiful. You may find them washed up on the beach. They're known as Mermaid's Necklaces.
So how do you cook whelk? According to Shelley, once you get your hands on a live one - start by putting on eye protection.
"You really want to, although it's barbaric, you want to smash it while it's alive and extract the meat. It's impossible really to pull out the meat unless you smash it. A lot of people say you can steam it as well and anyone who has recommended that says do that outside because I guess the smell that comes from the organs being steamed is pretty atrocious (laughs). But remove the foot muscle which is the largest muscle they have and it's usually a fairly good-sized piece of meat."
She shows me her fist to illustrate that size of whelk meat you'll get. Then you'll have to slice off the foot, it's called the operculum. Sautéing whelk in butter and garlic with some wine would seem like the go-to for this but be forewarned. This is can be one chewy snail.
" I've made whelk fritters where you sort of pulverize the meat in a blender and then you add breadcrumbs and some chopped peppers and then sauté or fry it. And that, you can't really tell the difference between a whelk fritter and a conch fritter really. You've got that nice chewiness here and there with the bread and then cocktail sauce. So you can't really go wrong with that."
And we are comfortable eating some ugly seafood - beauty is after all, in the eye of the beholder as you're about to eat a steamer or a raw oyster. But whelks' place at our dinner tables is mostly nostalgic. Think the 1970's, New York City, Italian restaurants, and a dish called scungilli - a pasta dish made with herbs, garlic, tomato sauce and of course, conch.
Shifting consumer tastes and demands takes time but maybe this is start.
" We have also to look at the fishermen. And If we don't have fishermen we won't have our local fish coming in here. And meat, potatoes and kale are great but if you don't have fish with it you're sort of missing that key ingredient to your meal."
There are a lot of good reasons for getting us Americans to eat a greater diversity of seafood. Namely to take the pressures off popular fisheries like salmon, cod, tuna and imported shrimp. Hopefully though it will be there for us to catch and eat, when we want it or if we need it. Because who knows, someday whelk may become the new lobster.
Here is that recipe for Scungilli and Pasta.
Here is some live Conch-Cam action
more