Rainbow at the Beachcomber on Solstice (Oyster Cove Bed And Breakfast)

dec21 Wellfleet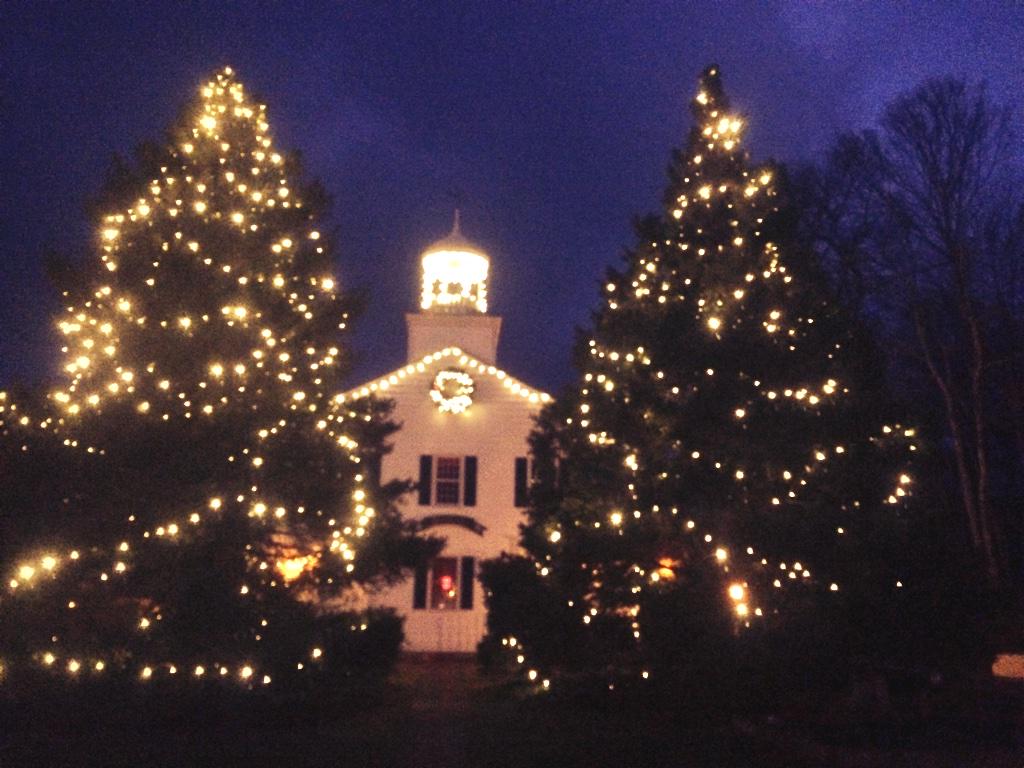 dec21 Wellfleet-Eastham-Truro-Provincetown
The police departments on the Outer Cape will be participating in Operation Saferide for New Year's Eve. The service, which is a partnership between local taxi companies and law enforcement to provide citizens and visitors a free ride home from any licensed liquor establishment, will be expanded to include Provincetown, Truro, Wellfleet and Eastham.
The program will run from 10 p.m. on Wednesday, December 31 through 4 a.m. on Thursday, January 1. In Provincetown, residents can call Pride Taxi at 508-487-3400, and in Provincetown, Truro, Wellfleet and Eastham residents can call Cape Cab at 508-487-2222. Operation Saferide must be mentioned at the time of the call. Other numbers that can be called are 508-487-3333 in Provincetown and Truro, and 508-349-TAXI in Wellfleet and Eastham.
dec21 Wellfleet
It was a big day for Wellfleet on Dec. 3 when three members of the town's energy committee were feted by about 200 people in the Hall of Flags at the State House. The occasion? The town's official designation as a "Green Community." "[It was] a very big deal that took four years of hard work," said Marcus Springer, chair of the committee, who attended the ceremony along with committee members Larry Franke and Vasillios Katsavrias, in an e-mail. "Many hurdles and obstacles were overcome on our journey. Our next goal is to become a net zero energy town. This is the first step."
He added that he was "very proud of my team in Wellfleet." The town has been awarded a $140,000 grant to fund renewable and efficient energy projects. Wellfleet is one of 13 new cities and towns qualifying for such grants under the Green Communities Act. With the addition of these 13 municipalities to the roster of existing green communities, more than half of the state's residents now live in towns that are participating in an effort to reduce carbon emissions and encourage energy efficiency. Those honored during the ceremony included six towns that have already completed their five-year Energy Reduction Plan. "We are just starting ours," Springer said, adding that it will run from 2014 to 2019. The ceremony was attended by more than 200 people, including Gov. Patrick, who spoke.
dec21 Wellfleet-Provincetown-Brewster
On Beacon Hill, home rule petitions routinely pass without objection or regard for a politician's party, sailing through a Legislature notorious for its otherwise plodding pace. But in recent legislative sessions, three Cape Cod towns' proposals to expand the local rooms tax have been exceptions to the Statehouse's typical deference to a municipality's will.
Under state law, most Massachusetts towns can charge a local rooms tax of up to 6 percent on stays at hotels, motels and bed-and-breakfast establishments with four or more rooms. But Brewster, Provincetown and Wellfleet have recently sought to expand their rooms taxes to apply also to rentals of second homes and condominiums, along with timeshare units. For David Gardner, Provincetown's acting town administrator, the petition to broaden the local 6 percent rooms tax to second homes and condominiums is a matter of revenue and fairness. With infrastructure costs perpetually on the horizon, Gardner said the town is leaving money on the table without applying the tax to those properties. "We're just trying to level the playing field. We're trying to generally take advantage of tax revenue to support the services that are required when the influx of people come into our community," Gardner said. "That's the part that's getting harder and harder to keep up with." In the Legislature, retiring state Rep. Cleon Turner, D-Dennis, said the challenge is winning over House Speaker Robert DeLeo. To begin the past three legislative sessions, DeLeo has stood up and vowed not to raise taxes - a promise Turner credited for making Brewster's proposal the only home rule petition he has failed to pass in his fifth and final term. "To him, this is tax legislation. And to him, the bottle bill with a 5-cent deposit is a tax. That's part of the problem. If leadership changed its view on this issue, at least on home rule petitions, then we could have a debate on it," said Turner, 68, whose district includes the western half of Brewster. "But it won't even be brought up until leadership has the view that it's worthy of discussion on the floor." DeLeo's office did not return requests for comment this week. Turner, who filed Brewster's proposal with state Rep. Sarah Peake and state Sen. Daniel Wolf, said he views the legislation not as a tax increase but as a leveling of the playing field. For instance, the owner of a condominium at Ocean Edge Resort could rent the unit to a tourist without having to charge the local rooms tax. "But if Ocean Edge rents a condo, their tenant is liable for a rooms tax," Turner said. Peake, D-Provincetown, who has served as a committee co-chairwoman during DeLeo's tenure, placed the blame on the state Department of Revenue, which has insisted that the expansion of the rooms tax be enacted "statewide or not at all," she said. "There's a very big part of me that says, 'Who is the Department of Revenue to go against consistent town meeting votes?'" Peake said. In Brewster, where residents approved the home rule petition yet again in a 318-211 town meeting vote last month, Town Administrator Charles Sumner estimates that rooms tax revenue would double to about $2 million if the tax were applied to second homes and condominiums. Like Provincetown, Brewster has a local rooms tax of 6 percent, which is charged on top of the state's 5.7 percent rooms tax. Wellfleet has a lower rooms tax of 4 percent. "It's frustrating because citizens support it endlessly at town meeting," Sumner said. "Here we have a revenue stream that could help your regular taxpayer, and let's face it, we're building infrastructure whether it be our beaches or our roads or water quality issues to provide services to our seasonal taxpayers," he added. Sumner said he is mystified by the apparent resistance in the Statehouse, noting that each town would have to hold another vote to apply the rooms tax to second homes and condominiums even if the Legislature approved the home rule petitions. "It's illogical to me," he said. "We're giving them cover because we voted to submit the legislation locally, and it would still have to go back to our local legislative bodies to adopt." In testimony against the home rule petitions and related legislation last year, the Massachusetts Association of Realtors and Greater Boston Real Estate Board expressed "strong opposition" to the rooms tax proposals. The proposals would "create a new tax on property owners who rent their homes for less than 90 days," according to the testimony submitted by representatives from the two groups. "While we acknowledge the public-minded intentions of these proposals' sponsors, we are concerned that their implementation will, in addition to impeding the efforts of many homeowners already struggling to satisfy their existing property tax and mortgage obligations, result in unintended, negative consequences," wrote Patricia Baumer, government affairs director of the Greater Boston Real Estate Board, and Mike McDonagh, general counsel of the Massachusetts Association of Realtors. Among the concerns listed in their July 2013 testimony were homeowners' ability to comply with "onerous business regulations that were never intended for the average homeowner" and the potential of hurting business in the towns.
more
dec21 Wellfleet
dec21 Wellfleet
As the supporters of Elenita Muniz suggest, there is racism beyond that overt racism of which Muniz's outraged critics protest themselves innocent. As part of the discussion of other forms of racism, I offer the following from my racial past. In high school in the 1950s, my English teacher told a story on herself: She's in a crowded bus and when jostled against a black kid (of which there were few in that time and place) involuntarily, as she tells it, pulls away from him. There's that level of racism, seemed to be her point. The president of student government at that time was the only black kid enrolled in high school. When maybe 40 years ago my cousin called her parents and told them she was going out with a black guy, my liberal family applauded. But the big deal of it, the self-congratulations-if that was not racism, it was in the ballpark. On a trip to a Caribbean island walking on one of our first nights along an unlit road, suddenly realizing we were the only white people walking along that road. We were unused to being a minority. (We lived in Hartford at the time but didn't hang out on that side of town.) Wow. The only white people amongst all these dark-skinned people and, pretty clearly, nothing to fear. How much of our apprehensiveness, natural enough perhaps, given the history of the colossus to the north, was racist? That experience alone should be a basis for understanding profiling by cops. Another instance of profiling of the non-law enforcement sort. We are in downtown Wellfleet restaurant with our son, age five; the only other people a black man and his daughter about the same age, who was dancing amongst the tables. Later when we talked about our time there, there was absolutely no sense that Ben saw the color of skin as anything worth mentioning about the girl. It was as if he hadn't seen it. "Little girl" he said, perhaps mentioning the color of her dress, the fact that she was dancing around. In telling another party the story, his parents said "little black girl." It would have felt coy to fail to mention the girl's skin color. The racial innocence of early childhood is a wonderful thing and in a way a model and goal. But in the adults protesting their outrage at Muniz's insult to their racial innocence, it's part of the problem.
dec21 Eastham
The selectmen Monday appointed Arthur Autorino to the finance committee. Board chair Linda Burt said she interviewed him, along with Russ French, chair of the finance committee, and thinks he will be an excellent addition to the committee. The board also voted to appoint Jim Russo, executive director of the Eastham Chamber of Commerce, as its representative on the visitor's tourism and promotion services board. The selectmen Monday appointed Arthur Autorino to the finance committee. Board chair Linda Burt said she interviewed him, along with Russ French, chair of the finance committee, and thinks he will be an excellent addition to the committee. The board also voted to appoint Jim Russo, executive director of the Eastham Chamber of Commerce, as its representative on the visitor's tourism and promotion services board.
dec21 Eastham
Gail A. McAleer, assessor, recently retired, but the new assessor, Belinda Eyestone, started work Monday, Sheila Vanderhoef, town administrator, told the selectmen at their meeting Monday, "Belinda worked for us six years ago, then left, and now she's back," she said. "We are happy to have her back. She knows the ropes, she definitely knows what to do and I anticipate there will be no difference in terms of getting the tax bills out on time and the quality of information that you get.
dec21 Eastham-Harwich
Alice Boyd, president of Bailey Boyd Associates, Monday made her 25th appearance before the selectmen to explain the regional CDBG grant she will apply for the towns of Eastham and Harwich. Eastham is eligible to apply for this grant since it's population has dropped below 5,000 people, she said. For several years, because Eastham's population was more than 5.000. Eastham was not eligible to apply for this grant. The grant is for $90,000 and she said she expected that Eastham would be eligible to receive two-thirds of these funds. If awarded, and she said she anticipates it will be, $5,000 per child would be available to eligible parents in child care subsidies, and money would be available for housing repairs, renovations and to take care of code violations. Sheila Vanderhoef, town administrator, said that during the years when Eastham was not able to apply for a this grant, she would get several calls from people asking about the housing rehabilitation grants. " I think the need is clearly out there," she said, agreeing with Boyd's request to send out a mailing to let townspeople know that this program will once again be available if Boyd is successful with the application.] Boyd said the application is due in February. There is a very long wait list, but we are cautiously optimistic."
dec21 Truro
A dog was shot and killed Saturday morning on Cape Cod by hunters, police said. Truro police said that Saturday morning at about 10 a.m. a man was walking with his six-year-old Cocker Spaniel in the woods North Highland Park Campground on Head of the Meadow Road when the animal was killed.
Police said the man, Kenneth Dutra, 70, came to the Truro police station to report the incident. The dog, named Sophie, died en route to Arc Angel Animal Hospital in Wellfleet. Sophie was not on a leash when it was shot by hunters. The Massachusetts Department of Environmental Protection and Truro police are investigating the incident, though it is not yet clear if any charges will be filed. Dutra said he is offering a reward for anyone who can provide information about the suspected hunters that shot Sophie.
dec21 Truro
Truro Police report that on Saturday at approximately 9:53 a.m., a distraught individual entered the police station lobby reporting his dog had been shot. Sgt Carrie DeAngelo followed the reporting party to his vehicle where she observed a 6-year-old Cocker Spaniel named "Sophie". Her owner applied pressure in an attempt to control the bleeding. Sgt. DeAngelo requested assistance from the Truro Rescue Squad. An EMT rendered aid as they sped toward the Ace Angel Animal Hospital in Wellfleet. Tragically Sophie passed away before they could get to the animal hospital.
The Truro Police and Fire extend their heartfeld condolences to Sophie's owner who is not being identified for privacy reasons. The incident happened within the boundaries of the Cape Cod National Seashore off Head of the Meadow Road, as the owner was walking her off leash along a trail. National Park Police and Mass Environmental Police have joined the investigation and officials are asking for the public's help. Anyone with information is asked to contact Sgt. DeAngelo at Truro Police 508-487-8730. Sophie's owner said he was on the grounds of the North of Highland Camping Area and observed deer hunters in the area. As he was putting one dog into his vehicle, Sophie took off. Two shots were heard and Sophie was able to wander back to her owner before collapsing. The owner spoke with several hunters who reported hearing the shots but not seeing anything. The owner says the wounds appeared to be buckshot from a shotgun, and he believes rabbit hunters may be to blame. He issued a personal plea for someone to come forward,
dec21 Truro
A 6-year-old cocker spaniel was killed Saturday morning when she was shot six times in the throat by hunters in a wooded area off Head of the Meadow Road, police said. "This is just a horrible, horrible thing. If you think about it, for someone to shoot a friendly 28-pound cocker spaniel with a pink collar that jingles, it's just terrible," said Sophie's owner, Kenneth Dutra, 70, in tears. "I don't know how my wife and I are going to get through this." Dutra has been the off-season caretaker of the North of Highland Campground for 20 years. Sophie and her 5-year-old brother, Sammy, have always accompanied him on his weekly surveillance of the campground, he said. Dutra was on the premises Saturday morning when he saw two men in orange hunting gear in the area, so he whistled to call his two dogs to the car, he said. As he was getting Sammy into the car, he heard several shots fired and walked into the campsite and found Sophie bleeding profusely, struggling to stay alive. The hunters had fled the area, he said. He rushed the dog to the Truro Police Department where rescuers tried to keep her alive. She was pronounced dead at a veterinarian's office in Eastham a short while later. Truro Police Sgt. Carrie DeAngelo is investigating the incident. She said on Saturday afternoon that the dog was most likely shot by rabbit hunters in an area of the woodland where the sport is permitted. DeAngelo is familiar with Dutra and both of his dogs and said that Sophie is a friendly dog who most likely ran over to the hunters to "say hi." Rabbit hunting season spans from the first Saturday after Columbus Day and continues until the following last day of February. Dutra believes that the hunters didn't misidentify his perky friendly dog for a rabbit. "I've hunted myself over the years and I would never ever do something like this," said Dutra, whose son is an animal control officer. "It is a big joke for some people ... to shoot and kill a fox or some other animal that would never bother them." Anyone with information on the incident can call the Truro Police Department at 508-487-8730. The Massachusetts Environmental Police are also investigating.
dec21 Truro
Voters at next year's annual town meeting in Truro will be asked to ban smoking on town beaches, following endorsements from the Beach Commission and Board of Selectmen. On Tuesday the selectmen voted to authorize town staff to prepare a new bylaw to invoke the ban. The bylaw would need approval at town meeting. In mid-June a no-smoking policy went into effect at all six of the Cape Cod National Seashore's guarded beaches, including Head of the Meadow Beach in North Truro. The town of Eastham has had a no-smoking policy at all of its public beaches for the last three years, according to Mark Powers, Eastham's director of recreation and beaches. The policy had made a major difference in the cleanliness of the beaches, Powers told the Times in June. Falmouth voters approved a ban on smoking on any of the town's 11 public beaches in 2009, and the towns of Barnstable and Yarmouth passed similar bans in 2008. "We can't really enforce it," Truro Beach Commission Chairwoman Eliza Harned told the selectmen Tuesday. The idea is similar to bans on use of glass and alcohol on the beach, essentially to discourage as much as possible the litter and uncleanliness of ashes and cigarette butts, Harned said. Truro has five Atlantic coast beaches and seven beaches on Cape Cod Bay. In the Seashore, beachgoers who feel the need to smoke may walk to areas outside the guarded sections of the beach, Seashore Superintendent George Price has said.
dec21 Truro-Provincetown
On this day in 1924, the Lowell Sun reported the following: From Wood End to Pamet River, more than 15 miles of the sandy shore of the tip of Cape Cod, five-gallon cans of alcohol in wooden cases came bobbing ashore yesterday (Dec. 21) or floated alongside the surf.
Coast guardsmen located and destroyed many of them, the Race Point station accounting for more than 40 cases. The absence of wreckage indicated, the Coast guard officials, that the cases were thrown overboard when a run-rummer was pursued by revenue agents rather than risk destruction of any craft. They denied that Santa Claus had any responsibility for the appearance of liquor in the holiday season. "There'd never been a more advantageous time to be a criminal in America than during the 13 years of Prohibition. At a stroke, the American government closed down the fifth largest industry in the United States - alcohol production - and just handed it to criminals - a pretty remarkable thing to do."
dec21 Provincetown
Charles "Stormy" Mayo III sailed out of Provincetown Harbor on Oct. 6 with his father's compass, on a schooner named after his father's first sloop. And on his four-and-a-half-week voyage down the Atlantic coast, he followed his father's sailing "edict": don't be ruled by timelines or geography, just go when the weather is right. His father, the late Charles or "Charlie" Mayo II, was a revered tuna fisherman and a shrewd mariner, and if you believed in higher powers or guardian spirits it would be easy to imagine him guiding his son's boat on its maiden journey like Athena shadowing the ship that carried Odysseus. Arriving in Fort Lauderdale, Mayo experienced a definite look-over-your-shoulder moment: as he sailed into the Bahia Mar marina he found himself being ushered to the very same dock where his father once uttered the unforgettable speech that inspired him to build his vessel.
Mayo was 16 at the time. Charlie, who spent winters working as a for-hire captain on the Florida coast, had dragged the family from the dinner table to show them the shapely wooden vessel tied up at Bahia Mar's B dock - a two-masted schooner designed by a man named Murray G. Peterson. "He stood there in the darkness and extolled the virtues of the Peterson schooner," Mayo recalls. Mayo knew at that moment that he wanted to build such a boat someday. Fifty-some years later that boat is no longer a vague ambition or a work-in-progress tracked by generations of Provincetown East Enders who watched her materialize in Mayo's yard on Duncan Lane. She is a solid reality: 45 feet from bowsprit to stern, with a hull of African mahogany, painstakingly crafted by Mayo with help from his family and friends. Her name is Istar, after the yacht that Charlie Mayo sailed in the 1930s. Launched in June from MacMillan Pier, with much fanfare, she spent the summer in and around the waters of Provincetown. Now she's got some miles on her. Taking time off from his work at the Center for Coastal Studies, where Mayo has served as a chief scientist for about as long as it took him to build the Istar, about 39 years, he left Provincetown in early October, Florida-bound. He sailed Istar down around Cuttyhunk, through Hell Gate and on to Manhattan, stopping for a change of crew before embarking on the long, 52-hour leg to Baltimore. Deckhands and mates included, at various points, Mayo's sons Josiah and Nathaniel, Nathaniel's girlfriend Oriana, and volunteers from Provincetown, Wellfleet and other parts of the Cape. "She sailed magnificently," says Mayo of the first stretch of Istar's voyage. "The boat did exactly what she was supposed to do and she did it really well." Reaching Maryland waters, she had a chance to prove not just her seaworthiness but her speed - they arrived just as the Great Chesapeake Bay Schooner Race off Annapolis was about to begin.
more
dec21 Provincetown
Given that he operated in Provincetown for so long without any formal job description, Tony Jackett, who is stepping down as the town's part-time shellfish constable, may have been amused by the exchange between the board of selectmen and Acting Town Manager David Gardner last week over whether or not changes could be made to the posted position now that seven or eight people have applied. The selectmen made the request for adjustments after listening to Jackett's description of his job, but Gardner informed them that because it is a union position, any last-minute adjustments would require an OK from both the town's personnel board and the union. After speaking highly of Jackett, who is leaving his position in Provincetown for a full-time job in Truro (see story this page), Harbormaster Rex McKinsey urged the selectmen to approve the concept of having the next shellfish constable added to his staff in the marine department, as an assistant town harbormaster. "I see it as a labor force multiplier," said McKinsey, who wants Jackett's successor cross-trained. McKinsey said it would be a win-win for budgetary efficiency and the increasing emphasis on the science that the position now entails, along with the effort underway to develop a hatchery at the end of MacMillan Pier. Shellfish advisory committee member Robert Hazard told selectmen that the cross-training plan was not endorsed by his committee. He said his committee was not keen on having the shellfish constable fall under the Pier Corp. Instead, it preferred preserving the position's current autonomy, though the committee had taken no formal vote on it. In addition, he said, the shellfish advisory committee should have two members on the screening committee for a new constable, and the town should cover costs and expenses incurred by the new constable as part of the state-mandated certification program. He added that his committee "is looking for youth" in the new constable, though hands-on and aquaculture experience are important, too. Gardner appeared to try to quickly quash McKinsey's proposal as he told selectmen that because this was a union position, "the labor force multiplier is a potential benefit that we are not yet able to realize." Selectmen then voted to create a shellfish constable screening committee; it will consist of Hazard, McKinsey, Selectman Raphael Richter and Michelle Jarusiewicz, acting assistant town manager. Gardner urged everyone to be mindful of the fact that the shellfish constable certification training, which is now a state requirement, would be taking place at Massachusetts Maritime Academy in February - and the course is offered only every other year. "We have been sitting on these applications for three weeks, and we want to make sure that we turn this around in time," said Gardner.
more
dec21 Provincetown
I thought I'd take a quick spin through Provincetown and see how many shops were open for holiday customers, expecting to find a couple of dozen or so. There were 74! The actual number is probably well over 80, because even as I'm writing this, I can think of a number of others that I hadn't added to the count. For example, I didn't number every shop and artisan's studio in the Whalers Wharf, where you'll find photography, jewelry and all kinds of fetching items handcrafted by local folks, along with a fun assortment of curios, knickknacks and tchotchkes.
There are also many places in town where you can find a lovely gift in a shop that isn't exactly a boutique, like the Provincetown Fudge Factory. Besides their amazing fudge in about a dozen varieties, they also have beautiful handmade chocolates and treats. The Purple Feather comes to mind as well, and what about PAAM? The Provincetown Art Association and Museum has a wonderful array of prints, calendars, books and other things relating to PTown's rich artistic heritage. Great (and certainly unusual) gifts can be found at local thrift stores, like Ruthie's Boutique at 14 Center Street (actually on Bradford Street) or at the Methodist Church on Shank Painter Road, and don't forget all the shops that aren't right on Commercial Street... A number of Provincetown addresses are confusing, if not downright confounding, like Himalayan Handicrafts, officially listed at 277 Commercial Street, which is one long building on the corner across from Town Hall, stretching all the way down what ought to be called Ryder Street, toward Fisherman's Wharf. Every shop in the building, from the photographer on the corner to the kite shop on the beach, shares that same Commercial Street address. So to find the ever-changing variety of beautiful imported clothing, masks, antiques, musical instruments, jewelry, prayer wells, meditation singing bowls and other treasures at Himalayan Handicrafts, you'll have to walk around the corner, and about halfway down the length of the building, near Cafe Maria, which also shares the address "277 Commercial Street." The new Artist-Loft, listed at 135 Bradford Street, Unit F, filled with a huge assortment of artist supplies and tools at very reasonable prices, is actually found by walking around the corner, onto Standish Street, and then up the stairs on the far end of the building, to the floor above the dentist's office. Another wacky PTown address. Just down the street is Recovering Hearts, to feed your more spiritual side, with beautiful gifts, incense, books, art and a lot more, at 4 Standish Street, despite the fact that they share the building with the ice cream shop and the T-shirt store, which each have separate addresses though they are in the same building, while Recovering Hearts shares the 4 Standish Street address with Art's Dune Tours, which is actually found in a separate building up the street, shared with a tiny convenience store. So that pretty much throws all the "rules" about PTown street addresses right out the window. Anyway, look for terrific shops and boutiques that might be just around any corner, and especially for the ones in little alleyways, or on side streets, footpaths, or boardwalks, or maybe up or down a few stairs, just off Commercial Street. You'll find some wonderful treasures, unusual gifts and holiday delights, along with a number of sales. Be quick, since a few shops do stay open all winter, but many are open just Friday through Sunday at this time of the year. That leaves just enough time for a quick dash around the town to pick up some unique, last minute gifts. Happy Holidays!
dec21 Orleans-Wellfleet
Need fresh greens? Head for the Farmers' Market in Orleans.
The winter market will be held in the cafeteria at the Nauset Regional Middle School at 70 Route 28, Orleans, MA 02653 on the 1st and 3rd Saturdays of the month, from 9am-12pm. (In 2015, Jan. 3 and Jan. 17, Feb. 7 and Feb. 21, March 7 and March 21, April 4 and April 18). The Orleans Winter Farmers' Market (OWFM) is a project of the Community Development Partnership, in partnership with the Orleans Winter Farmers' Market Advisory Committee. The 2014/15 winter market is made possible by support from The Community Development Partnership, US Department of Agriculture Rural Development and the Cape Cod Economic Development Council.
more
dec21 Orleans
A woman from Worcester was issued a criminal summons after her vehicle struck an Orleans police cruiser Friday, Dec. 13, around 6 p.m. Other Orleans officers responded to the accident on Route 6 and found no one injured. Initial investigations show that the officer had just stopped a motor vehicle and was slowly pulling into traffic, lights flashing, when the cruiser was struck by a car driven by Sheena Adams, 26. According to police, Adams had been cited earlier in the day for operating with a suspended license and an expired registration and her 2001 Nissan Maxima had been towed.
dec21 Brewster
A deck reportedly collapsed early Saturday evening in Brewster. The incident happened at 200 King Phillip Road. The deck was described as being at ground level. About 8 to 10 people were on the deck and evaluated. None wanted to go to the hospital. A building inspector was called to the scene.
dec21 Plymouth
On this day in 1620 one hundred and three Mayflower pilgrims landed on Plymouth Rock. According to Wikipedia "The Plymouth Rock (more specifically, Dedham granodiorite, a glacial erratic), had lain at the foot of Cole's Hill from generation to generation until the century after the Pilgrims' landing in 1620.
When plans were afoot to build a wharf at the Pilgrims' landing site in 1741, a 94-year-old elder of the church named Thomas Faunce, then living 3 miles from the spot, declared that he knew the precise boulder on which the Mayflower pilgrims first stepped when disembarking..." [ Note: Many others, including novelist Bill Bryson, disagree. He writes contrarily in Made in America, "The one thing the Pilgrims certainly did not do was step ashore on Plymouth Rock. Quite apart from the consideration that it may have stood well above the high-water mark in 1620, no prudent mariner would try to bring a ship alongside a boulder on a heaving December sea when a sheltered inlet beckoned from near by..." ]
dec21
dec21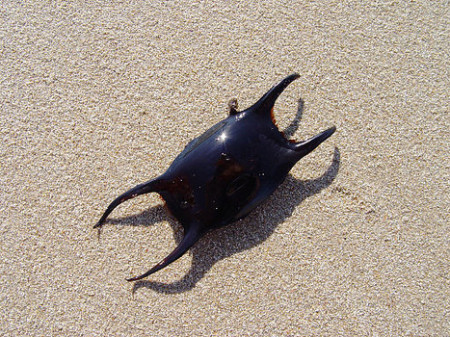 dec20 Wellfleet
Weak, immobile, and close to death, the turtles wash limply on to the sand. The wind and waves draw them up to the shore, where their cold bodies - incapacitated by the frigid, late-autumn ocean - will lie prone on the beach, unable to move or defend themselves. Here, they can do nothing but await rescue. Each week since mid-November, staff members and volunteers from the Massachusetts Audubon Society's Wellfleet Bay Wildlife Sanctuary in South Wellfleet, Mass., have diligently patrolled the shoreline, both day and night, searching for these stranded sea turtles, which have washed up on the shore in droves this year - a mysterious event that has left wildlife experts scratching their heads.
Every year, a few sea turtles - usually 200 at most, in recent years - linger a little too long in Cape Cod Bay after the rest of their brethren have drifted back out to sea in search of warmer waters. These turtles somehow miss their cue to leave and end up staying behind as the waters cool. As the autumn draws to a close, temperatures start to drop in the bay, and the turtles eventually become so cold that they're unable to move. The natural movement of the ocean, helped by the wind, pushes these stiffened turtles up onto the beaches. So, wildlife experts in the area devote time each season to gathering up the stranded turtles and nursing them back to health. But the annual turtle stranding jumped this year - approximately 1,200 "cold-stunned" sea turtles have landed on the Massachusetts shore already, most of these critically endangered Kemp's ridley sea turtles. It's an overwhelming number, and one that wildlife experts have been hard-pressed to explain. "I am hearing a lot of theories, but the reality of the situation is we really don't know - nobody knows," said Connie Merigo, stranding program manager at the New England Aquarium.
More than 150 volunteers have turned out this season to help Audubon staff members with the rescue effort. Since November, they've been going out several times a week to look for stranded turtles, depending on the wind. Wind speed and direction is a big indicator of how many turtles will wash up in a given day, said Bob Prescott, director of the Wellfleet Bay Wildlife Sanctuary. The highest numbers tend to come in when the wind blows from the west and blows above 15 miles per hour. So far, the record has been 198 turtles in a single day. Weaker winds or winds blowing from the east might only bring in a few turtles in a day - but Prescott said there's almost always at least one coming in every day.
Almost all of the turtles are between two and three years old, which is the case every year. So some experts have speculated that the Kemp's ridley sea turtle experienced an unexpected population explosion a few years ago, Prescott said. This year's large numbers of stranded turtles could just be because there are a lot more turtles out there. These sea turtles would have been born in 2011 or 2012 in the Gulf of Mexico, where Kemp's ridley turtles go to lay their eggs. Most baby sea turtles will stay around the Gulf of Mexico, but every year a few venture slowly up the East Coast - by the time they make it to Massachusetts, they're already about two years old. This is why all the turtles that wash up on the shore are around the same age - it's the only time in their lives they'll make it that far north, Prescott said. Turtles that don't get trapped in the cold waters start making their way back south at the end of the summer. At the end of the day, though, more research is needed to understand exactly what's been going on this year in Cape Cod Bay.
more
dec20 Wellfleet-Eastham-Orleans-Brewster-Chatham-Harwich
Happy holidays to all readers of this column and this newspaper! Hope the New Year is fabulous and that readers will take some of this column to action and to heart. Birds are all around us and by paying attention to them you can gain a knowledge, interest, fascination and lifelong hobby in the natural world. We are a part of the ecosystem not apart from it. The past week had a remarkable assemblage of birds found on the Cape and Islands. Big birds from vagrant geese to the smallest bird in North America - a rufous hummingbird - were seen and photographed along with a broad spectrum of other rarities. The first Christmas Bird Counts were conducted with the Outer Cape count Dec. 14. Also on this day were the Newport, Rhode Island/Westport, Massachusetts count and the Greater Boston count. All events enjoyed spectacular weather. The winds were light and variable with periods of sun and partial overcast-ideal and rare conditions for a Christmas Bird Count!
The Outer Cape count, the longest running Christmas Bird Count on the Cape and Islands, has its center point in Town Cove in Orleans and extends for a radius of 7Ż miles in all directions, including parts of South Wellfleet, Eastham, Orleans, Harwich, Chatham and Brewster. A day's end tally by compiler Blair Nikula recorded 132 species of birds including some most unexpected finds. Perhaps the rarest bird was a LeConte's sparrow, which breeds in the Dakotas and plains of southern Canada and winters in tall grasslands in the south. These birds are considered a good find in their normal range, but to have one discovered on an abandoned driving range in Eastham stretches credibility. Fortunately, the bird was fairly cooperative, well-photographed and seen by many observers. They are a really beautiful sparrow and their scarcity makes them seem even more exotic. Another rare sparrow, a grasshopper sparrow spotted at Fort Hill in Eastham, was only the fourth of its kind recorded on this count. A big surprise to all but a few was a rufous hummingbird that has been attending a feeder in Brewster for some time. These hummingbirds breed in the extreme northwestern U.S. and winter in Mexico. The bird has been banded by Sue Finnegan of Brewster and its specific identification is certain. This is saying quite a lot as immature and female hummingbirds are a major hassle to identify and details of certain feathers along with actual measurements of the length of wings, tail, beak, etc. are necessary to ascertain the birds' identity. A trend is starting to appear as this is the fourth rufous hummingbird on this count and all have been seen relatively recently in the past eight years. A yellow-throated warbler, another fabulous count bird, recorded for the third time on this long-running count, is a southern species that is brilliantly and distinctively marked, was discovered in East Orleans on count day. Other scarce warblers were an orange-crowned warbler and three yellow-breasted chats. The Outer Cape count had many more birds and some record high counts of great egrets (six) and yellow-bellied sapsuckers (21), which far eclipsed the previous total high count of six. Two snowy owls were found on the outer beaches, which is good, but a far cry from last year's massive flight of this species. A whopping total of 89 eastern bluebirds was the highest total since 1955, and a welcome surprise to all as were the 8,659 American robins whose total was more than twice as many ever recorded on this count.
more
dec20 Eastham
The Nauset swim teams are off to a hot start to their seasons after the first week of their regular season. The boys team was possibly the biggest surprise, winning the top spot in the Cape Cod Classic last weekend in Nantucket. "We knew we had a chance, but it was a matter of swimming our best when we needed to," said Nauset coach Katie McCully.
"Barnstable lost some good, talented swimmers from last years team, and we gained quite a bit, so we had a good feeling going into the meet." Junior captain Jake Avery was one of a number of cogs in the winning effort, winning the 100-yard breaststroke on his way to four personal bests on the day. "He's (Avery) coming into the season in very good shape from cross country, so he's already topping his times from last year." McCully also praise the effort of freshman newcomer, Jack Johnson, who won the 100 back, while senior captain John McLoughlin won the 500-free. Junior captain Kevin Johnson swam key legs in the 200-free and 400-free relay events, both won by the Warriors as they took home first place in the five-team meet. After placing fourth last year in the Bay Colony League, the Nauset boys could be set for a banner year with deep group of swimmers. "We have a small collection of newcomers on the team that could really mean the difference for this team in terms of winning and losing." Along with Johnson, who McCully said was a very strong swimmer as a freshman, the Warriors are looking to freshman Coleman Norton and Carlisle Nash to contribute this season. The boys also defeated Coyle-Cassidy on Monday after noon in their first dual meet of the season. On the girls side, the Warriors competed in the Cape Cod Classic without two of their top swimmers in senior captain Whitney Knowlton-Wardle and Hannah Johnson, but got a stellar performance from senior captain Hannah Walsh who was named Swimmer of the Meet after winning the 100-fly and the 500-free to lead the Warriors to a second place finish. Other strong performances on the girls side in the Classic were Brooke Linnell in the 200-free, Nika Dadoly in the 100-back, and freshman Katie Walters in the 100-fly. In their win against Coyle-Cassidy on Monday, winners for the girls included Lauren Schiffenhaus in the 50-free, senior captain Kara Smith in the 100-fly, Linnell in the 100-free, Walsh in the 500-free, Johnson in the 100-back and Macky O'Hara in the 100-breast. "The biggest surprise to me so far this season has been the depth that we have this year. Normally, we'd get one or two freshman that had experience swimming before, now we have two or three, which is key. That we can fill all the lanes during meets, which is important as far as points." The Warriors will host their annual Alumni Meet on Dec. 22 at Willy's Gym, but won't have another dual meet until early January. "I'm not worried about the layoff. If anything, it helps with team chemistry and helps us figure out what we have as swimmers."
dec20 Provincetown
Take one part klezmer music, add one part big-band era swing and splash it with a dash of the season's greetings and you've got the Bart Weisman Klezmer Swing Group Holiday Concert, which has become an annual tradition at the Provincetown Art Association & Museum.
Along with drummer Weisman, the group features vocalist Carol Wyeth, violinist Lary Chaplan, guitarist Alan Clinger and Ron Ormsby on bass. Starting at 2 p.m. Saturday, Dec. 20, the show is free after the $7 g
dec20 Provincetown
Provincetown Schools is inviting local adults to pick up a new skill or hobby this winter at one of its continuing education classes. The district's 2015 Community Education Program begins in January and will feature 16 weekly classes in a variety of subject areas. "We realize that education doesn't end at the door," said program coordinator Tal Zamir. "This is a way for people to expand their minds, meet other people, have a good time and just become more involved in our little universe here." All classes will begin the week of Jan. 5 and will continue for four to six weeks, depending on the course. Most classes are held once a week in the evening at the Provincetown Schools building, 12 Winslow St. Some off-site classes are also scheduled.
Now in its third year, the school's Community Education Program has continued to diversify its offerings, Zamir said. This year, the "big coup" is getting Mac's Seafood to teach a course in the "Art of Sushi Making." The four-week course will be held at the Provincetown restaurant location, 85 Shank Painter Road, and will be taught by several of its top chefs. Also of note this year is the addition of two new fitness classes being taught by a Mussel Beach instructor, Zamir said. The "boot camp" and "total body condition" courses will be offered along with the return of yoga and Zumba courses. All fitness classes are held at the Provincetown Schools building. Additional classes in arts and crafts, woodworking, writing, performance arts, foreign languages and other areas are being offered. Most classes come with a $60 fee. However, the "video basics" course taught by a PTV instructor and the "English as a Second Language" course are both free. All classes are open to any Outer Cape resident over the age of 18. Most classes do not have a limit on registration; however the "drawing" course is capped at 10 participants. For a complete class list and schedule, interested parties can obtain a booklet at the Provincetown Schools or visit the school's website at www.provincetownschools.com. A booklet was also mailed to most Provincetown residents in December. To register, residents can call Tal Zamir at (508) 487-52003 or visit the Provincetown Schools administrative offices inside the high school building at 12 Winslow St. Would-be participants are encouraged to register by the Jan. 2 deadline, Zamir said. A second winter session of classes is being planned for March. Some of the same classes are likely to be offered again in the second session, but it is not guaranteed, Zamir said.
more
dec20 Provincetown-Truro
A joint investigation by Truro and Provincetown police into drug distribution in Provincetown led to the arrests Monday night of Gary Call, 63, and Joseph Drenel, 41, both of Provincetown. As a result of the investigation, police discovered 5.65 grams of what is believed to be heroin and 13.98 grams of what is believed to be cocaine, as well as about $2,400 in cash. Various drug paraphernalia were also located and seized.
Call and Drenel were held overnight at the Provincetown Police Station on $1,000 and $3,000 cash bail, respectively. Both were arraigned Tuesday in Orleans District Court. Call was released after posting $500 cash bail, and Drenel was ordered held at the Barnstable County House of Correction on $1,000 cash bail. Both were charged with possession with the intent to distribute heroin, possession with the intent to distribute cocaine and conspiracy to violate controlled substances laws.
dec20 Provincetown
On this day in 1620, the Pilgrims ended a five-week stint anchored in the harbor of a locale later to be known as Provincetown and left to settle at present-day Plymouth across Cape Cod Bay. An exploring party had already found a cleared site along the shore past the current Duxbury and Plymouth barrier beaches. The site, a former village known as Patuxet to the Wampanoag, had been abandoned three years earlier when a smallpox epidemic killed its inhabitants.
ess than two weeks before the Mayflower's departure from Provincetown, the Pilgrims suffered the first loss of a brutal winter that would eventually claim half their number. Dorothy Bradford, the wife of future Plimoth Plantation governor William Bradford, fell overboard and drowned. In some accounts, she is believed to have taken her life out of sadness for the couple leaving their young son in the Netherlands, but proof of this is lacking. Years later, a ferry making the passage between Provincetown and Boston, the Dorothy Bradford, was named in her memory.
dec20 Orleans
The Orleans Police Department is currently accepting applications for the 2015 session of the Orleans Police Citizens Police Academy. Applications can be picked up at the Orleans Police Department or at the Orleans Police Department website and once completed turned into Officer Cronin on or before December 31st. Classes are limited to 15 students and you must be an Orleans resident. Any questions feel free to contact Officer Cronin at 508-255-0117 ext. 264 or at pcronin@orleansPD.com.
dec20 Brewster
An Orleans District Court judge found former Brewster master mechanic Kevin Pooler guilty Thursday of taking 5 gallons of gasoline from town-owned fuel pumps but also said the evidence showed there was a culture within the Department of Public Works that allowed employees to borrow equipment. In concluding a two-day trial, Judge John Julian ordered Pooler, 48, to pay a $200 fine.
"Over five gallons of fuel, and in the face of real uncertainty over a policy, Kevin was charged with a felony and lost his job," Pooler's attorney, William Henchy, said. "It's profoundly unfortunate." Pooler, 48, was arrested on Dec. 28, 2013, after a police officer caught him filling his wife's car with gas from fuel pumps reserved for town vehicles. Police had been investigating Pooler for about a month for taking gas. They charged him with larceny over $250 for allegedly stealing about 75 gallons of gas from the town. Pooler contended that his boss, Department of Public Works Superintendent Robert Bersin, allowed him to borrow fuel. Under oath, Bersin denied that he ever allowed his employees to borrow gas from the department. He testified that he occasionally allowed the borrowing of equipment. Town policy prohibits personal use of town equipment, vehicles and gas. On Thursday two department workers testified that until Pooler's arrest, it was common practice to borrow tools such as leaf blowers, chain saws, and other equipment, as well as the fuel needed to operate the tools. Cassandra Zona, a skilled laborer with the department, testified that all employees had to do was ask a supervisor permission first and then bring back whatever was borrowed. Zona described the employee use of equipment as an unwritten policy. "It was a very nonchalant, loose and informal arrangement . It was a perk of the job. You could borrow what you needed as long you asked permission," she said. Zona testified, however, that she wasn't sure if that same arrangement extended to borrowing gas for a personal vehicle. Karen Halloran, the department's office manager, told the court the same thing. Halloran and Zona testified that Bersin called a meeting after Pooler's arrest at which he told employees there would be no more borrowing or using the garage for personal repairs. Pooler testified that he had permission from Bersin to borrow town gas. On Dec. 28, Pooler testified, he was repairing his wife's car in the DPW garage when it started to sputter. He thought it had run out of fuel, so he put 5 gallons of gas from the town pumps into the vehicle and began to drive away. Police followed him, then took him back to the station and eventually arrested him. Pooler said it was one of about three times in his nine years of employment when he borrowed gas. He would have paid it back, he testified, except that the police arrested him before he had the opportunity. Police based their estimates of Pooler's alleged gas thefts on electronic records of gas removal and surveillance videos of the pumps. Henchy argued that these records were unreliable. The prosecutor, Cape and Islands Assistant District Attorney Ben Vaneria, said the employees testified only that they could borrow equipment - not gas. And even if Bersin allowed it, that's still a crime, he said. "Bob Bersin doesn't have the authority to dole out free gas from the town of Brewster," Vaneria said. Julian ruled there was only enough evidence to prove Pooler took 5 gallons Dec. 28, not that the amount of gas exceeded $250 in value. Town Administrator Charles Sumner, who attended the trial and is Bersin's supervisor, would not comment on the discrepancy between Bersin's testimony and that of his employees on borrowing equipment.
dec20 Harwich
The golf director and head golf pro at the town's golf course have been placed on paid administrative leave while town officials investigate an unspecified personnel matter, Assistant Town Administrator Julie Quintero-Schulz said Thursday. Quintero-Schulz has been appointed acting golf director at the town's Cranberry Valley Golf Course until the matter is resolved. She declined to elaborate on the circumstances that led to the action, citing personnel privacy laws and the ongoing investigation. Quintero-Schulz said the investigation is internal and does not involve the police. Both the Harwich managers union and the Harwich employees union are involved in the process, she said. Dennis Hoye has been the golf director since 1998 and employed at the Harwich course since 1990. He has an $85,000 annual salary. Head Golf Professional Joe McNulty has been employed in that position for 14 years and makes around $50,000 Quintero-Schulz said. Cranberry Valley opened in 1984 and is one of the older municipal golf courses on the Cape. In 2013, it generated $1.69 million in revenue. It is considered one of the finest public links on the Cape and hosted this year's Massachusetts Amateur Public Links Championship. Hoye was disciplined back in 2008 for changing his 2007 performance evaluation. Part of his punishment was a $10,000 pay cut that reduced his annual salary from $79,000 to $69,000. Hoye's phone number was not listed and a phone number for McNulty was no longer in service. Quintero-Schulz and Town Administrator Christopher Clark are conducting the investigation. She said they hoped to have it wrapped up soon. "We're hoping this will not be a lengthy process, but you're dealing with someone's livelihood and life and doing it well and correctly is important," Quintero-Schulz said.
dec20 Harwich
Pamela Fortier is a legend in the local craft show circles. At just about every show she attends, she sells out of her hand-made neck-warmers. She heaped her table with 400 of them at the annual Holiday Craft Fair at Cape Cod Regional Technical High School in Harwich this year, and went home with three. "It was just an idea. I saw cowl necks and the infinity scarf. I made them but they were too much for me," says the 57-year-old Harwich resident. "I'm a simple person. I simplified the pattern. I made them once around with a little twist."
Fortier worked on the pattern till she got what she wanted. Initially she brought them to the Wellfleet Flea Market, where she sold children's sundresses. To her surprise, she sold out. "A bunch of women bought them and gave me feedback on what they wanted." Fortier worked on the design and made more. She sold out again and again and realized she was on to something. She also found the sweet spot that made sales irresistible. Five dollars. Who could make one for that? Four years ago, she signed up for the Harwich Cranberry Festival for the first time. "I brought about 250 scarves for the two-day show. I thought if I sell them all, I'll be excited." The show opened at 10. "All of a sudden I had a mob in front of my table that was eight people deep. It was like nothing I had ever seen." She was sold out by noon. "People came up, other crafters and congratulated me. They were so nice." She sat and knitted for the rest of the two-day show and sold scarves as fast as she finished them. "It was amazing. I've sold out again but never like that in two hours," she said. Like movies stars who are discovered after years of hard work, Fortier's success didn't happen overnight. She worked as a chambermaid for several years when she moved to the Cape with her husband, Daniel. Her craft career arrived along with her daughter, Margo, 23 years ago. "I started making cotton hats for babies. Mop caps or Little Miss Muffet hats. I put them out on a table with a can for money. People would stop and buy them." When her parents decided to set up a booth at the Wellfleet Flea Market for the birdfeeders her father made, they also sold her children's hats and dresses.
more
dec20
WCAI News Director Sean Corcoran hosts local and regional journalists to discuss the news of the week. Joining Sean is reporter George Brennan of the Cape Cod Times; Tim Wood of the Cape Cod Chronicle; Sally Rose of the Provincetown Banner; Geoff Spillane of the Mashpee Enterprise; and WCAI South Coast reporter Brian Morris.
In the news this week: the return of Joe's Lobster Mart in Sandwich may be short lived; National Grid says the Cape will need to replace 21 miles of natural gas pipeline after the existing line was found to be the wrong size, among other issues; the Barnstable County Human Rights Commission coordinator finds herself in a controversy over her remarks regarding race; Mashpee looks to create oyster reefs in Popponesset Bay area to help nitrogen mitigation; Fall River recalls its mayor and elects a new one.
dec20
Replacing a natural gas main so new customers in eight Cape Cod towns can hook up will take time and money: five to seven years and an estimated $50 million, according to National Grid officials.
A reported odor, concern over pipeline welding that didn't meet current standards and differences between what was found in the field and company records led to a moratorium on connections from Eastham through Dennis and in parts of Barnstable and Yarmouth, according to utility executives, who met with the Cape Cod Times editorial board on Thursday. Despite the problems uncovered since the start of an investigation nearly a year ago, National Grid officials said the 21-mile main was never in danger of catastrophic failure and promised they are moving as quickly as possible to rectify the situation. "We don't have a safety problem here," said Marcy Reed, president of National Grid in Massachusetts. "In fact, one of the reasons why we're going to have a reliability problem is because we fixed any safety concerns we had." Dealing with those concerns meant reducing pressure in the pipeline from 200 to 125 pounds per square inch in June. Because of a decision to keep the pressure low, which was officially reached Nov. 10, but not made public until the Times reported it Dec. 2, connection applications received after Oct. 1 have been denied, prompting an outcry from local officials and builders. National Grid serves about 100,000 customers on the Cape through 2,500 miles of main gas lines. When responding to a customer complaint of an odor in January, National Grid workers found that a residential service line that had been built to operate at 60 pounds per square inch pressure was being run at 200 pounds per square inch, said Ross Turrini, the utility's vice president of Gas Systems Engineering. "That is what we consider a substandard condition," he said. "In actuality we didn't have an issue, problem or disturbance but we had something that wasn't designed to our standards operating on a high pressure system." Working with the state Department of Public Utilities, the company initiated a wider investigation, including looking at about 1,000 service lines, of which 30 were found to be substandard. "This pipeline was built over 50 years from 1960 through 2009 and was built by multiple predecessor companies," Turrini said. "The pipeline, as best we can determine now from records that we currently have, was originally operated at probably 60 pounds and over time at some point, we think in the late '90s, it was uprated to operate at 200 (pounds per square inch)." Apparently the connected service lines were not upgraded at the time or they were added later, Turrini said. The company also found that nine of 28 welds it examined on the main didn't meet current welding standards, and found three sections of the main where the diameter of the pipe in the ground did not match the company's records. "A pipeline is only as strong as its weakest link," Turrini said. "Due to the records issue we cannot determine actually what would be the weakest link, and that has led us to the decision to replace the 21 miles of main." The project, which is expected to take five to seven years, will require Cape Cod Commission and local approvals and may require approval from the state Energy Facilities Siting Board, Turrini said. Planning and permitting could take several years, Reed said. Among the requirements for avoiding a review by the siting board is running the new pipeline along the same route as the current one, Turrini said. This year, because of the reduced pressure in the affected gas main, the company's contingency plan calls for the use of liquified natural gas injections at a higher temperature during the high-demand winter peaks, although the last time injections were needed on the Cape was 2004, Turrini said. There have always been some sales restrictions on the eastern part of the Cape and, until the most recent problems, work to increase capacity in the region would have eliminated those restrictions, Turrini said. Now the company won't approve any connection applications received after Oct. 1 because it adds load, and customers all have to be treated the same, Turrini said. Applications in Barnstable and parts of Yarmouth will be reviewed on a case-by-case basis, he said. The officials did offer some small hope for customers seeking to hook up generators, saying they are studying if that might be possible. They are also evaluating whether there is a way for builders to prepare for future installations but won't install a service line to a home, even if it doesn't have gas running through it, because of concerns it could be damaged. A preliminary estimate pegs the cost to replace the main at $50 million, Turrini said. That cost will be paid through rates for the company's Colonial Gas territory, which includes the Cape, Lowell and Merrimack Valley, Reed said. The company spends about $400 million a year on maintenance for its gas system statewide and has an annual capital budget of $383 million, she said. "We have never held back on maintenance costs because of a budget," Reed said. Reed said the company's outreach about the moratorium, which has been roundly criticized, was appropriate. "We started our outreach exactly as we had planned to do it," she said. "We really are sorry that we can't serve the people who want to become National Grid customers in 2015." But the company can't add customers when it would impair the reliability of the system, she said.